With the summer in full swing, insurance price comparison site The Van Insurer is reminding van drivers about the dangers of carbon monoxide poisoning. Using portable or disposable barbecues in confined spaces like the back of vans or camper vans is potentially fatal according to experts.
Research by the Gas Safe Register reveals that four out of five people in the UK are unaware of the dangers that carbon monoxide, also known as 'the silent killer', can present. Worryingly, the majority of those surveyed – 80 per cent – dismissed carbon monoxide as a concern, placing food poisoning, burns and child safety as the top three hazards when barbecuing.
Carbon monoxide, also known as CO, is a toxic gas that is produced by the incomplete burning of carbon-based fuels, including coal, oil, charcoal, wood and propane.
As it is odourless, tasteless and colourless it can be very difficult to detect its presence.
A primary danger is that a disposable barbecue can produce carbon monoxide long after its flames are extinguished, only stopping once the fuel source is entirely cold, which can be several hours after use.
However, the symptoms caused by carbon monoxide poisoning are easily identifiable and can include; dizziness, nausea, tiredness, confusion, stomach pain, shortness of breath and difficulty breathing.
Jonathan Samuel, CEO of Gas Safe Register said: "Raising awareness of the dangers of carbon monoxide poisoning is key, whether you are at home, on holiday or in a vehicle.
"Using a disposable barbecue in a confined space, even when you may think it has cooled down or gone out, can potentially be fatal. The risks from CO don't go away just because you are out of home, and recognising the symptoms could save your life."
Geoffrey Bibby, The Van Insurer, said: 'We always try to keep our finger on the pulse of everything that's happening within the van world and the safety of van owners is a top priority for us.
"We want everyone to enjoy a safe and happy summer. Knowing that there are some simple tips that can be employed to stay safe when cooking inside a van will help people to do just that."
If you are planning a trip where cooking inside your van might be likely, there are some safer alternatives to disposable barbecues.
Most well-equipped camper vans can accommodate a small electric stove, which is also cheaper, safer and more sustainable than a disposable barbecue.
If an outdoor grill is essential, then there are plenty of gas and propane options available that are quick, convenient and can be easily packed away and stored once the cooking's done.
Van drivers should never resort to using cooking appliances to keep warm. Simply covering your windows can help to conserve heat in addition to wearing extra layers and remembering to bring a sleeping bag.
Modifications to your van such as better insulation, laying a carpet or even the inclusion of a safe space heater can also help to ensure that you can enjoy the great outdoors, whatever the weather.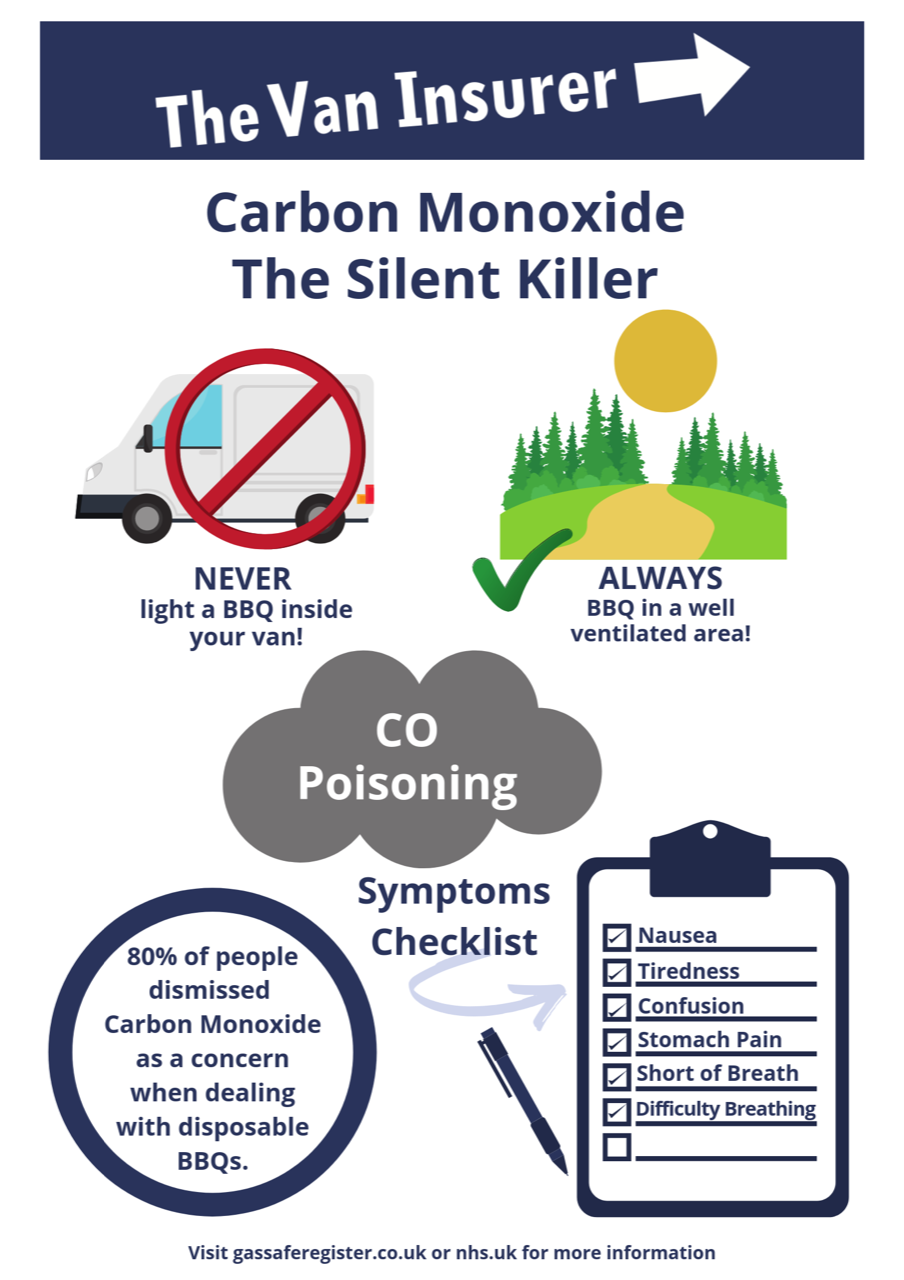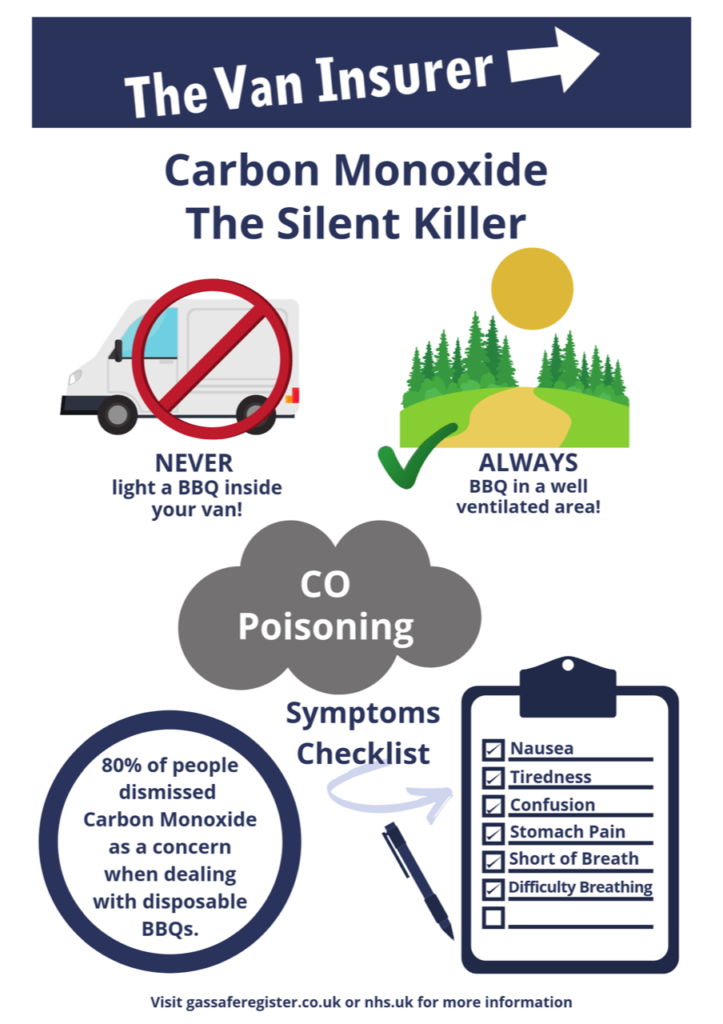 How to stay safe
Know how a barbecue produces carbon monoxide
Make sure you are using your barbecue in a well-ventilated area
Never bring a barbecue into an enclosed space
Do not use a barbecue as a heat source
Dispose of your barbecue in a safe and responsible way as soon as you have finished cooking.