The Dewalt cordless router has been in the Skill Builder kit room for some time and Roger and Robin have really enjoyed using the DCW604 router, a real joy to use and so much power in a little nicely designed unit.
=========================================
DeWalt Cordless Router Details
• Brushless motor
• Five position adjustable turret enables stepped or repeated plunge cuts
• Variable speed control to set optimum cutter speed for different materials
• Aluminium motor housing can be transitioned quickly to a fixed base attachment
• Brushless Motor delivers improved runtime and durability
• Dual LED lights increase visibility around the router bit during operation
• Compact, lightweight design that increases ease of use and user comfort
• Spindle lock makes accessory changing quick and easy
• Plunge base incorporates fine-tune rod for precise depth adjustment
• Soft start reduces movement of the tool on startup increasing user control
• Electronic brake for added control & safety
• Rubber over mold grips make using the unit more comfortable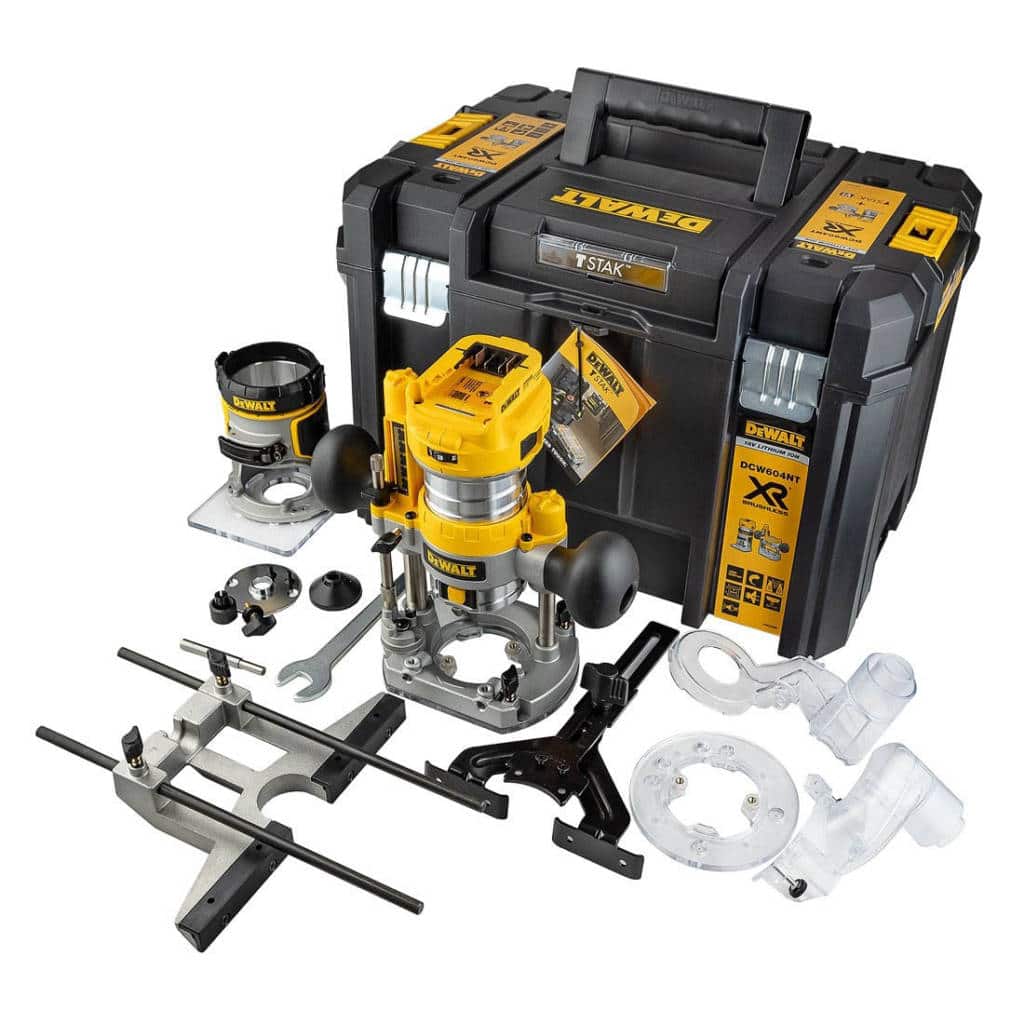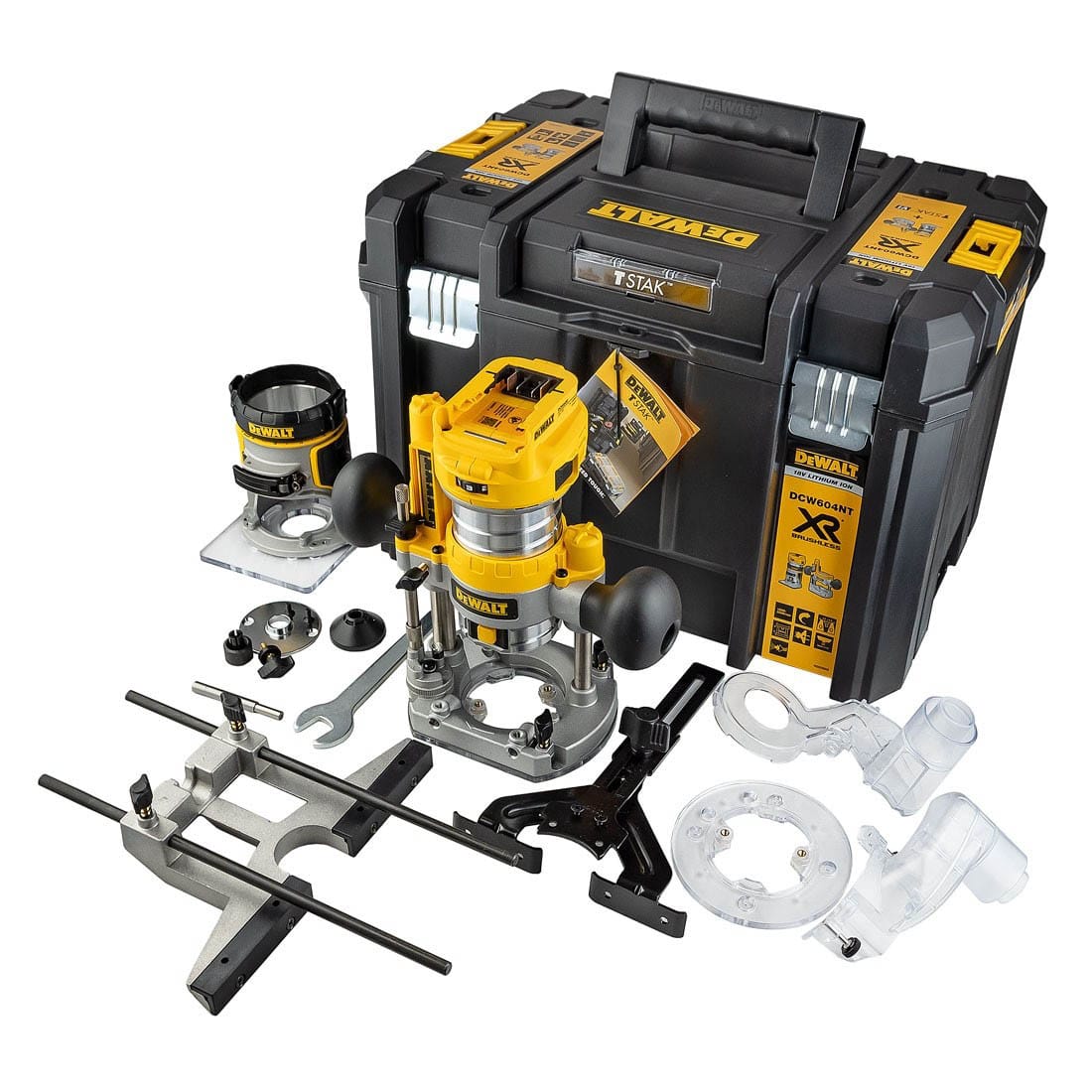 The DEWALT 18V XR Brushless 1/4″ (8mm) Router, Fixed & Plunge Bases – Bare Unit has been designed to be powerful yet heavy-duty. The Brushless motor offers incredible efficiency and increased power delivery, resulting in less wear and increased longevity of the tool.
The aluminium motor housing enables the router to quickly be transformed into a fixed base attachment enabling for increased versatility. The variable speed ranges enable the router bit to be optimised depending on the application and material type. The five-position adjustable turret enables for stepped or repeated plunges. The spindle lock offers quick and easy router bit change saving time.
Find out more about the DeWalt DCW604 cordless router on the official DeWalt website.
See more DeWalt products on Skill Builder.
Also featured in this episode is the Makita DRT50 18V Router/Trimmer BL LXT.