Gwent, Ayrshire and County Durham rank amongst some of the most affordable areas to get on the UK property ladder with the lowest level of internet usage, according to the latest research by GetAgent.co.uk.
For many, good internet connectivity is a vital commodity in this day and age and one that has grown even more important having spent months working from home under lockdown conditions.
But what about those who want to escape from a world overrun with digital devices? GetAgent analysed data on internet users from the ONS, looking at where was home to the highest percentage of population to not have used the internet either in the last three months or at all.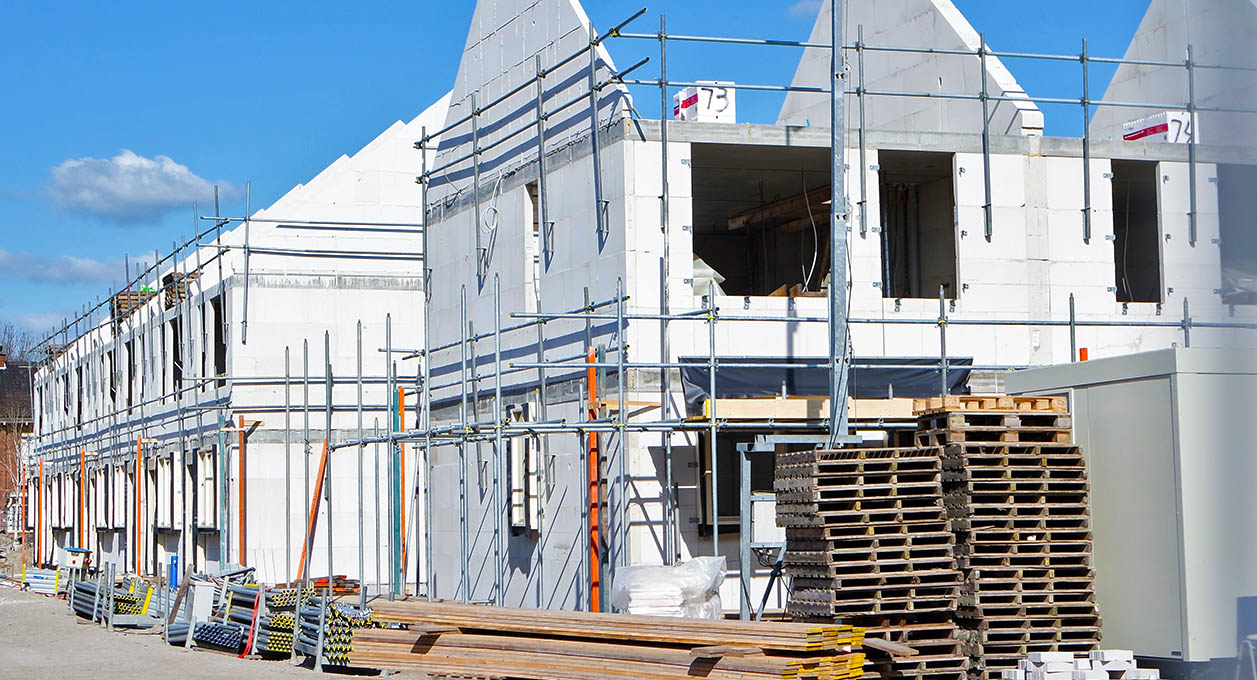 GetAgent then looked at the top 20 most disconnected spots in the UK and which offered the most affordable foot on the ladder from a house price point of view.
Gwent came out on top for the best chance of internet free property affordability. 14% of the population have either never used the internet or failed to log on in the last three months and with an average house price of £108,049, it's the most affordable of the top 20.
East and North Ayrshire also rank high, with 12.5% of the population living internet free and an average house price of £108,162.
County Durham is the most affordable part of the property market in England for those looking for a digital detox, with as much as 14.2% of the population logging off for three months or more and property averaging just £112,722.
In terms of the most disconnected, Luton ranks top with a huge 22.2% of the population living without internet either indefinitely or for at least three months. However, with the average house price sitting at £242,370 it is one of the least affordable from a property standpoint.
Founder and CEO of GetAgent.co.uk, Colby Short, commented:
"We're so used to the internet playing such an integral role in our daily lives that we forget for some, constant connectivity isn't the be-all and end-all.
In fact, some home buyers prefer a life free from smartphones and computers and luckily for them, there's a number of areas in the UK where the population is less internet obsessed and house prices remain relatively affordable.
Whatever your preference, the great thing about the UK property market is the huge level of diversity on offer and so you shouldn't struggle to find the right piece of bricks and mortar for you."
Table shows the top 20 areas of the UK with the highest level of the population to have either never used the internet, or to have not used it in the last three months
Location
% of the population disconnected
Average House Price
Luton
22.2
£242,370
Dumfries & Galloway
20.9
£142,087
Powys
20.3
£211,801
South Ayrshire
17.5
£148,543
Liverpool
15.8
£152,974
Wolverhampton
15.7
£174,473
Blackburn with Darwen
15.4
£122,264
Sandwell
14.9
£162,393
Durham CC
14.2
£112,722
Kingston upon Hull, City of
14.1
£114,717
Gwent Valleys
14.0
£108,049
Perth & Kinross and Stirling
13.5
£213,966
Cheshire East
13.2
£253,458
Stoke-on-Trent
12.7
£124,839
East Ayrshire and North Ayrshire mainland
12.5
£108,162
Blackpool
12.4
£114,869
Lincolnshire
12.2
£196,375
Staffordshire CC
12.1
£216,975
South Teesside
12.0
£135,638
Hartlepool and Stockton-on-Tees
11.7
£128,923
UK
7.8
£250,341
Sources
Office for National Statistics
UK House Price Index