Real wooden flooring has the potential to add up to 5% to the sale price of a home.
The value of having an authentic wood floor cannot be overlooked not only for its potential to increase the selling price of a property but also because of the benefits it offers.
From elegant appearance to strength and durability, wooden floors are viable investments.
However, like any other part of a home, it must also be maintained to retain its look, functionality, and value. Here are tips to keep floors in a great condition.
Sealed or Unsealed Wooden Floors
Excessive moisture or water can become the greatest enemy of wooden floors. Hence, before you do any cleaning with water, you must check if your floors are treated or untreated.
The good news is hardwood floors today are usually treated with surface sealants such as urethanes or polyurethanes.  Unsealed wood, on the other hand, is not treated with a sealant and therefore, does not have a protective layer.
But, if your floors are untreated, you can still polish them. If you're afraid of damaging your floorboards, ask a professional floor waxing service company to do it for you.
They can clean and polish your untreated floors using their best equipment, so you don't need to worry about damage.
Should you decide to clean your wooden floors yourself, the first step is to remove dirt and grime using a vacuum cleaner.
There are also special hoovers that are designed for wooden surfaces.  Although wooden floors are robust, they are also vulnerable to wear and tear, so it is best to establish a regular cleaning schedule to keep them in a pristine state.
Apart from hoovering at least once a week, wet clean the floor using a gentle cleaner and microfibre mop.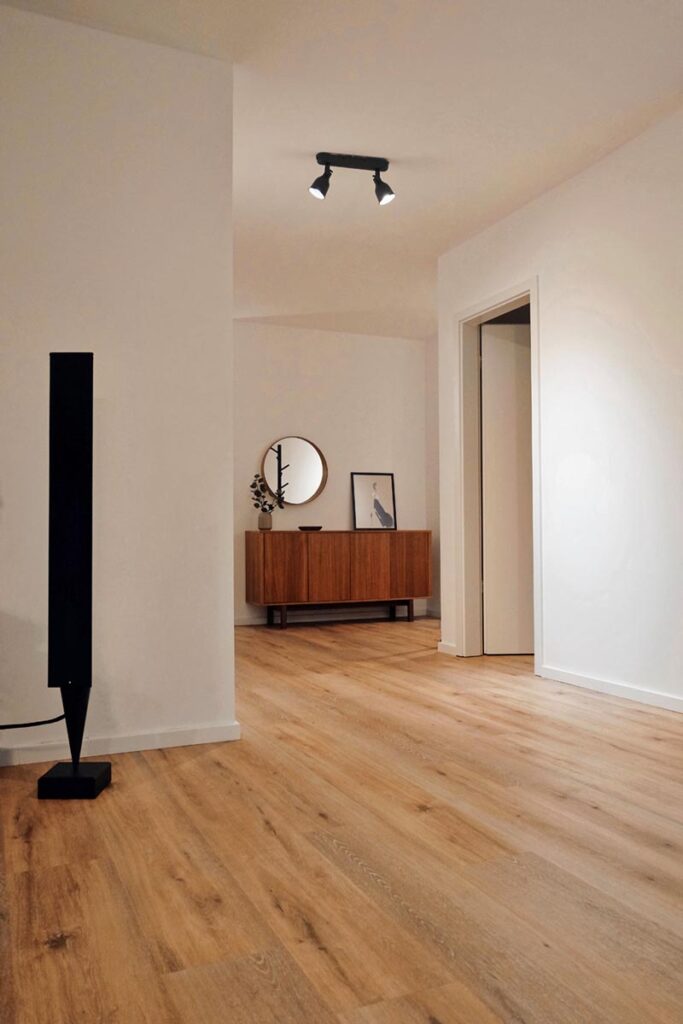 Removing Stains and Scuff Marks
Depending on the intensity of foot traffic, you might also get horrible scuff marks on the floor. Whether you're moving heavy furniture or dragging something sharp unintentionally, you might get nicks on your beautiful floor.
To remove light scrapes, buff them away with something fuzzy like tennis balls or brass wool. Rubbing a damp cloth with baking soda in it can also help in getting rid of the marks.
Stains are also sometimes inevitable on your floor. Oil, butter, tomato sauce, or even chocolate bits can fall on the ground unnoticed. Unsightly rings and spots can appear.
Quickly wiping spills and accidents reduces the possibility of the substances setting on the surface of the floor. However, if left unattended, it might take you some time to remove them.
To get rid of blemishes, rub the surface gently using water and very fine grade steel wool. If the marks are still there, lightly sand it with a fine sandpaper.
There are also specific products for sealed floors and special scrub pads that you can buy from the hardware.
Hardwood floors look elegant, warm, and cosy, enhancing the beauty of your home. Cleaning and maintaining them well will prolong their life and may even increase the value of your property.