Roger Bisby wears JCB's latest trousers.
JCB has introduced two stand out work trousers to its range.
The Camo trousers are a popular look for builders, especially those who enjoy country sports, but these are dedicated work trousers. They have knee pad pockets and a zipped thigh pocket but no external pouches so they wouldn't look out of place in the pub. Unlike many army surplus trousers they aren't particularly heavy so they are good for summer and the cut is generous so they should be ideal for those on the move or even those on manoeuvres.
It reminds me of one of my favourite jokes:
"Wilkins I didn't see you at camouflage practice this morning!"
"Thank you sir".
Sorry I couldn't resist it.
The second pair of trousers we took out and about are a Western jean work trouser with 85% cotton. Most work wear manufacturers have now introduced a heavy denim jean into their range which has a certain irony because they spent years weaning us off jeans and into something more suitable. But these are jeans with workwear functionality. They have knee pad pockets and a good deep cargo pocket with zip on the thigh but again no pouch pockets. To make up they have two large rear pockets with hook and loop fastening. Just don't try putting nails in there and sitting down.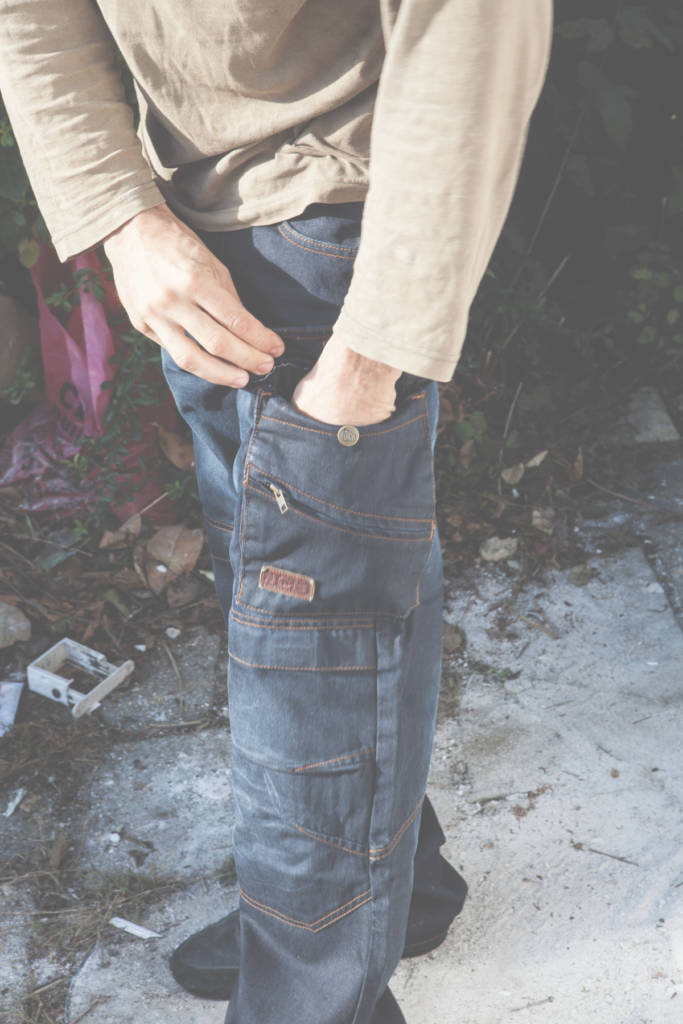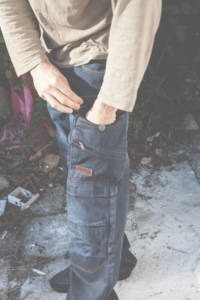 Both pairs of trousers come with a 32 inch leg so if you are shorter you need to turn the hem up and if you are longer you will have what we used to call 'half mast' which is not quite pirate. Luckily for me I am a 32 incher which meant I only had to find one other 32 inch leg person to try out the other pair and he happened to be standing right next to me.
What are the chances of that? Well apparently they are very high unless you are in China or Holland which is probably why JCB and many other workwear manufacturer go for that size. The bottom line is that it costs a lot more to make all those different leg lengths. Years ago you used to get trousers unfinished at the bottom so you could mark them off at the correct length. Whatever happened to that?