Makita has launched a new 40VMax XGT Brushless Pin Nailer (PT001G) and added a new kit option for its recently introduced 40VMax XGT 82mm Planer (KP001GD201).
The new 40VMax XGT Brushless Pin Nailer (PT001G) has been specially designed for interior nailing operations where a high-quality finish is required, such as the installation of decorative mouldings.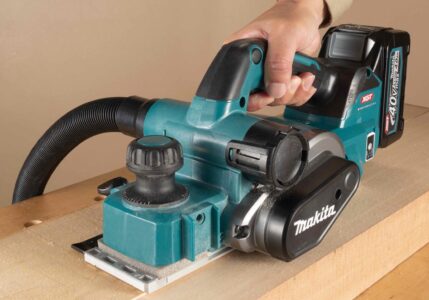 The low recoil mechanism enables effective nailing without pushing the tip of the pin nailer so firmly onto the material. The PT001G is compatible with 23Ga pin nails in 15, 18, 25, 30 and 35mm lengths, has a simple driving depth adjustment and a magazine capacity of 100.
The PT001G features an ergonomically designed grip and an improved nose tip for better visibility. For enhanced safety, the pin nailer has a trigger lock and anti-dry-fire mechanism.
It is IP56 dust and shower-proof rated and features an LED job light with pre- and after-glow functions. The energy-efficient brushless motor and redesigned driving spring shortens the time required to compress and release the spring, providing significantly quicker firing for improved productivity.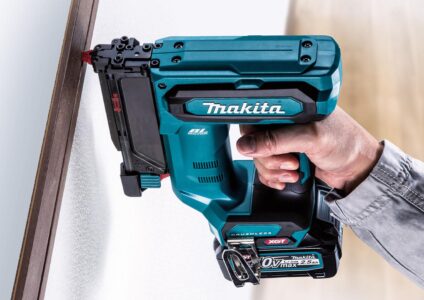 Makita had also launched a new option for the 40VMax XGT 82mm Brushless Planer (KP001G). The KP001GD201 features the same powerful XGT planer but is supplied as a kit in a MAKPAC case with two 2.5Ah 40VMax XGT batteries and a DC40RA fast charger.
The KP001G is ideal for smooth, rough and thin planing and has a planing width of 82mm and cutting depth of 4mm. Its brushless motor delivers a no-load speed of 15,000rpm for efficiency and rapid cutting.
To ensure user safety the KP001G has an electric break and an anti-restart function to prevent accidental start-up. It also includes Makita's Auto-start Wireless System (AWS), which allows the KP001G to be wirelessly connected to a compatible dust extractor via Bluetooth, enabling the dust extractor to automatically start when the tool's trigger is engaged.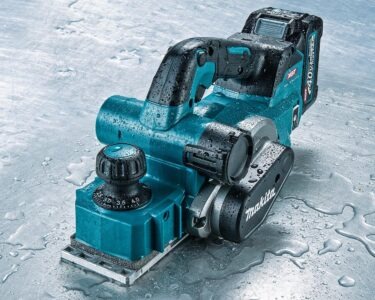 Makita has also launched new 5.0Ah XGT power source kits, ideal for users of XGT tools who want to invest in additional batteries.
There are four kits available with either two or four 5.0Ah batteries and a 110v or 240v DC40RB twin-port fast charger.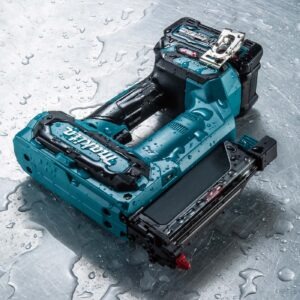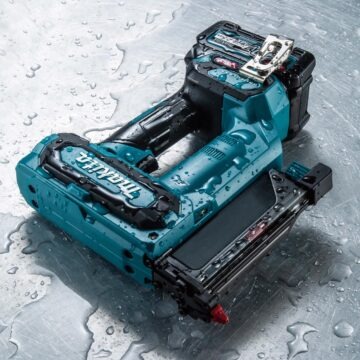 The kit is also supplied in a Makita MAKPAC case for easy storage and transportation.
[Name, Job title] at Makita said: "The new XGT Pin Nailer is an excellent addition to any professional's kit for when a high-quality finish is required.
We have designed it around the needs of tradespeople to make their work as simple as possible.
"The new kit option for the KP001G is valuable for anyone who has not yet invested in the high-performance XGT platform. The KP001GD201 kit provides them with everything they need in an easy to handle and store case."
To find out more about the Makita 40VMax range visit: www.makitauk.com/products/xgt-machines.