Robin is about to install his Quooker Fusion Square boiling water tap with the help of his plumber friend Gary.
The installation shows the patinated brass finish but the tap is also available in polished chrome, stainless steel, black or gold.
Quooker Fusion, the mixer tap that immediately dispenses boiling water as well as your own cold and warm water from one tap on the worktop with a hot water tank underneath.
This Dutch invention is ultra-safe and super-efficient and the high-vacuum insulation means that it costs pennies per day to have access to instant, filtered boiling water.
The Quooker Fusion tap with its patented air vacuum technology is at a minimum 60% more energy-efficient than any other boiling water tap on the market.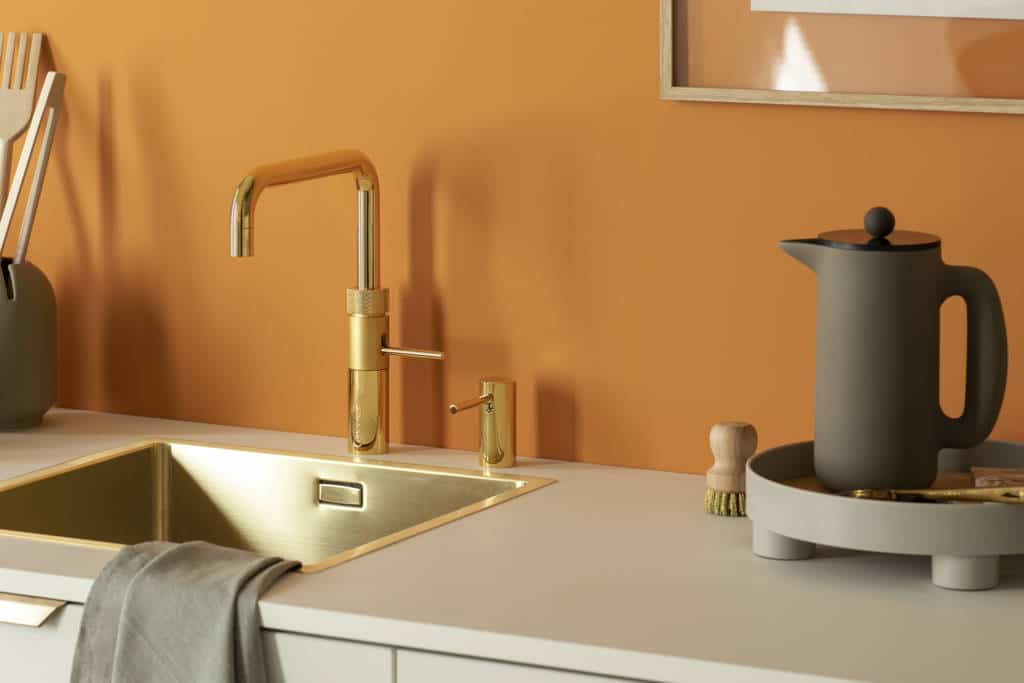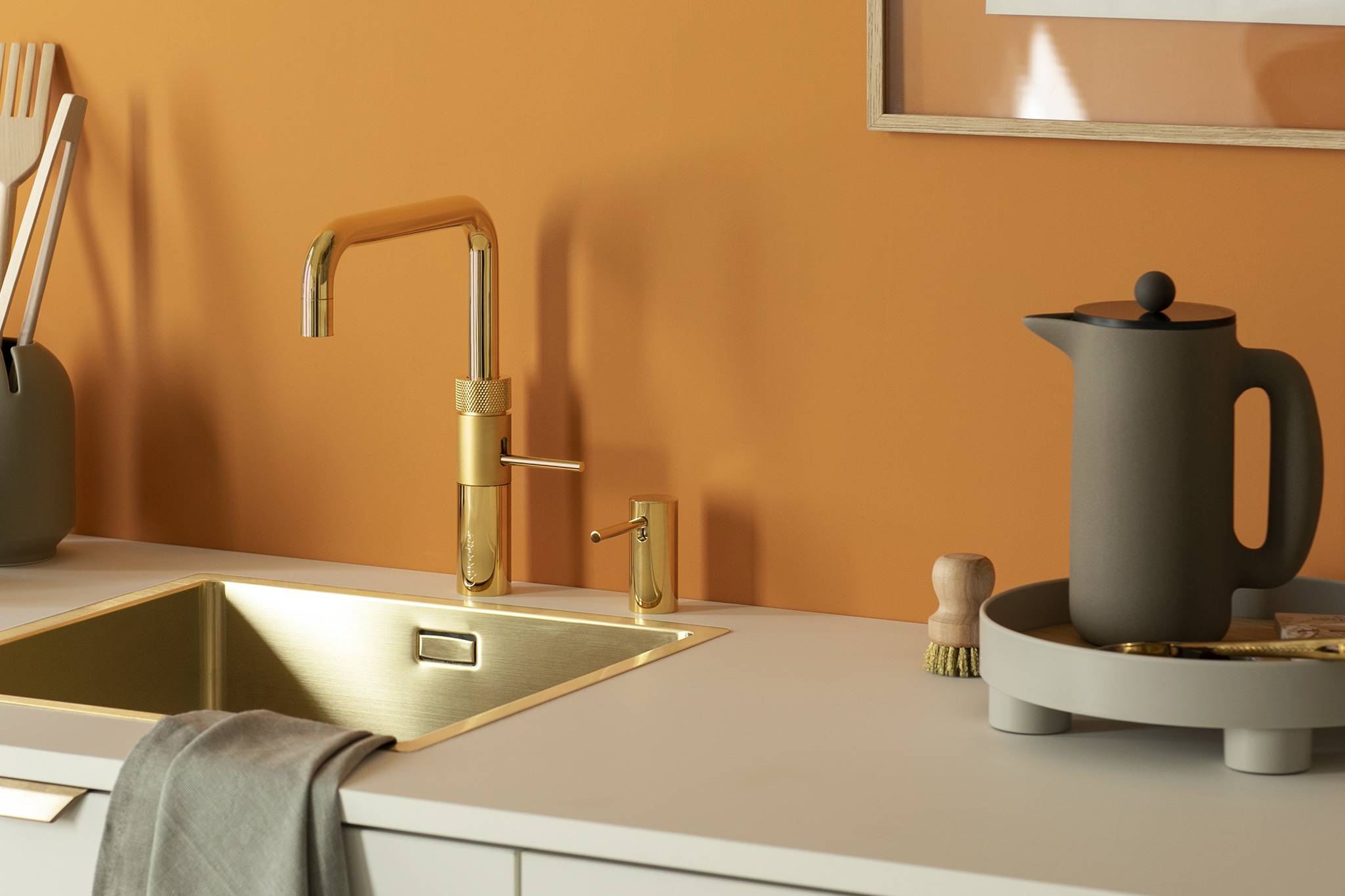 Quooker Fusion Accessories
Cold Water Filter
The cold water filter has been designed to allow you to quickly switch from tap water to cold filtered water.
Scale Control Plus
Scale Control Plus will lengthen the life of your Quooker by reliably reducing the water hardness and it improves the taste of the water.
Powerswitch
The Powerswitch is a three-way adaptor that allows you to connect the Quooker tank, CUBE and another appliance, for example a dishwasher, to the same socket.
Drip tray
The drip tray is used when you wish to position the Quooker away from a sink. It is discreet and comes complete with a drain hose so all excess water can be drained away.
Nordic soap dispenser patinated brass
Quooker soap dispenser. Available in different finishes.
Mounting bracket PRO3
This stainless steel mounting bracket is especially useful for fitting tanks in kitchens with under-sink drawer units.
CUBE
When you purchase a CUBE, installation is just £99 with a Quooker engineer. You can select the installation service when you checkout.
You'll also receive 5 X CO2 cylinders for FREE and enjoy 300 litre-bottles of sparkling water. One cylinder is included with the CUBE, and you will receive an additional set consisting of 4 cylinders.
Official website for Quooker Fusion
Follow Robin Clevett on YouTube – youtube.com/ukconstruction