A gas engineer's asbestos removal was potentially dangerous during a gas boiler replacement putting himself and others at risk from exposure to asbestos fibres.
Brian Hockin, aged 58, was removing an old warm air heating system at a residential property on Williams Close, Wrafton when he disturbed a quantity of asbestos insulation board that surrounded the warm air boiler.
The tenants of the property raised their concerns with Brian Hockin that he had disturbed asbestos but he continued to remove the material bagging it and removing it from the property and storing it at his yard.
The tenants were so concerned that they contacted the Health and Safety Executive (HSE) which prosecuted Brian Hockin at Barnstaple Magistrates' court.
During the hearing, the court heard that Brian Hockin used no safety measures to prevent the spread of asbestos and that he used no protective clothing or protective breathing apparatus when he was removing the asbestos.
Brian Hockin of Bickington, near Barnstaple, pleaded guilty of breaching Section 3(2) of the Health and Safety at Work etc Act 1974 and was fined £450 and ordered to pay £921.40 in costs.
Asbestos Removal Danger
HSE Inspector Simon Jones, speaking after the trial, said: "Brian Hockin's negligence could result in serious health effects to both him and anyone else who may have come into contact with the asbestos material that he disturbed.
"Given Mr Hockin's vast experience as a gas engineer, he should have realised that there is a very good chance that a 30-year-old gas boiler could be insulated with asbestos insulation board but he made no checks before working around the material.
He then compounded matters by ignoring concerns raised by the tenants that the material that he had disturbed was asbestos and carried on removing the material.
"Tradesmen should always be aware that asbestos can be found in any industrial or residential building built or refurbished before the year 2000.
"Tradesmen should make enquiries as the presence of asbestos before starting work and if they suspect that they have come across asbestos during work they should stop work immediately and confirm what the material is and arrange for it to be dealt with by properly trained asbestos removal professionals in a safe manner'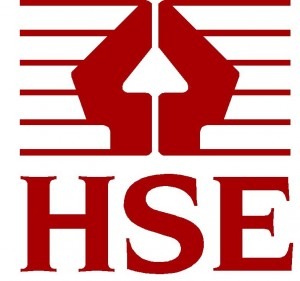 MORE FROM HSE
Why is Asbestos Dangerous?
Asbestos still kills around 5000 workers each year, this is  more than the number of people killed on the road.
Around 20 tradesman die each week as a result of past exposure
However, asbestos is not just a problem of the past. It can be present today in any building built or refurbished before the year 2000.
When materials that contain asbestos are disturbed or damaged, fibres are released into the air. When these fibres are inhaled they can cause serious diseases. These diseases will not affect you immediately; they often take a long time to develop, but once diagnosed, it is often too late to do anything. This is why it is important that you protect yourself now.
Asbestos can cause the following fatal and serious diseases:
Mesothelioma
Mesothelioma is a cancer which affects the lining of the lungs (pleura) and the lining surrounding the lower digestive tract (peritoneum). It is almost exclusively related to asbestos exposure and by the time it is diagnosed, it is almost always fatal.
Asbestos-related lung cancer
Asbestos-related lung cancer is the same as (looks the same as) lung cancer caused by smoking and other causes. It is estimated that there is around one lung cancer for every mesothelioma death.
Asbestosis
Asbestosis is a serious scarring condition of the lung that normally occurs after heavy exposure to asbestos over many years. This condition can cause progressive shortness of breath, and in severe cases can be fatal.
Pleural thickening
Pleural thickening is generally a problem that happens after heavy asbestos exposure. The lining of the lung (pleura) thickens and swells. If this gets worse, the lung itself can be squeezed and can cause shortness of breath and discomfort in the chest.
Note: It is also important to remember that people who smoke, and are also exposed to asbestos fibres, are at a much greater risk of developing lung cancer.
Further information about asbestos safety can be found at www.hse.gov.uk/asbestos
More on asbestos: 5 Warning signs of asbestos poisoning