Gerber has introduced the Gerber Centre-Drive multi-tool which the company claims is a game-changing addition to its range designed for real life and heavy-duty work.
The tool's one-thumb opening design allows for quick deployment of the three full size tools that are depended on the most: pliers, blades, and screwdriver.
The Centre-Drive introduces an extra-long 3.2 inch magnetic bit driver that opens to align with the centre axis of the tool. According to Gerber until now, no multi-tool has offered a full-size driver on the centre axis with a standard bit.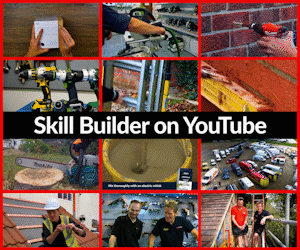 A single flick of the thumb reveals a full size blade which is said to be 30% larger than the competition. Whilst one-thumb opening sliding jaws deliver instant command of spring-loaded pliers which feature an X-Channel Rail System to eliminate rattle and open smoothly.
The USA made Centre-Drive also features a curated assortment of additional tools and comes with a lifetime warranty.
www.youtube.com/watch?v=QcvWhEtYnfA