Anyone who has followed Addam Smith and the Band of Builders story in 2016 will know he doesn't do things by halves.
When at the beginning of this year the landscape gardening business owner found out his employee Keith Ellick had been diagnosed with terminal cancer he recruited a team of volunteers (the Band of Builders) from the Builder's Talk Facebook group and completely renovated Keith's family home.
Addam then went on to launch a website www.bandofbuilders.com and shop selling BoB merchandise to raise further money for good causes with the first target being to raise £100k to buy Keith's council house.
It is testament to Addam's tenacity that he is now well over halfway to reaching this target but there is still work to be done. Like any terminal cancer patient Keith's future is uncertain and Addam would like nothing more for Christmas than to be able to hand him the keys to his home.
As 2016 draws to a close it's no surprise then that Addam has got yet another fundraising venture up his sleeve, which, like many of the things Addam has done this year started as a little idea to raise awareness and a few pounds and has snowballed into a fundraising extravaganza.
At approximately 6pm on Saturday, the 17th December Addam and some of the BoB team will be getting together at the Pride of Lincoln pub to conclude a number of fundraising initiatives. This will be live-streamed on the BoB Facebook group and the Builder's Talk Facebook group reaching a combined audience of nearly 50,000 tradespeople.
First, there will be the delivery of a Christmas Cake and a Christmas Card to Lincoln courtesy of the Builder's Talk Facebook group. The cake was made by one of the group's members and has been travelling the length and breadth of the country in recent weeks in a bid to raise awareness for the BoB campaign with builders signing the card with messages of support.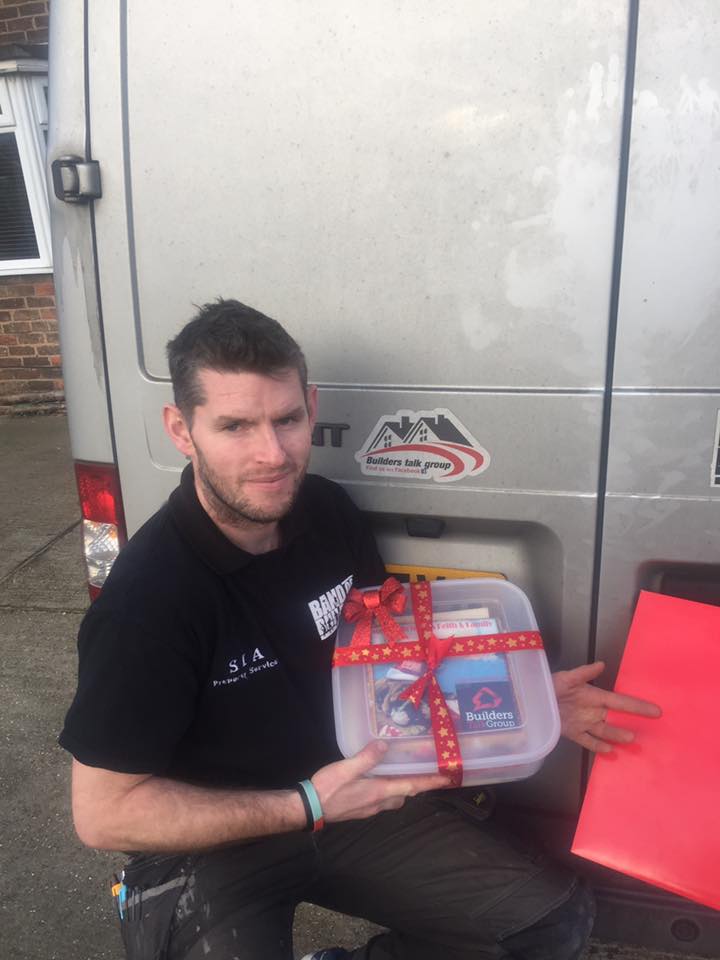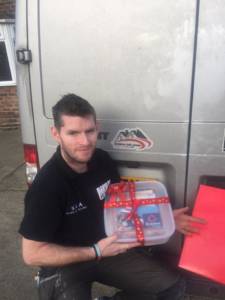 Secondly Addam is going to be shaving off his beloved beard which he is currently raising sponsorship for.
And, finally, Addam will be holding a live auction of BoB kit and other goodies for which he is currently appealing for donations from manufacturers and distributors. If you think you can help please get in touch with Addam via his facebook page asap or contact us and we will put you in touch.
As well as being mentioned in the live show everyone who donates an auction prize will be acknowledged in the post-event coverage.
And if you would like to watch the live streaming event and take part in the auction don't forget to like the BoB page on facebook and tune in at 6pm on Saturday the 17th December.