Sustainable Construction Challenge
The construction industry is accountable for more than one-third of the world's energy consumption.
As a result, it also contributes around 40 percent of global CO2 emissions. This sector also produces hazardous waste that affects both the environment and people's health.
While there is a demand for greener buildings, there is some hesitancy to adopt more sustainable practices.
The main reason for this is cost. Many firms believe that constructing green buildings will require higher expenditure.
However, for those construction companies that are willing to adopt sustainable methods, there are some considerable benefits, such as:
Perceived value – Owners and buyers often consider green buildings to be better and more valuable than traditional structures. If buildings are energy efficient, the operating costs will be considerably lower.
Lower waste fees – If the construction industry starts producing less waste, the fees charged by waste management companies will also come down.
Lower energy costs – Adopting fuel-efficient vehicles and discouraging unnecessary electricity usage can generate substantial fuel and energy savings.
The importance of BREEAM in the construction industry
BREEAM (an acronym for Building Research Establishment Environmental Assessment Method) is the world's longest established method for rating the environmental impact and sustainability of a building.
The assessment covers every aspect of the process, from design right up to the operational phase.
Construction and development companies need a good BREEAM rating to assure local authorities that their buildings have the required sustainability credentials.
Usually, in order to obtain your planning permissions quickly, you will need to hire a professional assessor.
However, this site talks about how a BREEAM pre-assessment can also provide valuable insight to the building developer's design team.
While this is a non-formal assessment, it can guide designers on the adoption of a suitable strategy to achieve the desired rating.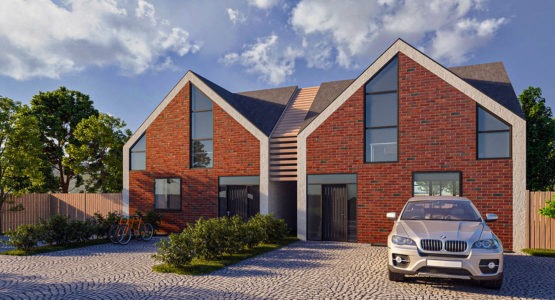 Illustration: BREEAM and building insulation
One area where a BREEAM pre-assessment is helpful is the building's insulation. Traditionally, insulation has been considered to be the best way of ensuring a building is energy efficient.
Insulation works by preventing or slowing down any heat loss. However, insulating a building only controls the indoor temperature during cold spells and the winter season.
During the summer, the high demand on energy consumption due to artificial lighting and air conditioning can easily outweigh any savings made from the building's insulation.
As buildings are designed to trap heat inside, people are very likely to turn on the air conditioning, which can in turn cause overheating.
Nowadays, building designers have to account for the various and sometimes contrasting energy needs, such as heating, cooling and lighting.
They also need to consider incorporating sustainable energy generating systems, such as solar panels. This will enhance the energy efficiency of their buildings.
Nevertheless, keeping a building thermally insulated and airtight will not suffice. It is also prudent to consider the ventilation, airflow rate and indoor air quality.
Accordingly, it is important to seek expert advice from a specialist in the field to ensure that the construction project is successful in making the building energy efficient.
Conclusion
Adopting sustainable construction processes and methods is a commendable objective. With this in mind, building designers should focus on making their buildings energy-efficient.
While constructing green buildings may be more expensive, the benefits will be significant. One way of keeping costs down, especially in relation to BREEAM, is to obtain a pre-assessment report first.
---
What is BREEAM?
BREEAM is the world's leading sustainability assessment method for master planning projects, infrastructure and buildings.
It recognises and reflects the value in higher performing assets across the built environment lifecycle, from new construction to in-use and refurbishment.
BREEAM does this through third-party certification of the assessment of an asset's environmental, social and economic sustainability performance, using standards developed by BRE.
This means BREEAM rated developments are more sustainable environments that enhance the well-being of the people who live and work in them, help protect natural resources and make for more attractive property investments.