Businesses nationwide are gearing up to National Apprenticeship Week, which runs from 14 to 18 March 2016.
Recognising the need to attract young people into the industry, trade vetting service Checkatrade encourages young aspiring tradespeople to consider an apprenticeship with their members. With over 95% of Checkatrade's members anticipating a greater workload in 2016 and 61% of members expecting to create jobs in the near future, it is a very exciting time for aspiring apprentices.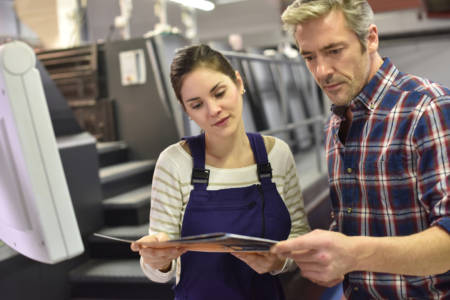 With a government survey indicating that more than 80% of apprentices feel that their career prospects have improved, apprenticeships are a fantastic opportunity for those aged 16-24 who want to earn a wage while learning their trade within a structured programme.
Checkatrade Trading Standards Approved member Mike Cipriani from Gas Secure Ltd, Mansfield said: "Our apprentice has just finished his third year and he has never had a day off sick. He is now able to undertake 90% of install work by himself with supervision. From day one we ensured that he was treated as a trainee and he has responded with an incredibly positive attitude."
Craig Phillips, TV personality, DIY and construction expert and ambassador for Checkatrade said: "If you're an aspiring tradesperson, I really do recommend considering an apprenticeship with a member of Checkatrade. You can rest assured that you are working for a decent, vetted employer which will be so important to your growth and development."
62% of Checkatrade members suggested that new employees would be a direct result of their Checkatrade membership and 57% of members expect to create at least one job in the next 12 months.
Checkatrade is an online service dedicated to helping you find the right trade or service.  Tradespeople are fully vetted before they become a member of Checkatrade and once they join, members agree to have feedback from their customers put online for all to say. Checkatrade has gained over 2 million reviews of tradespeople to date.