Many of you made the point that mains powered dust extraction for cordless tools completely defeats the object of having such a tool in the first place.
Now we have the answer to the problem with the DeWalt DCV586M 54V XR FLEXVOLT M-CLASS EXTRACTOR with Wireless Tool Control allows the user to operate the extractor from a wireless remote.
Powered by 54V XR FLEXVOLT technology the DeWalt DCV586M is the ultimate dust extraction solution for a new generation of cordless tools and the key to unlocking the cordless job site and compatible with all TSTAK storage boxes for the ultimate portability.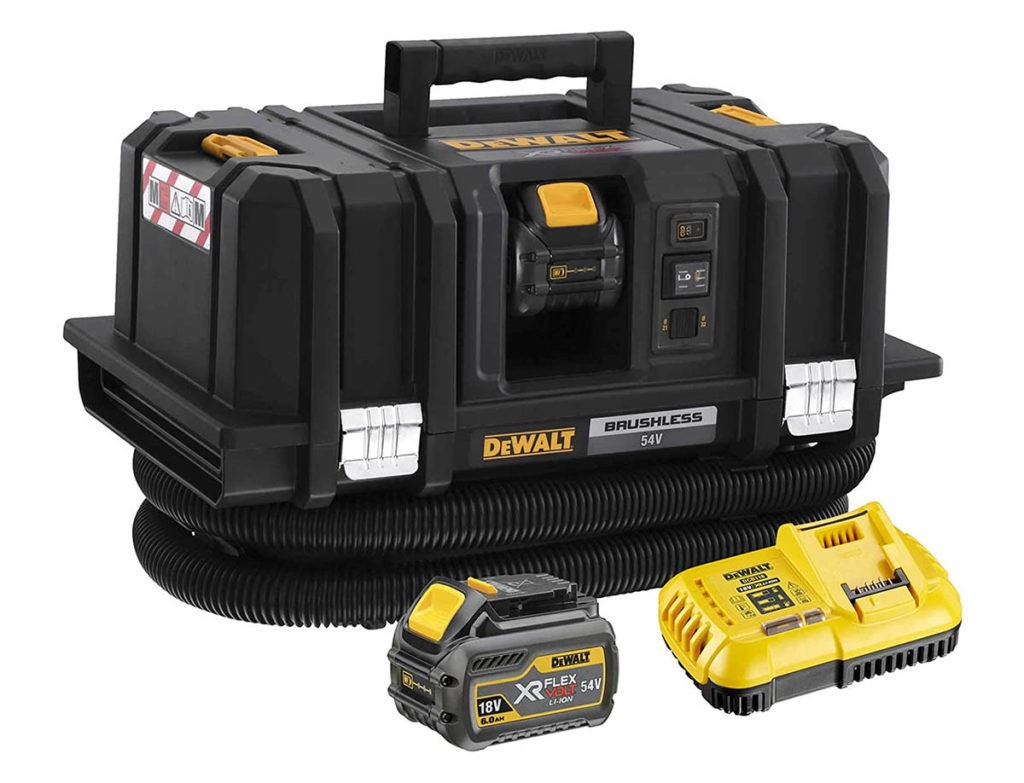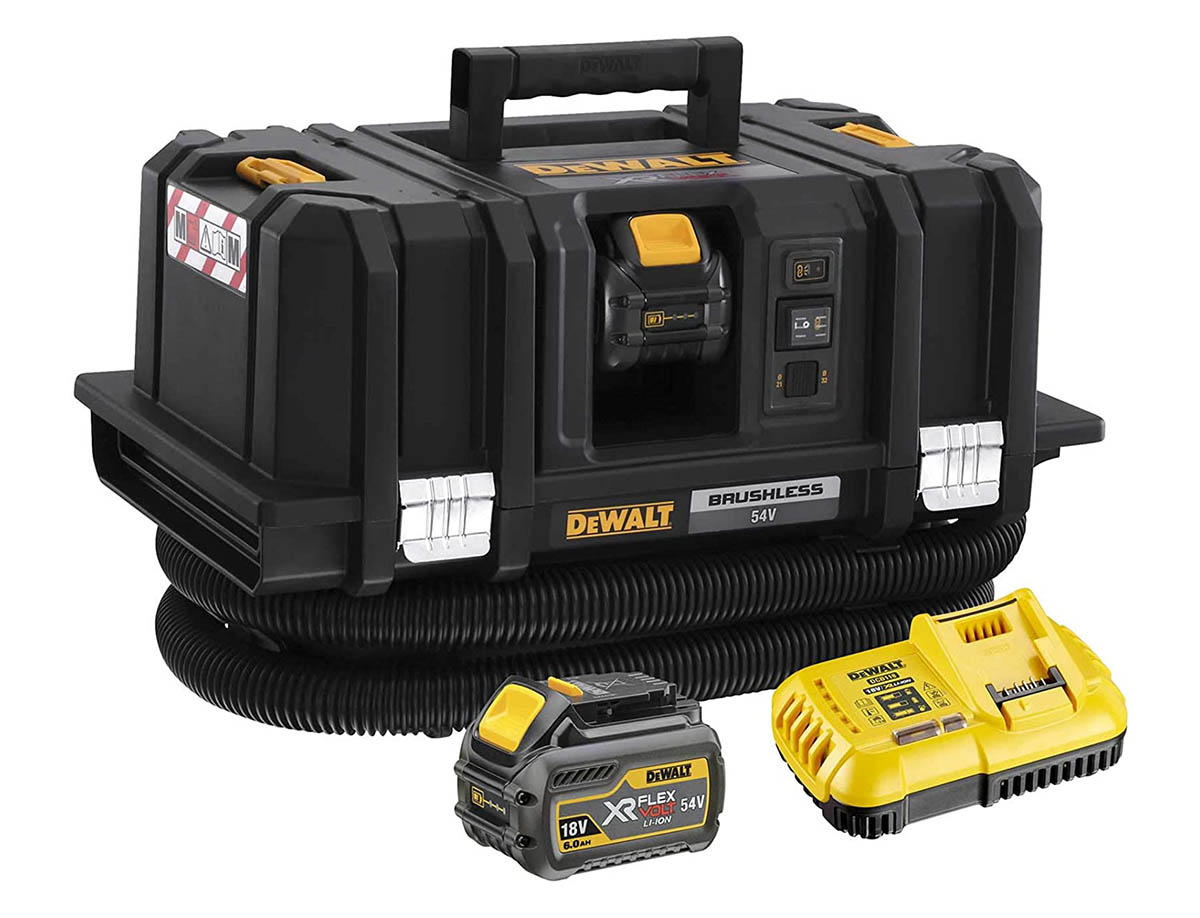 The DeWALT brushless motor and high capacity XR FLEXVOLT battery coupled with dual M-Class certified HEPA filters with automatic cleaning delivers powerful, constant performance and runtime for the most demanding applications.
DeWalt DCV586M Features
Other features include a remote for wireless operation, a recessed battery housing to protect from job site conditions and TSTAK compatibility.
See more DeWalt products on Skill Builder.
Check out the latest products from DeWalt on their website.