Skill Builder's 'Day in the life' feature takes a look at a typical day in the life of different tradespeople. Here we talk to Tim Bryant of T Byrant Builders Ltd, who was the winner of insulation and interior building products distributor CCF's Trade Superhero competition winning a trip to New York City in May 2017.
Tim was crowned victorious after an independent panel of judges read about his superhero efforts to fix a drain in time for a children's Christingle Service, and freeing a toddler who was locked inside a house – all in the same day.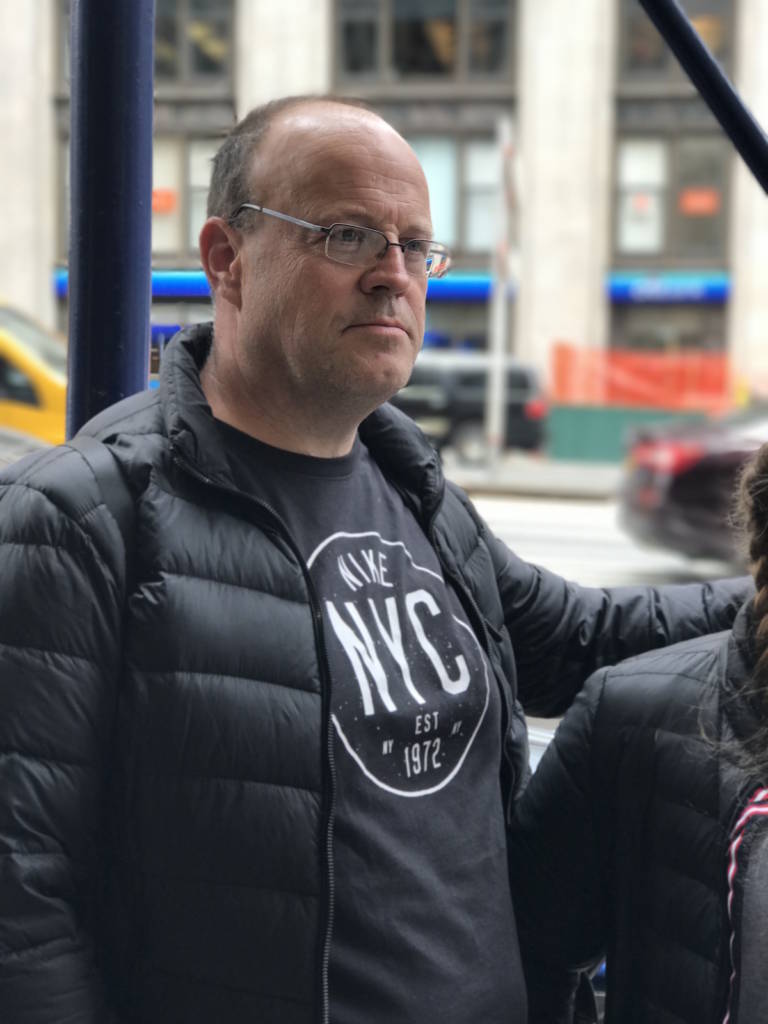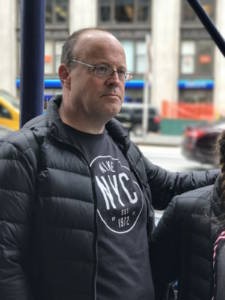 Name: Tim Bryant
Trade: "The Boss" – No formal trade qualification – but can turn my hand to most trades.
Company: T Bryant Builders Ltd
What time does your day start?
My alarm goes off at 6.45am
What gets you out of bed in the morning?
No choice – I'm self employed!!
What does a typical day entail for you?
No day – is ever a typical day. Generally I go to the site or the job where we are working and ensure my sub contractors and employees are all working and know what they are doing. I'll liaise with the customer, order the materials, assist when I am needed (skip filling is my forte), visit new and old customers, estimate and price jobs, sometimes I have to pick up the children from school – we have four and my wife works full time as a Nurse, so we share the cooking for our family and I walk the dog. Often my day will change especially if I get an emergency call to deal with something like a blocked drain, a leak or slates that have fallen off a roof in a storm. It's also not uncommon for me to still be pricing work into the early hours.
What's the best thing about your job?
It's always really satisfying when we finish a project and everyone is happy. Along with receiving
positive feedback about our work and hearing that customers are recommending us.
What's the worst thing about your job?
I can be called out in the night and at weekends and often I take calls or have to sort out jobs when on holiday. Being self employed means that no day off is truly ever a day off.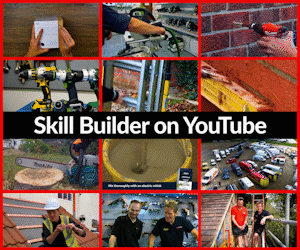 What qualifications do you have?
O levels, A levels and an HGV licence.
Are you a member of any professional alliances/associations?
NHBC
What tool couldn't you live without?
"Knife and fork!"
What do you drive?
Ford Transit – Custom.
What do you do to unwind?
Eat, listen to music and read.
What piece of advice would you give to an up and coming apprentice?
Do as you are told and listen!
Twitter: @bimdadto4