The last ever Potterton boiler to come off the production line in parent company Baxi's factory in Warwick has been put into retirement, 17 years after first being installed in the cellar of a Scotland home.
The Potterton Profile boiler was discovered by engineers from Gas Call Services when homeowner Alistair decided it was time to install a modern replacement. Upon examining the unit they noticed unique writing on the back of the casing.
"Each of the Baxi employees who had worked on the boiler had signed it with the production date of February 1999," explained Mike Donnelly, managing director of Gas Call Services.
"We got in touch with our local Potterton representative Cameron Brown who in turn contacted Baxi Heating at its head office in Warwick. They were keen for us to return the boiler to its birthplace."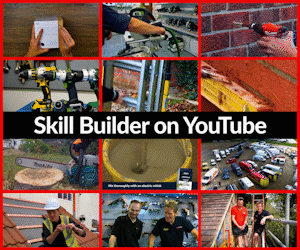 Gas Call replaced the boiler with a Baxi EcoBlue Advance Heat. With the option of a rear flue and no need for a pump overrun or a permanent live the installation was relatively straightforward.
"Life was made a little easier because there was no need to worry about getting wires from the pump and main electricity supply down to the cellar," recalled Mike.
"The rear flue made it really easy to replace the old balanced flue on the Profile."
Homeowner Alistair is delighted with the new model.
"It really is an excellent boiler," he said. "We thought the old one was pretty good, but this one is so quiet you can't hear it working.
"What pleases me most is the drop in my fuel bills. My old boiler cost me £70 per month to run, but now I'm only paying £30 per month!"
Gas Call Services has been operating for 21 years and looks after the heating and hot water needs of more than 50,000 homes throughout Scotland. The firm offers a full range of heating and hot water services and has a bespoke gas training centre at its head office in Glasgow.
www.baxi.co.uk/gas-boilers/heat-only/ecoblue-advance-heat.htm