Ford is rolling out its Ford Mobile Service programme nationwide following a successful trial around Greater London.
Over 100 Ford Mobile Service vans with Ford qualified technicians, will operate from more than 90 Ford Transit Centres across the country, including Northern Ireland and Scotland.
Ford mobile servicing has been conceived to minimise disruption to fleet operators by reducing vehicle down time thanks to on-site maintenance work. The specially liveried Ford Transit Custom units will be equipped to handle a wide range of servicing, maintenance and repairs including warranty and pre-delivery inspections.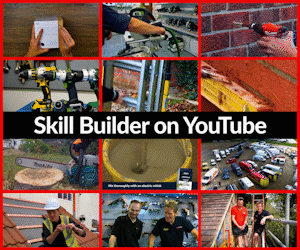 The vans will be fitted with a specially-designed racking system by Edstrom, including custom shelving, storage and compartments to hold all tools required to carry out a comprehensive service. Equipment includes a 2.5-tonne jack and axle stands to allow technicians easy access to the underside of vehicles, as well as a 4G-enabled on-board diagnostic system, allowing state-of-the-art servicing of all Ford vehicles, from KA+ to Transit. The vehicles specified for mobile service use are 130PS six speed manual Ford Transit Custom vans, with front-wheel drive.
Each van will be able to service up to four vehicles per day in territories from Inverness to Truro, and with the potential to undertake multiple services at any location.
"We are delighted that the Ford Mobile Servicing vans are now in action throughout the UK," said Andy Barratt, chairman and managing director of Ford of Britain, "Ford has the largest dedicated Transit Centre network across the country, proof of our next-level commitment to all our fleet customers".
The national Ford Mobile Service programme will be launched at this month's CV Show at the NEC and operational with all participating dealers by the summer.