The next Government must ensure the construction sector has enough skilled workers post-Brexit or its housing and infrastructure manifesto pledges will be redundant, says the Federation of Master Builders (FMB).
The FMB has called on all major political parties to recognise the importance of migrant labour to the construction sector as part of its 'Programme for Government'.
Brian Berry, Chief Executive of the FMB, said: "The UK construction sector's demand for skilled migrant workers from the EU and beyond cannot be overstated. In London alone, there are more than 157,000 non-UK construction workers constituting almost half of the industry's workforce in the capital. Pre-Brexit, 60% of small construction firms are already having trouble hiring bricklayers and that's before the UK abandons the free movement of people. If the next Government implements an inflexible immigration system that hinders the ability of talented foreign construction workers from making their way to the UK, any manifesto pledges relating to the delivery of housing and infrastructure will be rendered meaningless."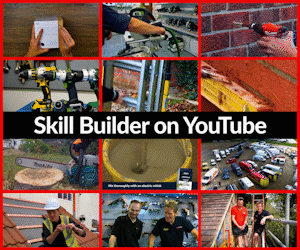 Berry continued: "In the longer term, the most sustainable solution to the chronic skills deficit is for employers to recruit and train more home-grown talent. Undoubtedly, the best way of achieving this is to focus on increasing the quality, duration and thoroughness of construction apprenticeships. Giving technical and academic education "parity of esteem", as the Chancellor stated in the last Budget, must be picked up and driven forward by the next Government and it's vital that the progress we've made on increasing the quality of apprenticeships does not go to waste."
Berry concluded: "Through a flexible immigration policy and more high-quality apprenticeships, the next Government will allow construction to act as a bulwark against any Brexit uncertainty. For every £1 invested in construction, 92p stays within the UK and £2.84 is generated in the wider economy. As the economy adapts to the reality of operating outside of the EU, it's more important than ever that the Government works closely with strategic industries that offer high levels of productivity and a good return on investment. That means backing construction and supporting the sector will only become more important as the country looks to make a success of Brexit. We urge all of the main political parties to include positive policies on immigration, skills and apprenticeships in their forthcoming manifestoes".