Suitable for dry and wet cutting, the Twin 18V DCE090 Brushless Disc Cutter is Makita's latest addition to its world-renowned LXT range. Powerful, compact and packed with safety features, this new construction tool is ideal for heavy-duty applications.
The new cordless DCE090 Brushless Disc Cutter features a powerful 36V brushless motor with a no-load speed of 6,600rpm and maximum cutting capacity of 88mm, and is powered by two 18V LXT Lithium-ion batteries.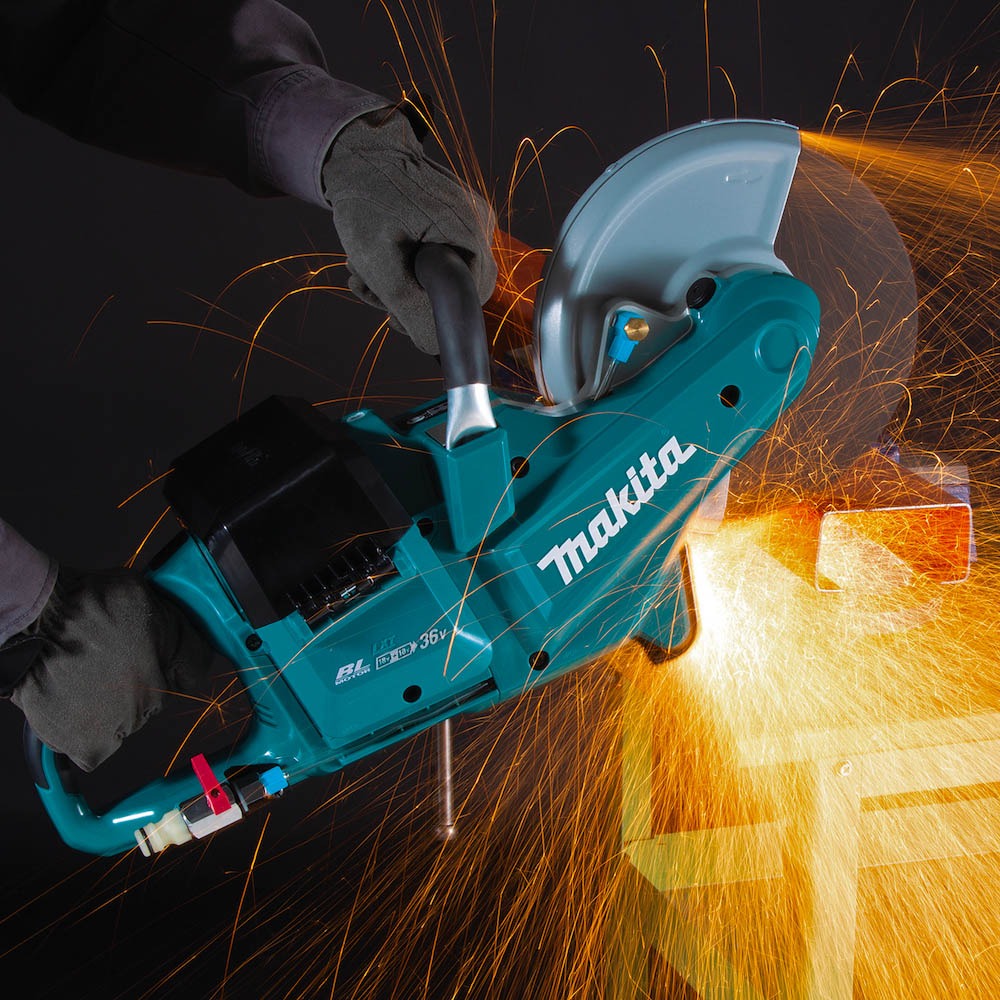 The tool has been designed with safety in mind and includes Makita's Active Feedback Sensing Technology (AFT) which shuts down the current to the motor if the rotation speed suddenly slows down, as well as an electric brake, a soft start feature that gradually increases speed to eliminate start-up shock, and a lock-off button to prevent accidental start-up.
In addition, the tool will alert the user to any risk of motor burnout caused by overloading, with its in-built overload indicator lamp. If the user continues, the electronic current limiter will cut off the power to protect both the batteries and the tool from damage.
With a fully-loaded weight of just 6.3kg, the disc cutter is easy to manoeuvre and includes a rubberised ergonomic, soft grip for further user comfort. For wet cutting applications, the tool can be connected to a water supply kit for effective dust suppression, whilst the plastic battery cover (included) protects the batteries from water contact.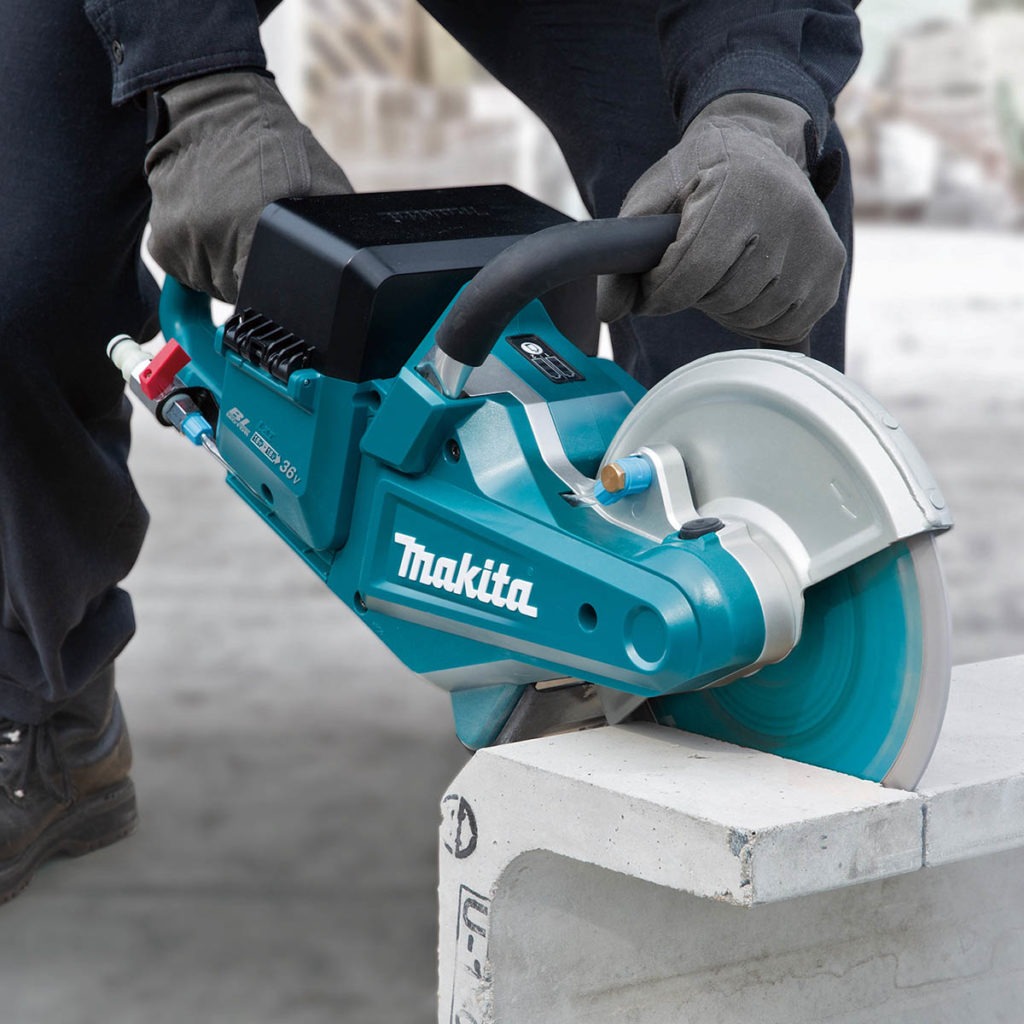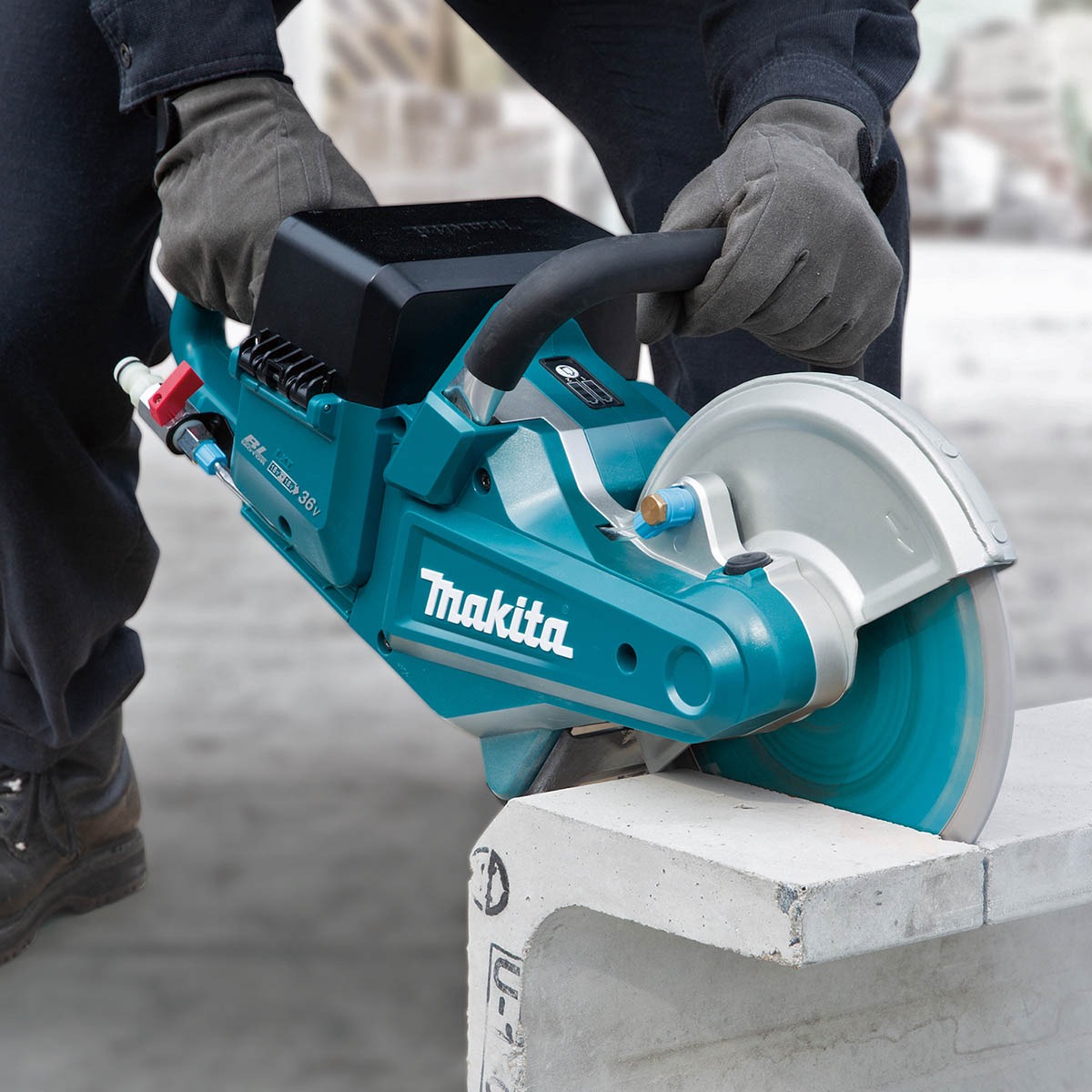 Kevin Brannigan, Marketing Manager at Makita UK says, "The Twin 18V DCE090 joins the line-up of over 250 cordless products within our LXT range, offering users wider flexibility on site and the ability to switch between jobs easily. The tool has been engineered with user safety and productivity in mind as well as incorporating features that optimise battery and tool performance, so that users benefit from an extended life cycle."
For more information on Makita's range of power tools, please visit www.makitauk.com.