Global workwear brand Dickies has teamed up with Bolton Wanderers FC to test its new Advanced Waterproof Technology (AWT) range at the University of Bolton Stadium.
Dickies Workwear has outfitted stadium ground staff, security and maintenance staff with clothing and footwear from the range, which is designed to guard the wearer against the elements.
Featuring materials that repel rain, sleet and snow while remaining breathable, AWT products were considered especially useful for the ground staff who work outside every day caring for the pitch.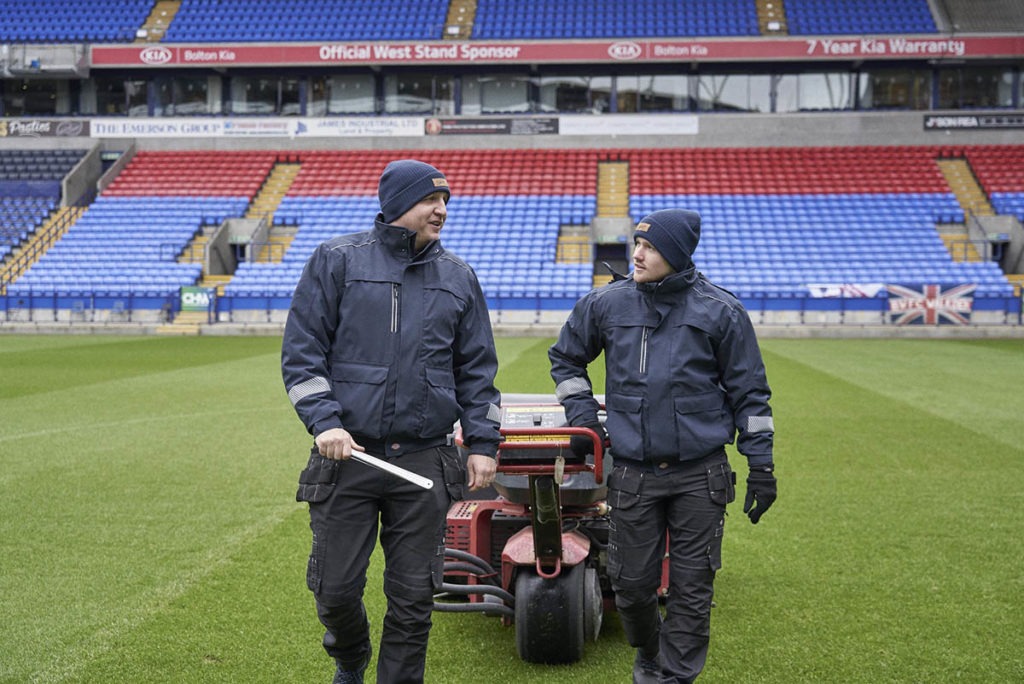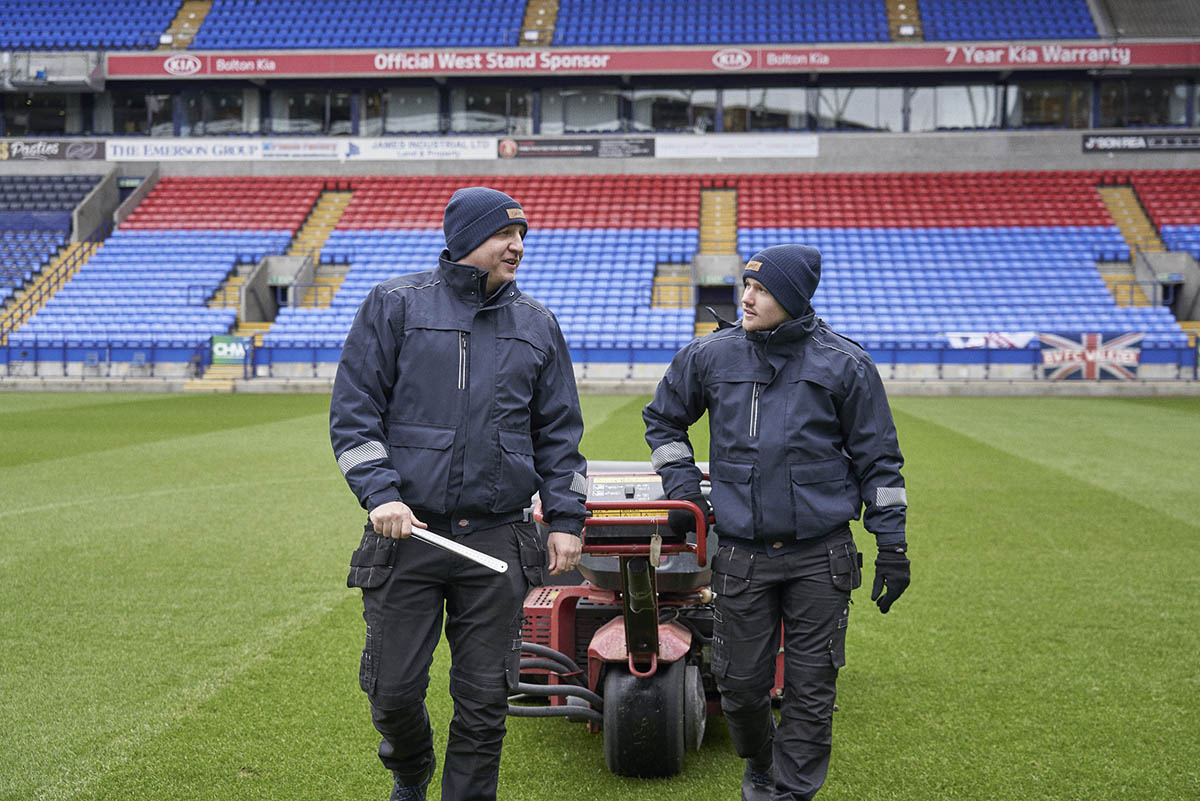 "With the weather in constant flux with rain, hail, wind, freezing temperatures and even snow, it can be quite challenging to work in and play at the home of Bolton Wanderers FC, so this was an ideal opportunity to put our new AWT range to the test," said James Whitaker, Marketing Director at Dickies Workwear.
"Not every piece of workwear or outerwear is suited for that level of punishment, but what Dickies Workwear does well is craft tough, no-nonsense workwear at a price everyone can afford that can stand-up to the outdoors. We've had some great feedback from the staff at the club who enjoyed trialling our new range."
Items worn by ground staff at Bolton Wanderers FC include the Dickies Winter Jacket, which features an exceptionally high level of waterproofing (10,000 mm) while also being breathable – making it an ideal option for working outdoors in bad weather conditions.
Chris Simm, Head Groundsman of Bolton Wanderers FC, said:
"The ground staff, security and match day staff have a lot riding on their shoulders given the level of work that goes into making sure our facilities perform. Our workers need to feel comfortable and protected and we know Dickies Workwear provides exactly what they need to make sure they're able to stay focused on game day."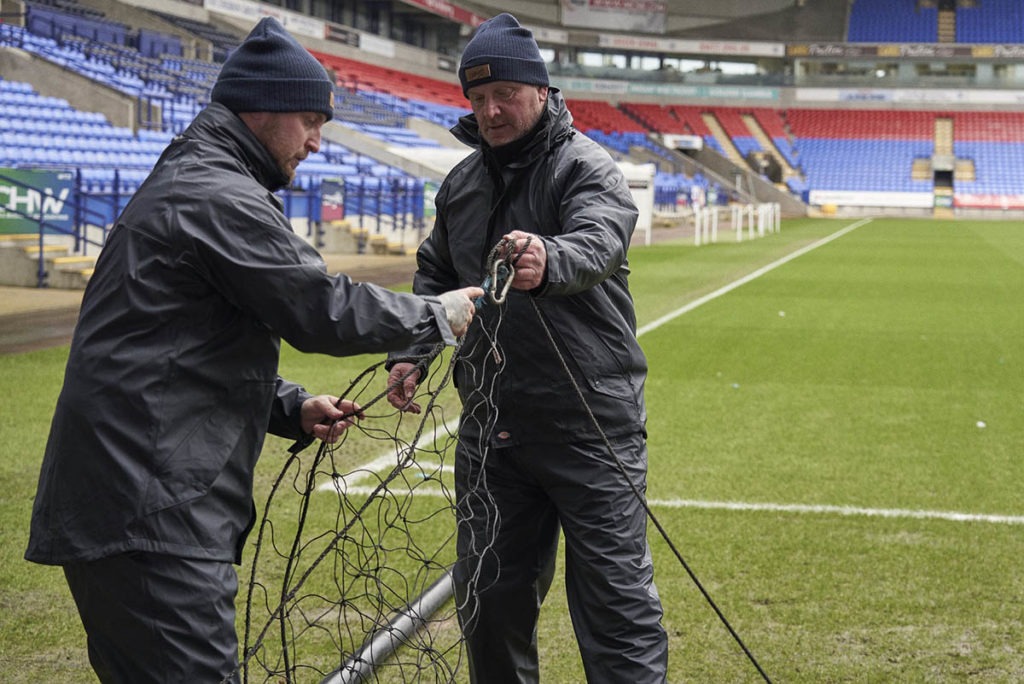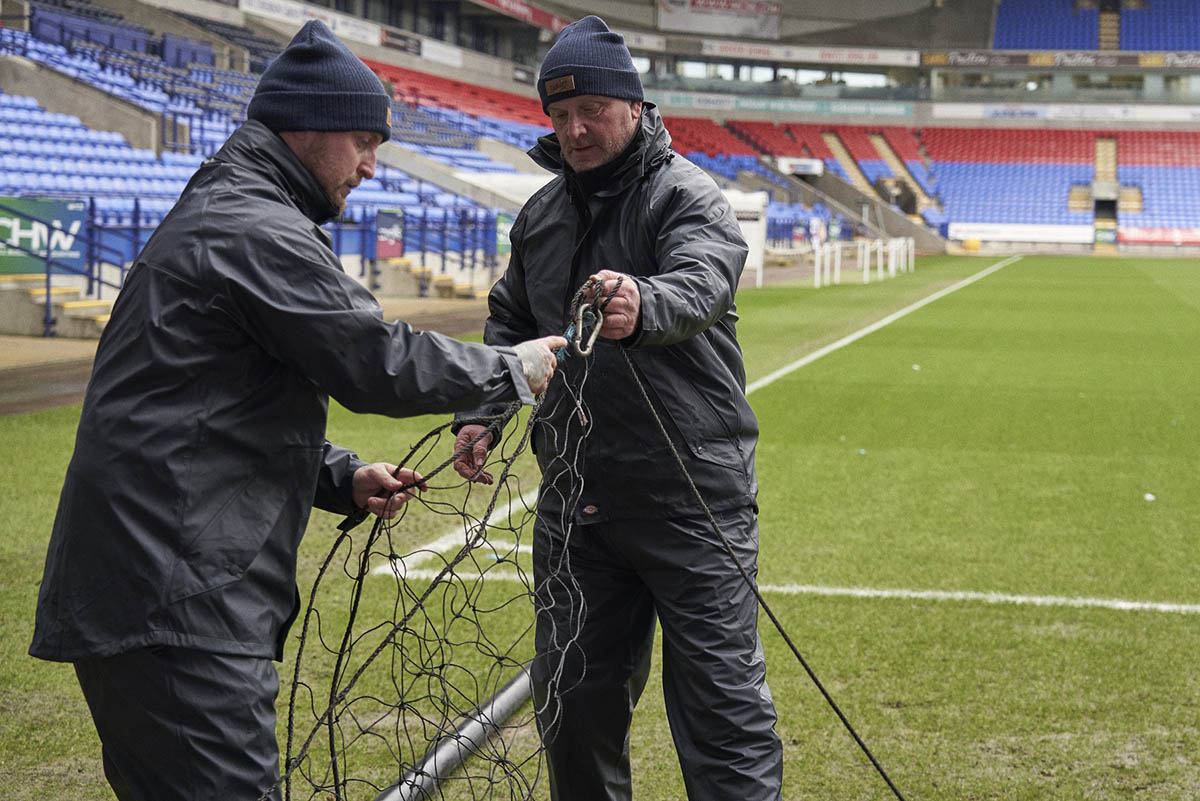 The University of Bolton Stadium is a natural partnership for Dickies Workwear as its outdoor setting is well-known for having unique, weather-related challenges.
In addition to outfitting workers, the partnership includes Dickies Workwear being featured in-stadium throughout the season via digital signage and advertising.
As well as in the official game-day programme. Dickies will also have a presence within various digital platforms, including https://www.bwfc.co.uk/, the team's Facebook page and more.
Find out more about the hard work that goes into maintaining the pitch and grounds at Bolton Wanderers FC by watching Dickies' video here (which was filmed prior to the Covid-19 outbreak.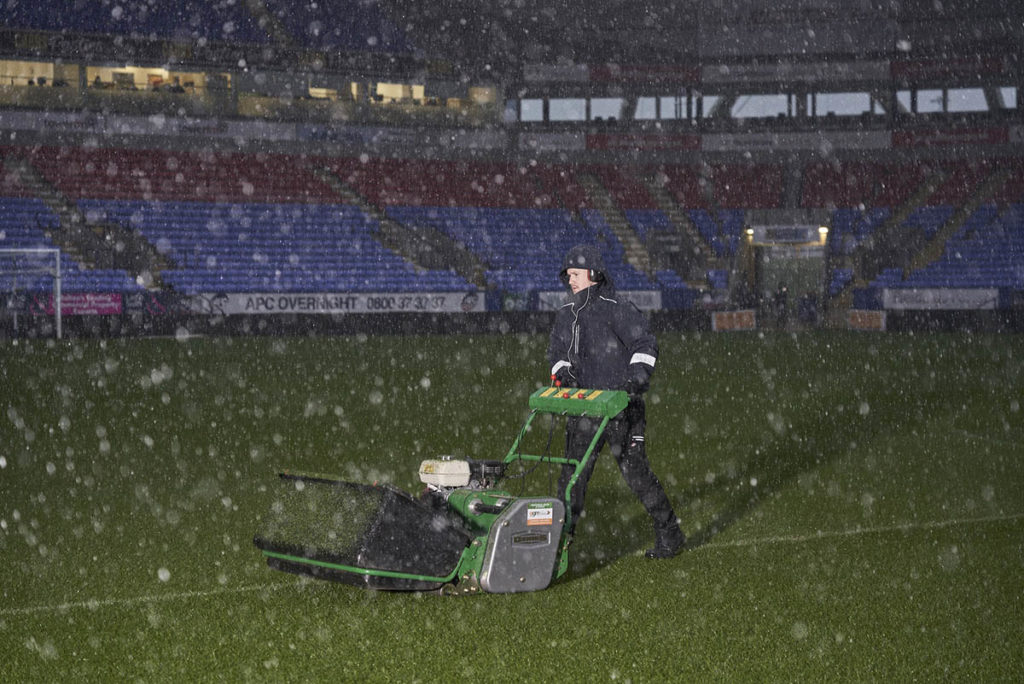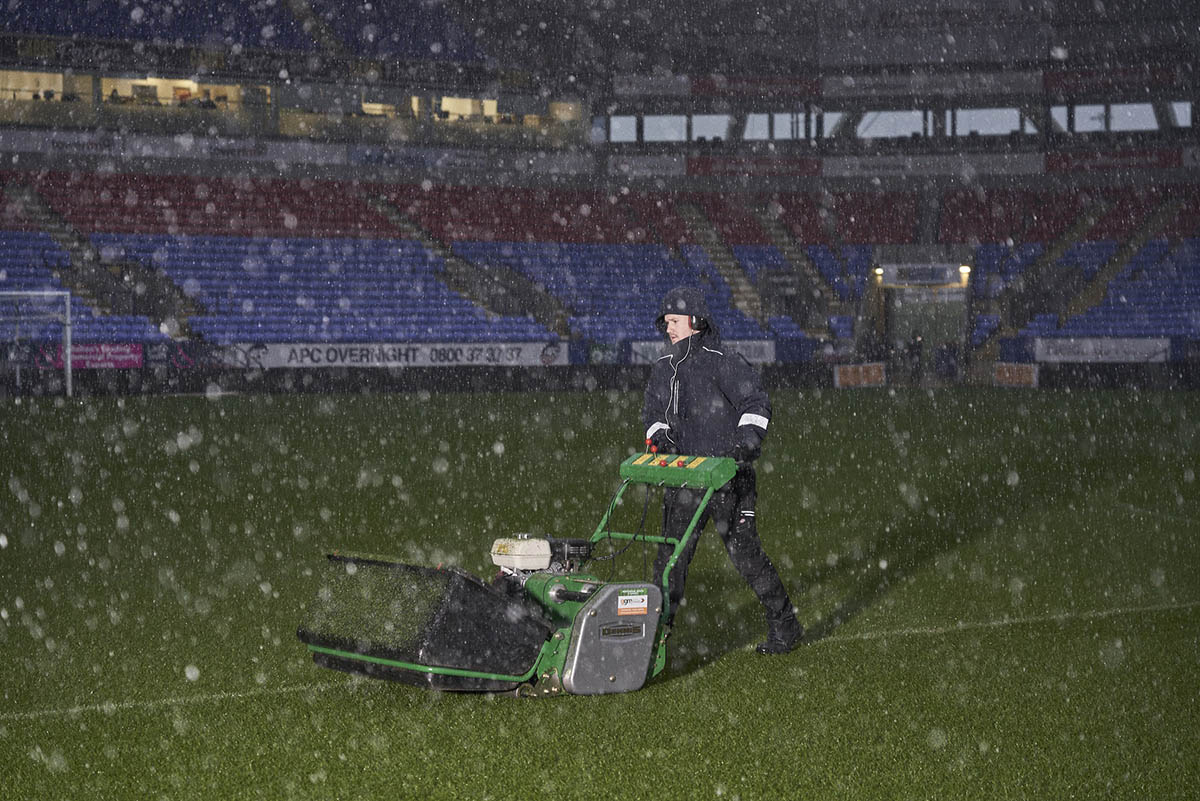 About the Bolton Wanderers FC
The historic Bolton Wanderers FC, established in 1874 as Christchurch FC before adopting its current name in 1877, is one of the founding members of the Football League in 1888.
The Club won three FA Cups in the 1920s and once again in 1958 when they beat Manchester United 2-0 at Wembley.
It enjoyed a prolonged spell in the Premier League in the 2000s during which they featured in two European campaigns.
More information is available online at https://www.bwfc.co.uk/
About Dickies Workwear
Dickies Workwear, has provided workers with durable, functional and comfortable workwear since 1922, pioneering such iconic styles as the Redhawk coverall.
A brand of VF Corporation, the Dickies Workwear brand portfolio continues to evolve and today includes modern apparel, footwear and accessories for men, women.
The brand's range of products are available in more than 100 countries, allowing individuals around the world to experience the performance of Dickies®.
For more information, visit www.dickiesworkwear.com or follow the brand.
https://www.facebook.com/DickiesWorkwear/
https://www.instagram.com/dickiesworkwearofficial/
https://twitter.com/DickiesEurope