Makita has expanded its high-performance 40Vmax XGT range with the addition of three new tools. The new Rotary Demolition Hammer, 216mm Slide Compound Mitre Saw and 230mm Angle Grinder all feature Makita's highly efficient brushless motor technology and have been engineered to bring the benefits of cordless technology to high-demand applications.
The powerful HR005GZ01 40VMax Brushless Rotary Demolition Hammer offers rotary hammer and hammer only operating modes and is compatible with SDS-MAX chisels, drill bits up to 40mm and core bits up to 105mm.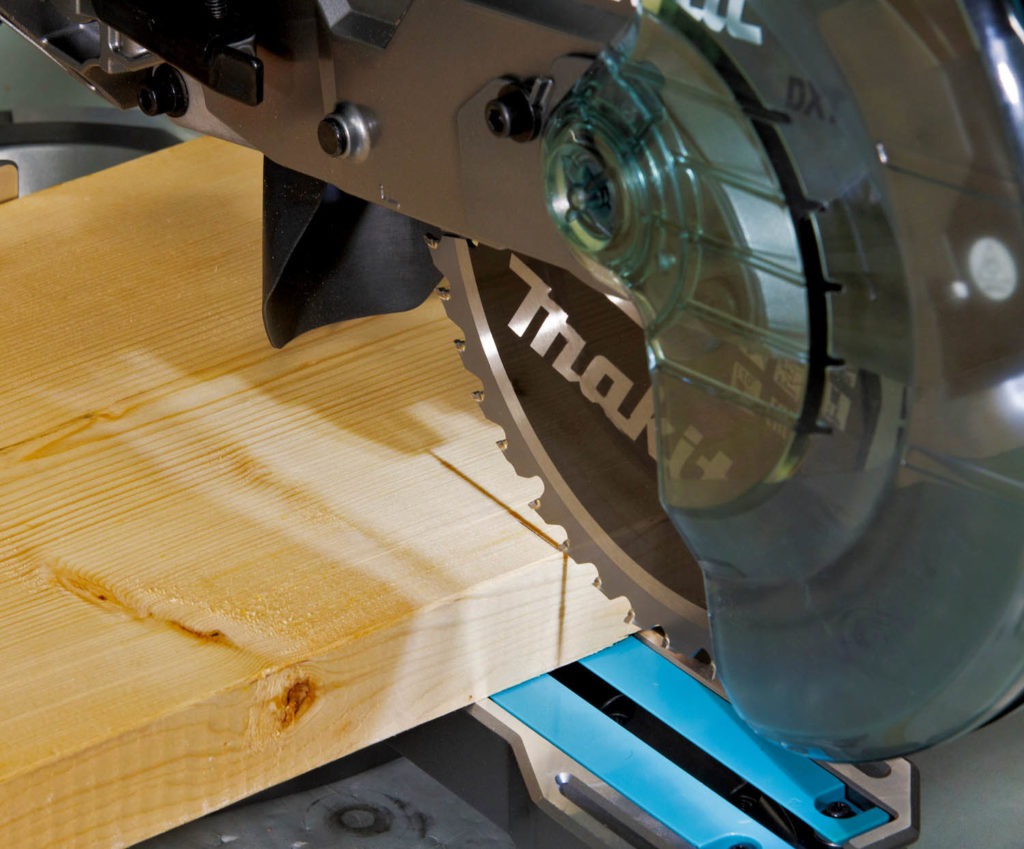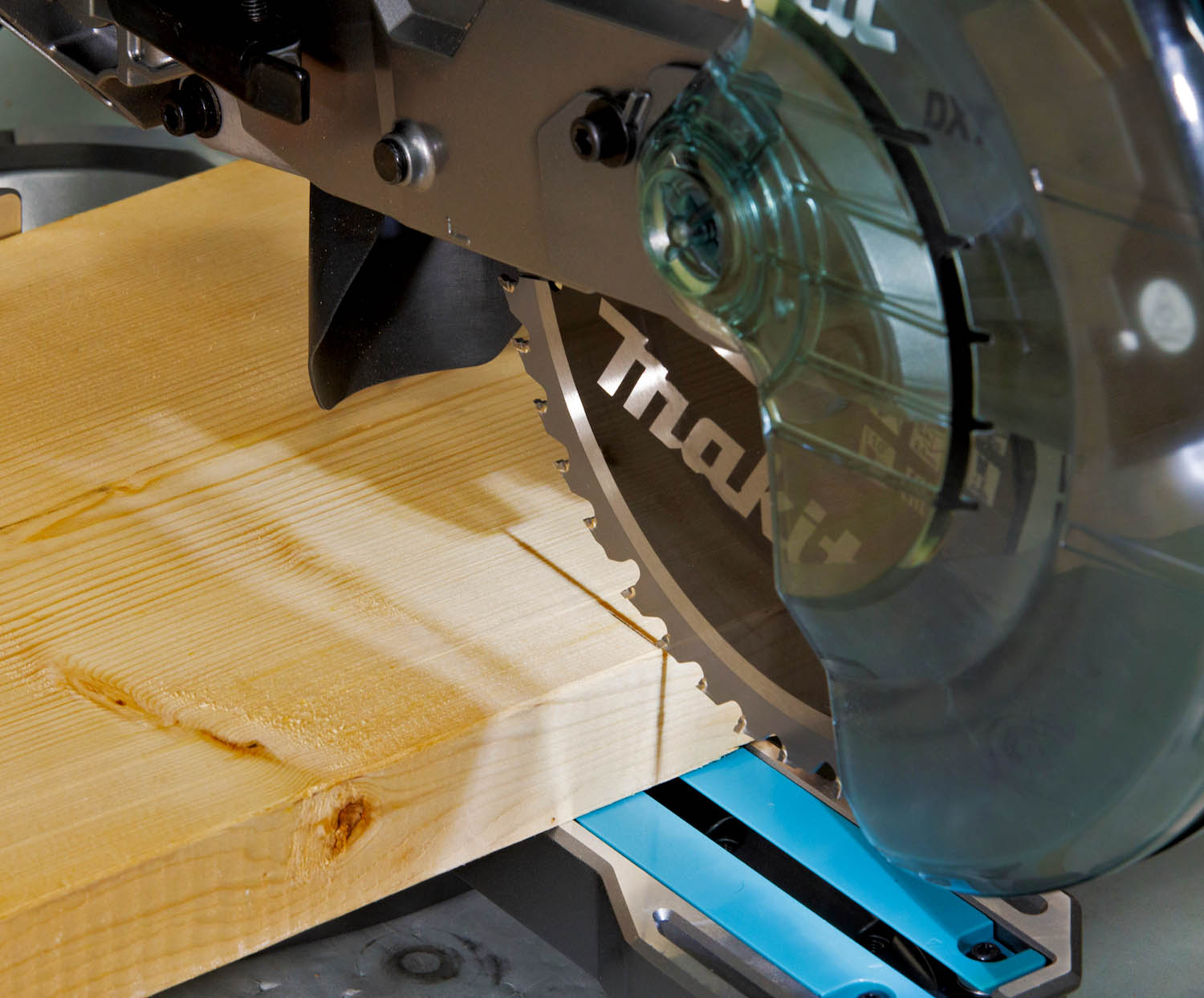 It features a variable speed trigger and delivers speeds of up to 500 revolutions per minute (rpm) and up to 2,900 blows per minute (bpm) of hammer action.
The HR005GZ01 also includes features to make it easier and safer to use. This includes Active Feedback sensing Technology (AFT), which protects the user by shutting down the tool if the rotation speed reduces suddenly.
It also features the soft no load function and Anti-Vibration Technology (AVT) to reduce the levels of tool vibration and therefore extended safe trigger times. The result of this is that the new Rotary Demolition Hammer has a vibration level of just 5.0m/s² when hammer drilling.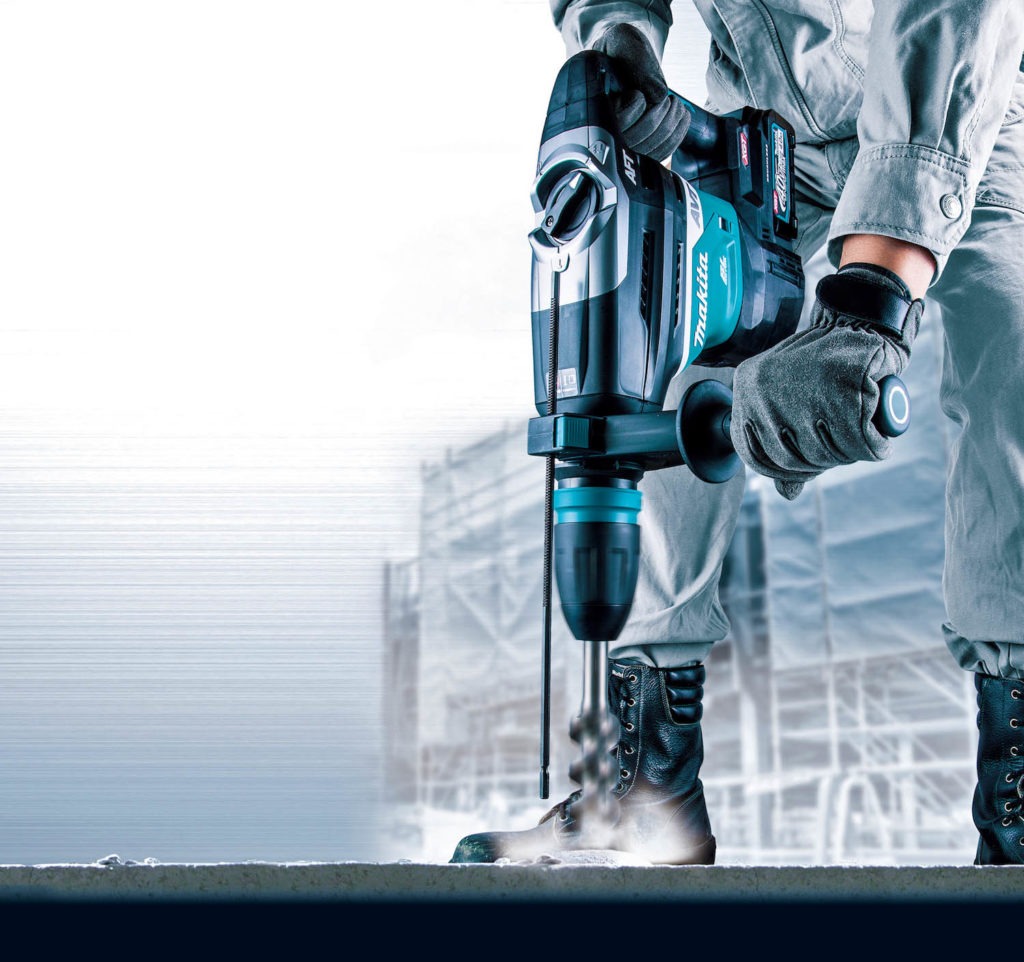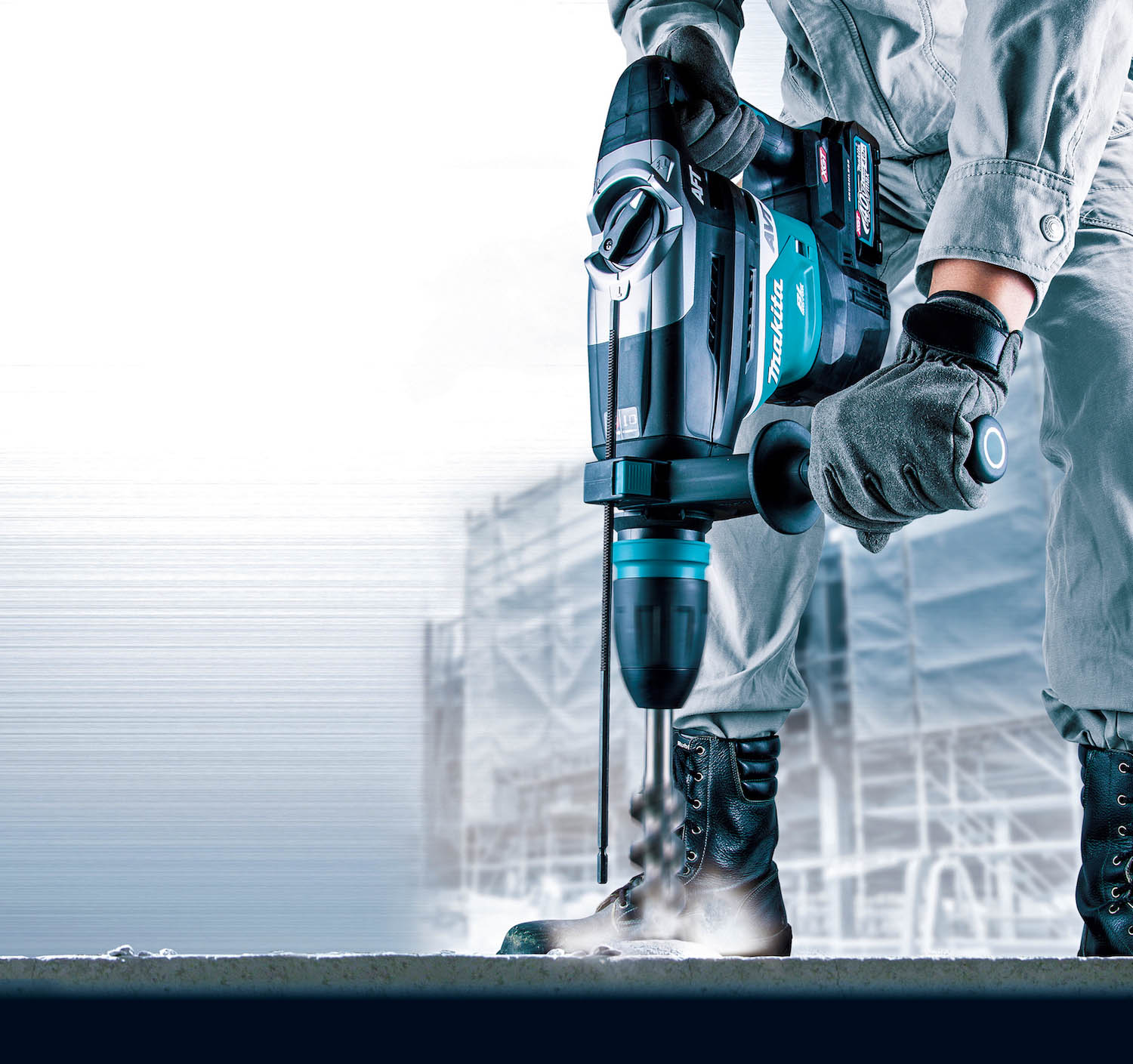 The versatile LS002GZ01 40VMax Brushless 216mm Slide Compound Mitre Saw has an easy to set mitre range of 60° to both the left and right as well as a 48° bevel range in each direction, making it simple to achieve the cut required.  It also includes Makita's Deep and Exact Cutting Technology (DXT) that allows the accurate cutting of large workpieces.
The LS002GZ01 offers improved dust collection when fitted to an extractor, soft start and constant speed control functions as well as an electric brake to stop the blade in seconds every time for greater safety.
The final new addition is the GA038GZ07 40VMax Brushless 230mm Angle Grinder. The 230mm wheel diameter makes this the largest angle grinder in the XGT range and is ideal for the highest demand applications.
The GA038GZ07 is also easy and comfortable to use with an ergonomic soft grip on the tool body and a side handle that can be mounted on the left or right based on the user preference. The wheel cover position can be effortlessly adjusted without the need for tools, making work easier and faster.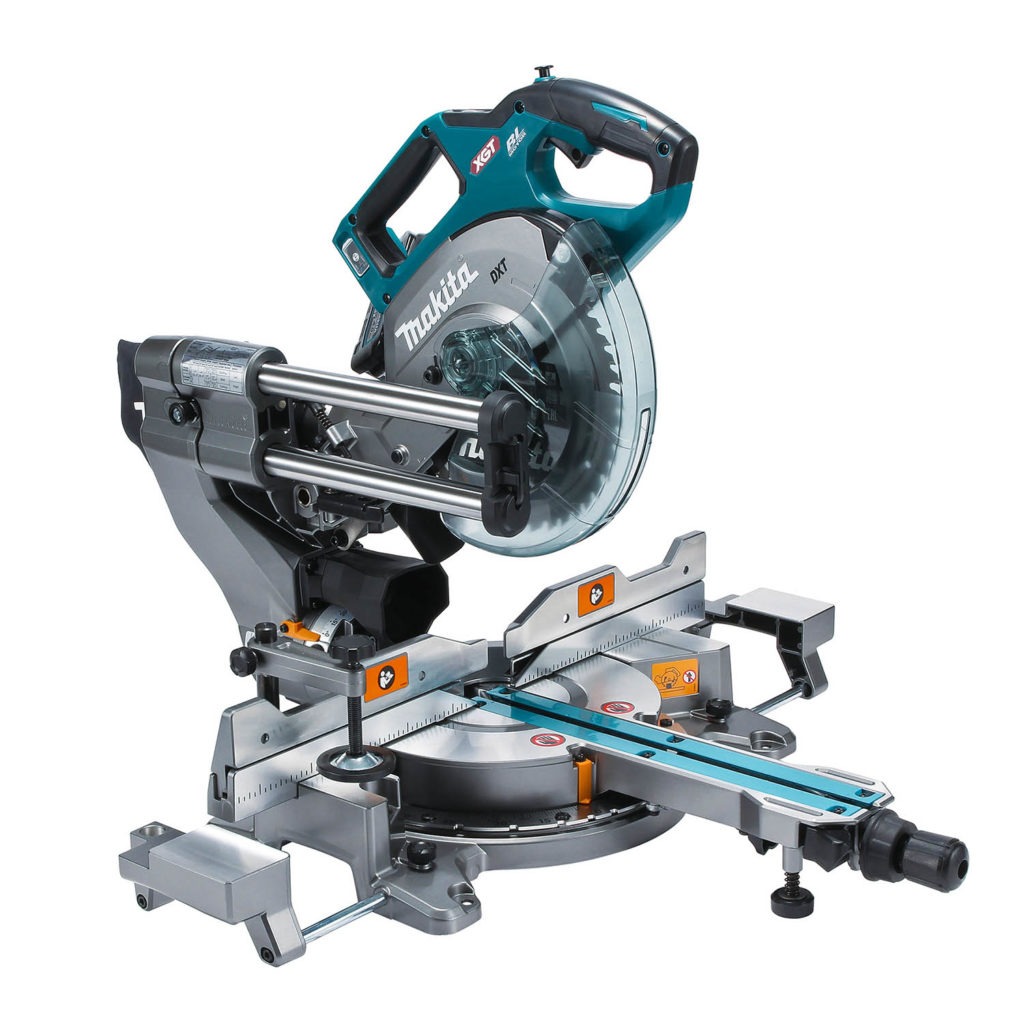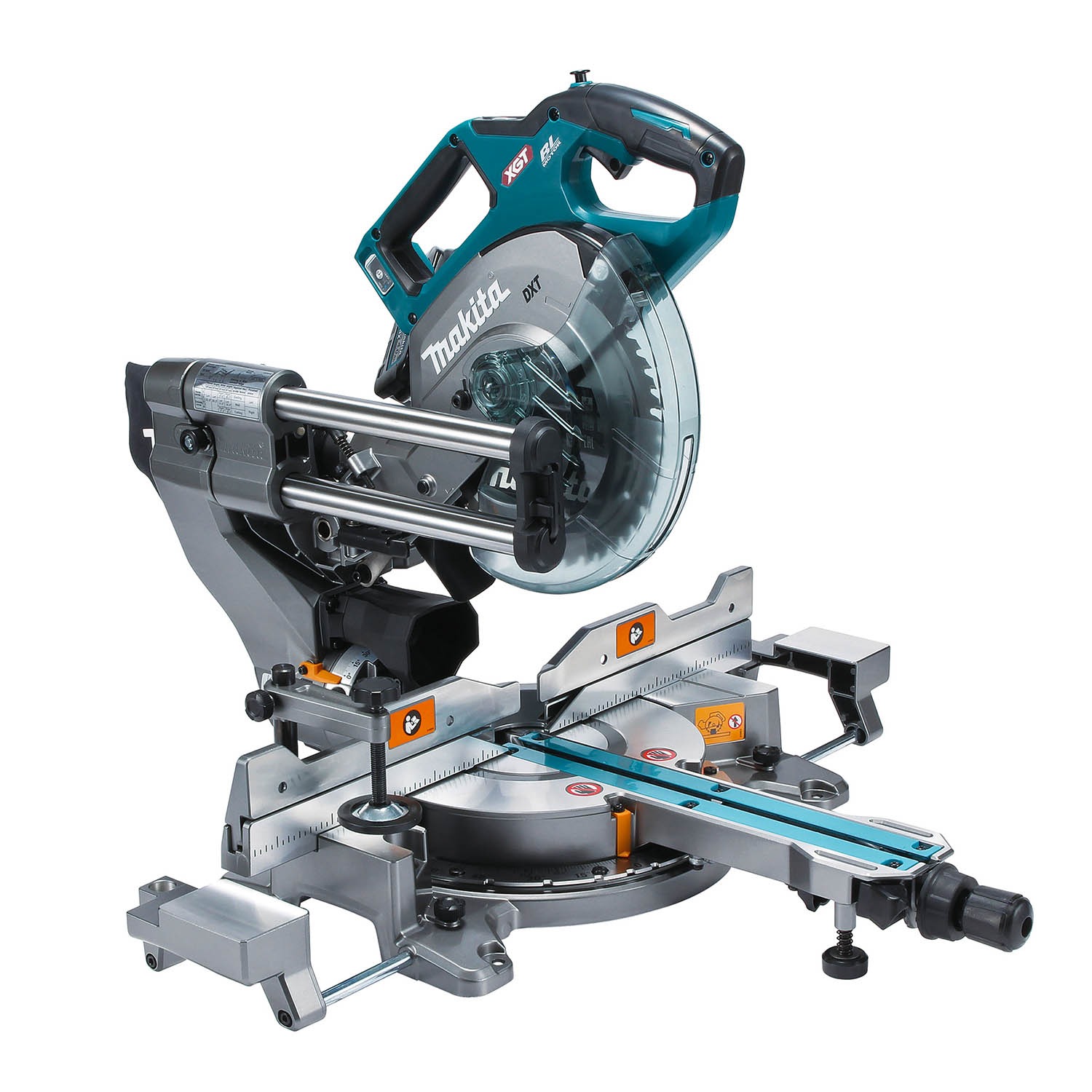 To maximise user safety and comfort, the new grinder has been engineered for low levels of vibration so it can be used safely for longer. It also benefits from the AFT system, includes an electric brake to stop the wheel quickly when the motor is switched off and an anti-restart function that prevents accidental start-up.
All three of the new additions to the XGT range also include Makita's brushless motors and Auto-Start Wireless System (AWS) functionality when fitted with an optional AWS chip.
The efficient brushless motor minimises friction and wasted energy within the machine for better performance and extended run-times. The innovative AWS function allows the tool to connect to compatible dust extractors via Bluetooth.
The wireless connection means the dust extractor can run automatically while the tool is in use, meaning simple dust management for a cleaner and healthier environment.
Kevin Brannigan, Marketing Manager at Makita UK said: "Our XGT range of 40VMax tools offers all the benefits of cordless power, such as greater flexibility and improved safety, for the highest demand tasks in the toughest environments.
The launch of these tools is the latest in a series of new XGT products introduced in recent months as we continue to invest in product development to give customers greater choice."
The HR005GZ01 Rotary Demolition Hammer, LS002GZ01 216mm Slide Compound Mitre Saw and GA038GZ07 230mm Angle Grinder are all currently available to purchase as body-only, with options that include batteries and chargers to be launched soon.
To find out more about Makita's range of high-performance XGT tools visit: www.makitauk.com.