Makita has expanded its XGT 40V Max range of cordless power tools with the launch of four new brushless angle grinders – engineered to deliver the power needed for high-demand applications, with the added flexibility and improved safety of cordless. Also added to the range is the CF001GZ 40V Max 'Swing Fan', ideal for keeping cool and air circulating in all seasons.
Makita has added four new brushless angle grinders (GA022GZ, GA023GZ, GA028GZ and GA029Z) to its XGT 40V Max line up. Launched in June 2020, XGT 40V Max is the highest power cordless solution from Makita – offering the high output, durability and fast charge times needed for high-demand applications.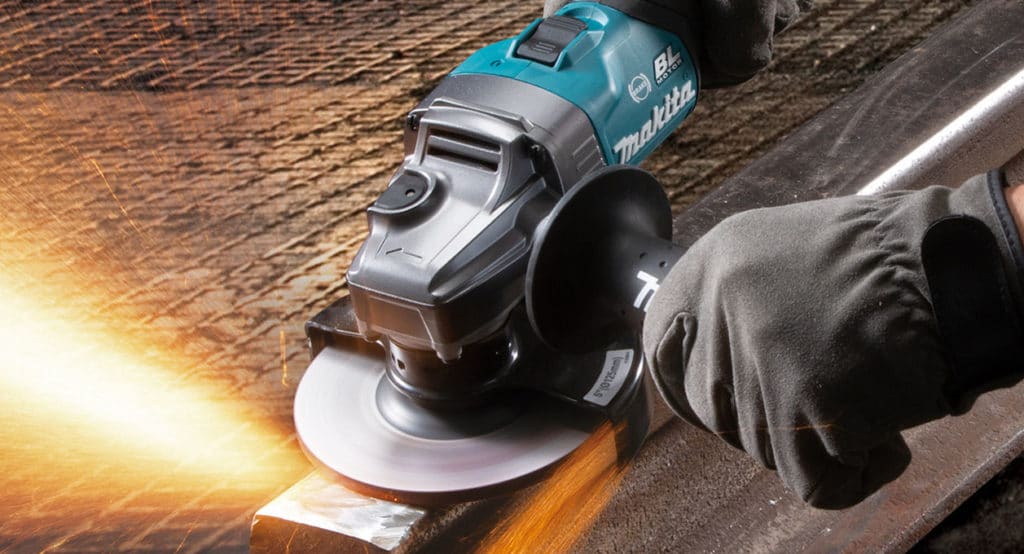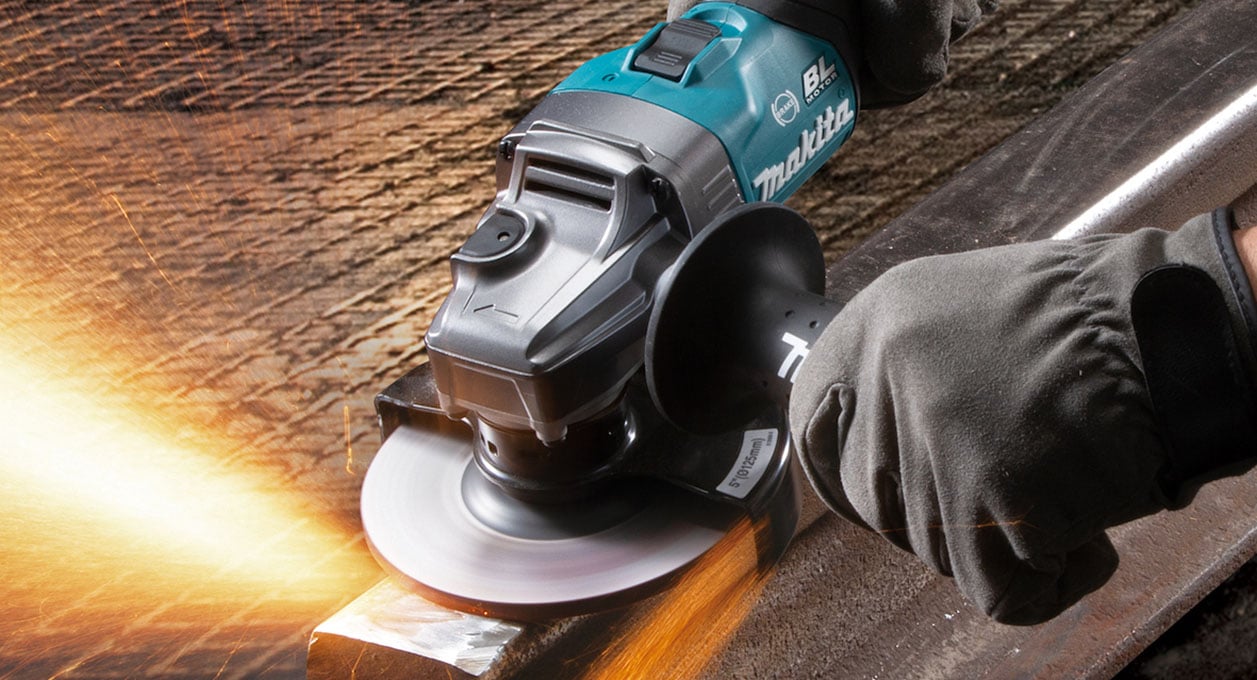 To maximise on-site productivity, the GA022GZ, GA023GZ, GA028GZ and GA029Z have been designed to withstand frequent heavy-duty cutting and grinding. Each model delivers a no load speed of 3,000-8,500rpm and features a variable speed dial, enabling operators to easily control and adjust the speed of the machine, depending on the application.
The machines are available with a slide switch (GA022GZ and GA023GZ) or paddle switch (GA028GZ and GA029Z) depending on preference and the GA022GZ and GA028GZ have a wheel diameter of 115mm and the GA023GZ and GA029Z both have a 125mm wheel diameter.
The GA022GZ, GA023GZ, GA028GZ and GA029Z also include Makita's Auto-start Wireless System (AWS), which connects the machine to a compatible dust extractor via Bluetooth. This improves user safety and ensures that when the tool is in use, the extractor is automatically turned on – and when the tool is powered off, the extractor automatically stops.
With safety in mind, the machines feature Makita's Active Feedback Sensing Technology (AFT), which shuts down the tool to protect the user if the rotation speed suddenly slows down and the Anti–Restart function prevents accidental start-up.
Kevin Brannigan, Marketing Manager at Makita said: "The XGT 40V Max range of tools is the most powerful cordless solution from Makita to date, providing users with the power needed for high-demand applications across a variety of sectors. For improved efficiency, XGT machines all benefit from Makita's brushless motor and optimised charging process – keeping operators working for longer, disruption-free."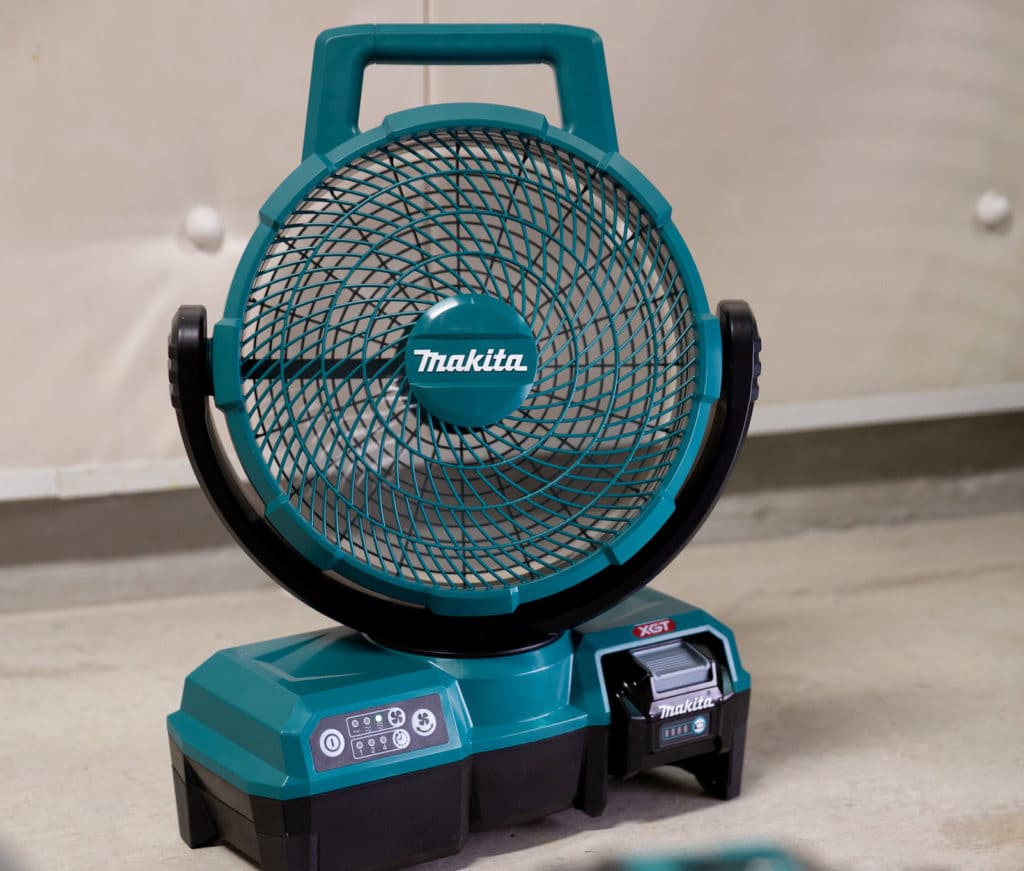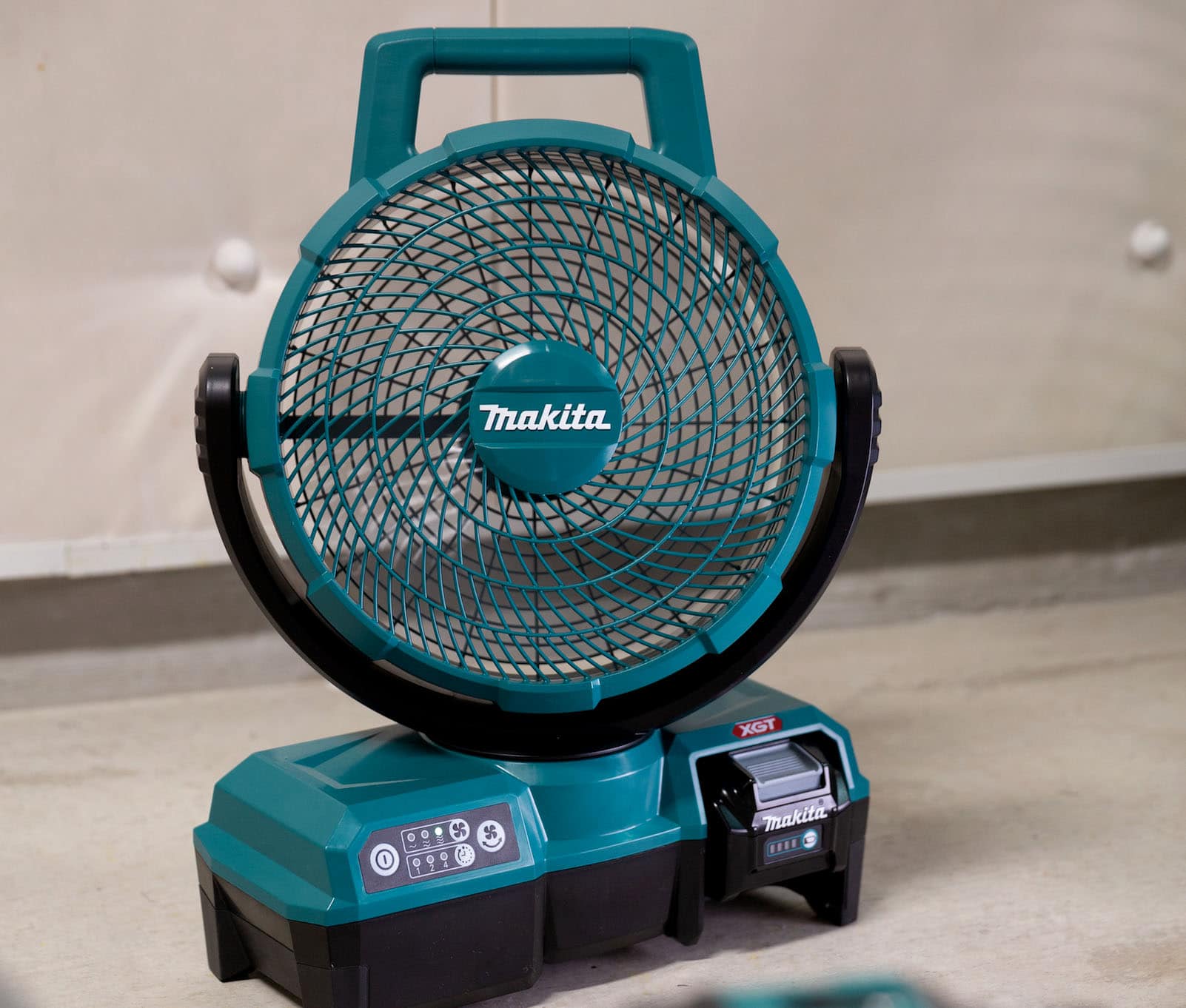 To make working on site more comfortable, Maita has also added is the cordless, portable CF001GZ 40V Max Swing Fan to its XGT range. The ultra-quiet fan has three wind speed settings (high, medium and low) and delivers a maximum air speed of 120m/min – 190m/min, depending on the setting chosen. The fan can run for up to 730 minutes when using a 2.5Ah battery without oscillation, or 655minutes using a 2.5Ah batteries with oscillation.
The CF001GZ weighs just 3.0kg and has been designed with a large carrying handle for easy handling. The front cover of the fan can be easily removed, allowing for quick and convenient cleaning.
For more information on Makita's new range of XGT power tools, please visit: www.makitauk.com.
More from Makita on Skill Builder.