Makita has launched a new, lightweight folding mitre saw stand, making it easier than ever to quickly and accurately complete a range of cuttings tasks.
The portable WST07 mitre saw stand has been designed with ease of use and operator productivity in mind. Unlike previous models, the WST07 includes tool-less adjustable mitre saw bracket levers, so operators can effortlessly install, adjust and remove the saw from the stand. The sliding rail design also makes it easy to position the mitre saw at the desired angle.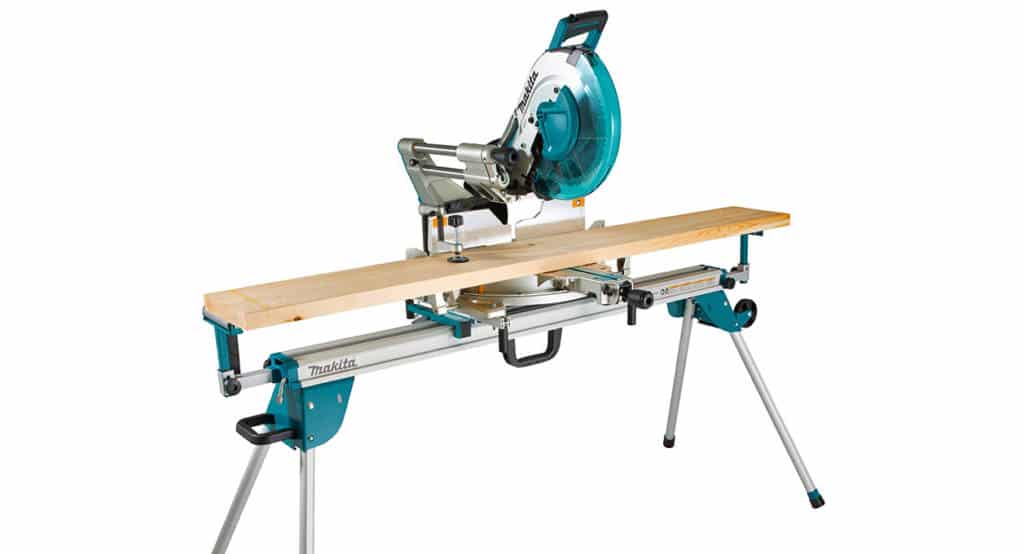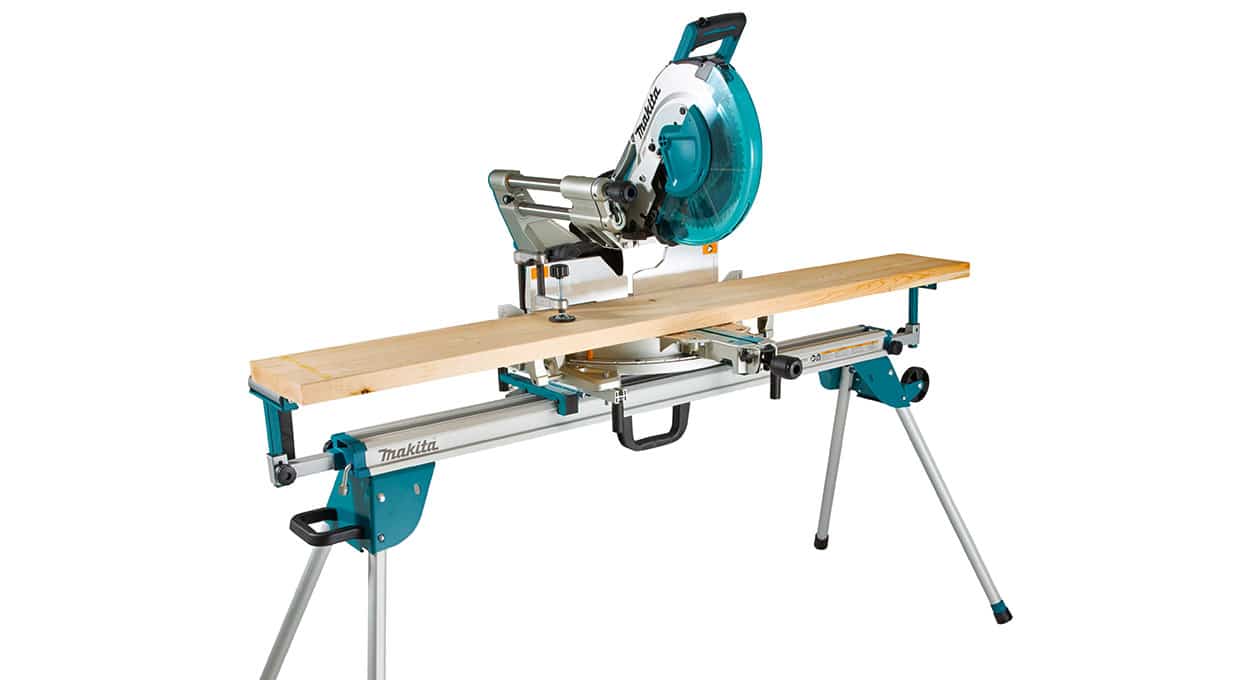 With a maximum extension length of 3,830mm and adjustable extension arms (both left and right), the WST07 can be easily altered for each individual task and can support up to 225kg in weight for cutting efficiency. The WST07 also includes an adjustable levelling foot, to prevent the saw stand from wobbling when working on uneven floor surfaces.
The WST07 is easy to manoeuvre around site and transport between jobs. Weighing just 18kg, the inclusion of castors allows operators to effortlessly move the saw stand, even when a mitre saw is mounted. The stand has also been designed for ease of transportation between jobs with two convenient single-handed carry handles (one pre-fixed) for maximum carrying comfort. The WST07's compact design (it has a minimum length of just 1,765mm) and folding legs means that it can be easily loaded onto the bed of a standard 1,800mm wide pickup truck.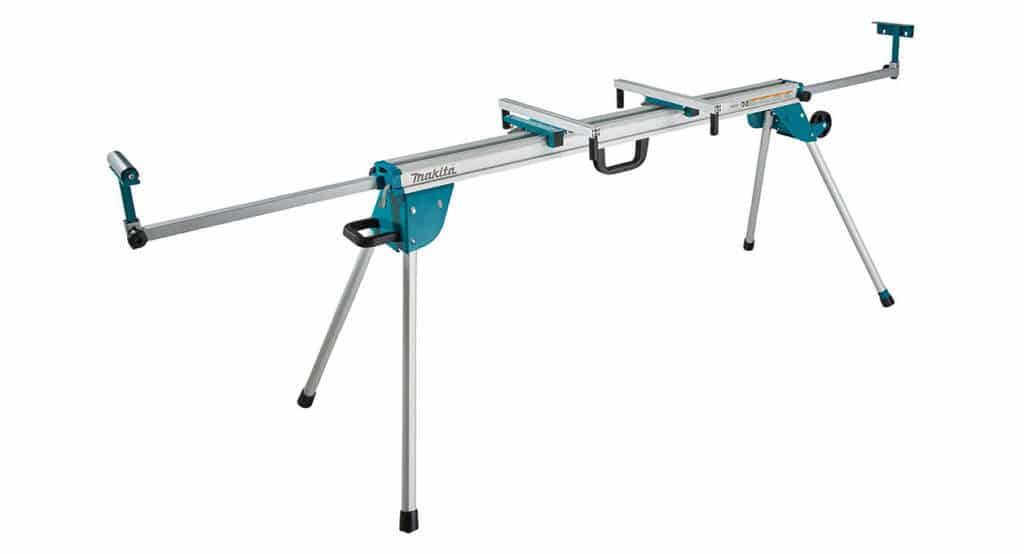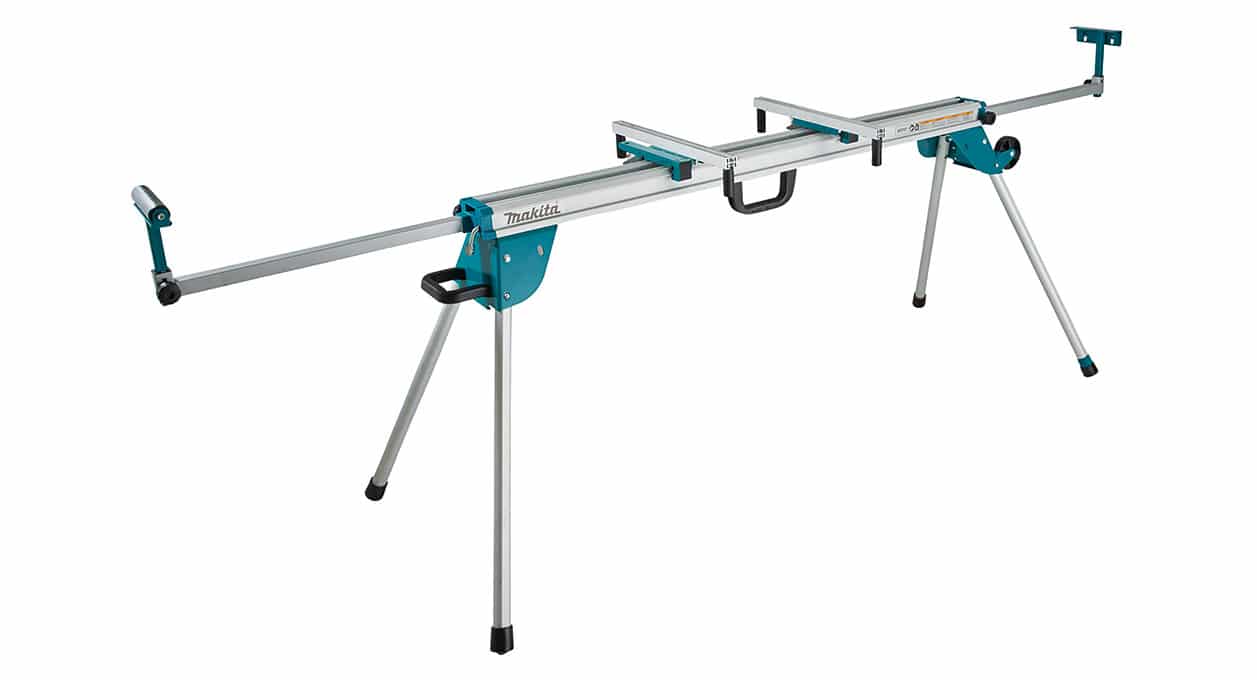 For increased flexibility, the WST07 is compatible with a wide range of Makita products, including slide compound saws, mitre saws, cordless slide compound saws and cordless mitre saws.
Kevin Brannigan, Marketing Manager at Makita said: "We are delighted to add the WST07 Mitre Saw to our ever-growing accessory portfolio. This fantastic stand provides workers with a valuable tool for easier material cutting. The lightweight and compact design of the WST07 means that users can quickly put up and take down the saw stand with minimum disruption – even with the tool still mounted."
For more information on the WST07 please visit: https://www.makitauk.com/weblog/mitre-saw-stand-wst07.
To find out more about Makita and its wide range of power tools and accessories visit: www.makitauk.com.