A forward-thinking industry survey has revealed a lack of comfort as the main obstacle putting workers off wearing their safety helmets more regularly, and, somewhat worryingly, almost half of those surveyed said that they never or rarely wear a hard hat.
Run by MSA Safety in conjunction with Skill Builder (a resource for the building industry promoting knowledge, news, and expertise), the extensive survey explored what puts workers off wearing safety helmets and what people consider to be the most important features of hard hat design.
The survey, which focused on the wearing of hard hats in general rather than any individual brand, received hundreds of responses from workers in the UK, including carpenters, builders, electricians, roofers, civil engineers, and tree surgeons – working on projects covering residential housing, infrastructure, heavy construction, and specialised industrial (amongst others).
When asked what puts them off wearing a hard hat, 26% of respondents cited comfort as the main reason, while 18% went as far as to say that hard hats stopped them from doing their job properly. 10% said that hard hats made them feel too hot, and 6% said they felt hard hats generally didn't fit properly.
It's no surprise, therefore, that the number of workers that don't ever (19%) or rarely (27%) wear hard hats was high. Only 17% said that they wear hard hats most of the time; 10% said that they wear them often.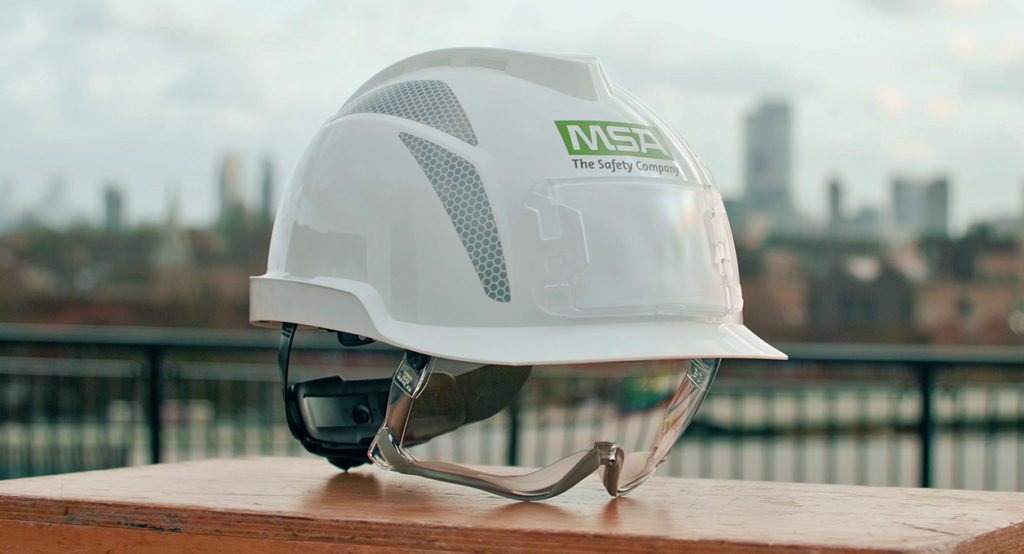 Roger Bisby, well known and respected throughout the UK building and construction industry for his expertise and work on his Skill Builder channel, commented: "I've been in the building trade for a long time and heard these reasons for not wearing a hard hat – comfort, poor fit etc. – many, many times. Yes, all workers have a responsibility to look after themselves, but hard hat manufacturers also owe it to workers to provide a hard hat that they'll be happy to wear for up to eight hours a day, five days a week. It's heartening to see MSA not only manufacture more functional, comfortable hard hats, but encouraging others to follow suit."
Mackenzie Peters, MSA Safety's Global Product Manager, HEFH, continued: "To a large extent, unfortunately, these figures aren't surprising. It's a sad fact that many workers are not wearing essential hard hats because they're uncomfortable, bulky and ill-fitting. All of which hinders a worker's ability to do their job properly and contributes to them spending more time worrying about their hard hat than the job at hand, which is dangerous in its own right.
"It's our responsibility, as an industry, to buck this trend. Yes, of course, hard hats need to be safe, but the safest hard hat is one a worker will actually want to wear. That's why comfort and a good fit should be integral to any quality hard hat."
Anecdotal feedback from respondents was insightful and broadly backed up the statistics outlined above. A selection of some of the feedback below:
"People need a hat to be proud of"
"They could be made to be more fitting, more comfortable, lighter, better ventilated"
"They could be more stylish!"
"Better fitting so that they don't fall off your head when bending over or looking up"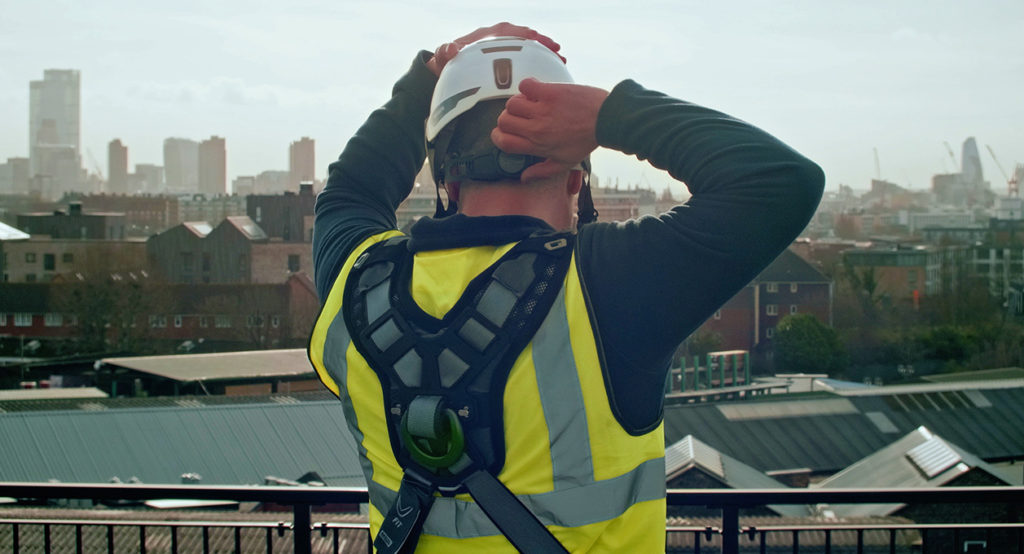 Mackenzie addressed this feedback: "Providing workers with helmets they can be proud of is so important. When management provides its workforce with high quality, comfortable hard hats with a low-profile, modern design it represents a certain level of investment into them and their wellbeing. Customising hard hats with company logos can also help to foster a sense of pride and togetherness. And crucially, the better the hard hat is and the prouder a worker is to wear it, the more likely they are to not only wear it in the first place, but to also take good care of it.
"Heads come in all shapes and sizes," concluded Mackenzie. "Workers need the ability to easily re-size hard hats to a secure fit that remains comfortable. Comfortable, well-fitted and well-ventilated (where compliant) safety helmets aren't optional, they're essential."