Roger Bisby takes a pair of  Solid Gear 80005 Polar GTX Safety Boots out on site.
If you have ever suffered from cold wet feet out on site in the winter and doubted the wisdom of your career choice then this pair of winter boots will interest you. They say there is no such thing as bad weather just bad clothing and if there is a pinnacle in  the design of  winter work boots this pair of Solid Gear Polar GTX thermally lined boots must be right up there. It is difficult to see how they can be improved. They remind me very much of snow board boots with their BOA ratchet closure system using steel wire where laces would have been. One push of the button and you can close them up notch by notch to fit snugly around your ankle and lower leg. And one pull of the centre button opens them fully so you can kick them off without touching them. The mechanism is obviously designed to allow you to remove them without having to take your gloves off and the wire won't stretch or become ice-bound in the way that laces will.
You can also slip them on and wear them like riggers if you just want to walk from the site hut to your van.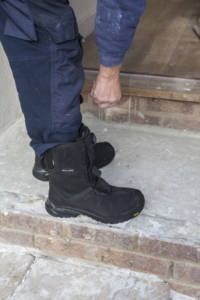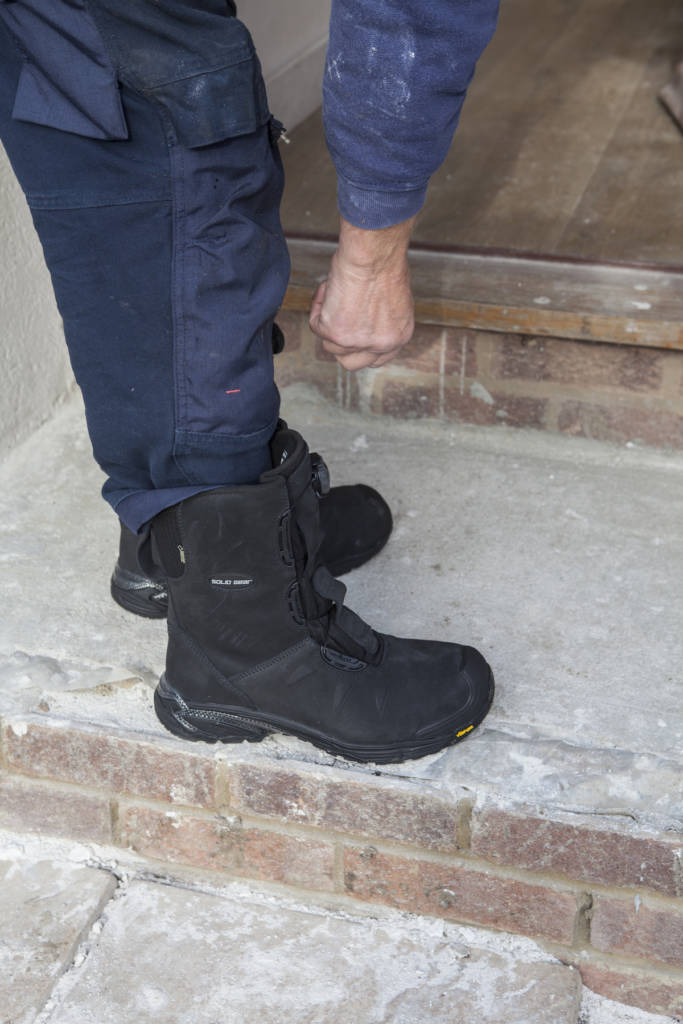 The boots have a synthetic wool lining and a thin interlayer of Gortex to keep out the wind and the wet. The outside is nubuck leather and Cordura and there is a Vibram sole, usually found in walking and mountaineering boots. This gives slip resistance in the wet and grease. Is this all a bit over-kill for a workboot? Some might think so but when you consider that your average winter hill walker or mountaineer is only out for a few hours at the weekend  the argument could be turned on its head.  The person who spends 40 hours a week out in all weathers must surely deserve a better pair of boots. The good news is that safety boots with toe protection are zero rated for VAT . There is no tax on toes.
Solid Gear 8000537 Polar GTX Safety Boot – 6403911300