With the construction sector set to play a big role in reaching the Government's net-zero targets, changes are coming in the way we approach housebuilding in the UK. Giles Bradford, Head of Sustainability at Bradfords Building Supplies, looks at why the company is championing environmental responsibility in the industry and gives an insight into its own sustainability journey …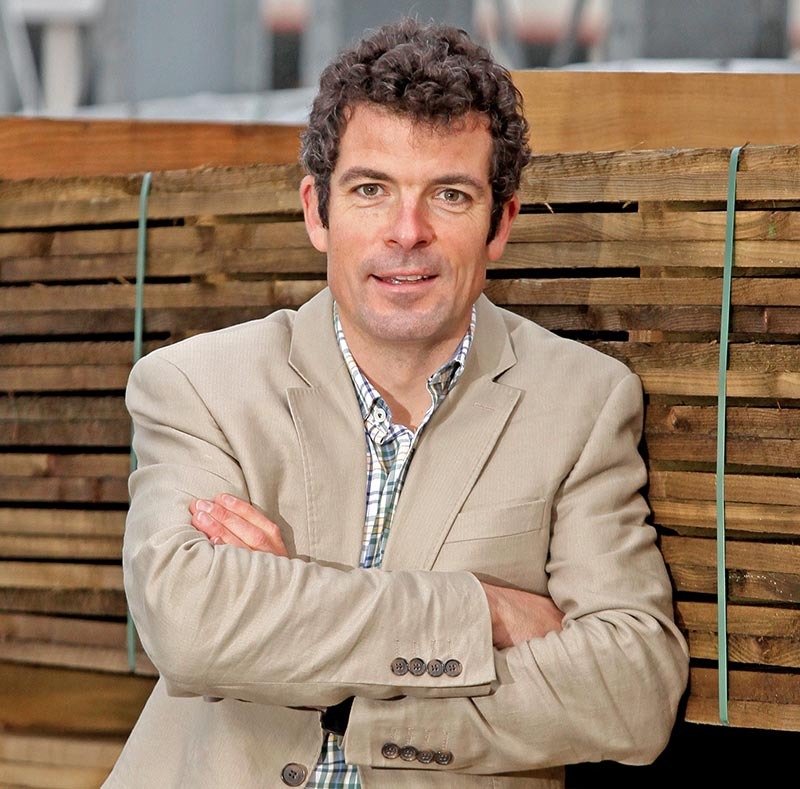 The Government's target of bringing all greenhouse gas emissions to net-zero by 2050 might still seem a long way off, but in the wake of the COP 26 Global Climate Conference being hosted in the UK next month, we can expect to see tighter regulations around homes' energy efficiency and the use of materials, products and methods of construction for housebuilding and renovation in the more immediate future.
As a family business that has served the South West's builders for more than 250 years, we know our responsibility now is to support our customers – from housing developers to self-builders and home renovators – in getting ready for these latest challenges. We need to help them understand the context, to make more environmentally responsible choices, and to make sure they meet new guidelines on sustainability and energy efficiency.
And it's not just about meeting regulations. Everybody needs be looking beyond the stick that might be wielded to ensure action is taken to instead focus on the opportunity this presents.  We are all responsible for doing our part to address climate change and the impact will be that much more effective if everyone does their bit.
A daunting task
At this stage, many of our customers are unaware of, or indeed intimidated by, the scale of the challenge we're facing and we're stepping up to help educate and inform the sector on what needs to be done, and how that can be achieved.  What materials are out there and why they should be used?   We know our customers need help in identifying which products offer the most sustainable solution without compromising on quality.  Some of these are traditional products, whilst others are new.
This means we have to keep on top of the latest sustainable solutions to hit the market, while continuing to challenge our suppliers on the environmental impact of their products and ways in which this could be reduced. For example, we can offer to help consolidate loads and reduce mileage and to return packaging, whilst also being robust in how we source.
Hand in hand with this is the ongoing task of educating our own team on these solutions and their applications so that everyone at every level of the business is able to support our customers in making sustainable choices.
Working together
A big part of our role as a champion of sustainability in the construction sector is to encourage other merchants to get on board. By sharing our own knowledge and lessons we're learning along the way, we can help them to help their own customers in making these changes.
At a higher level, we need to be a voice for the sector, representing merchants, our customers and communities when it comes to environmental responsibility – ensuring that when decisions are made by the Government, our collective opinions and issues have been considered.
Internally, we're constantly looking for innovative ways to improve our own environmental responsibility as a business.
As a Business Champion for CO2structZERO, the construction industry's zero-carbon change programme, we have committed to a framework with real targets around carbon reduction.
We've set ourselves the target of reducing our own carbon footprint from 2019 levels year on year. While we'd have liked to have achieved more, in 2020 we achieved over 15% reduction. However, to support the UK climate change agenda we know that's just the start.
We propose to continue to follow this trajectory to hit at least a 68% reduction but 2030. To do this we are looking at areas such as where our energy is sourced, the use of electric vehicles, recycling of packaging, and how we can divert more of our waste from landfill.
Education is key
While we're working on our own carbon reduction strategies, this must not divert from our efforts to support the construction community on this journey. We're currently delivering the first phase of an education and engagement programme that gives us and our suppliers the platform to help our customers embrace sustainability requirements. This includes what we hope will become the first in a series of events that aim to inform and inspire customers, leaving them feeling more confident about what lies ahead as well as where to start.
Ultimately, our customers will have to significantly adjust the way they approach both new build projects and retrofitting homes and we hope that if we can come together as an industry, we can rise to the challenge and share our knowledge and experience to help make the shift towards sustainable housebuilding as smooth as we can.