Following the unveiling of its new high-performing bagged product range, Hope Cement has developed a novel incentive scheme that rewards builders merchants and professional builders.
Accessed through the Hope Cement smartphone App, the loyalty scheme is said to be the first of its kind, using a new approach to drive traffic into merchants' stores and help to grow their business. The scheme will reward Hope Cement customers, while giving them a chance to win a Ford Transit Custom van.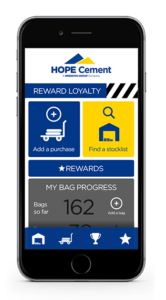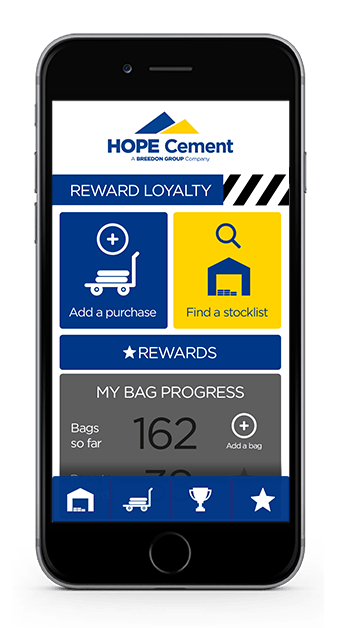 The Hope Cement App is designed for use on both Android and iPhone platforms and can be downloaded from the Google Play store or the Apple App store, free of charge.
Customers collect points every time they purchase a Hope Cement product. They take a photo of the receipt, enter the amount and product purchased and upload it through the App. Points will accrue based on product purchases, and customers can review how many points they've built up using the rewards  page.
The points can be used to claim rewards including vouchers for high street and online retailers, and in partnership with TrustFord, customers who use the App will be entered into a prize-draw to win a Ford Transit Custom van, to be drawn on April 18th.
Hope Cement's Commercial Finance Director, Tim Billingham said: "The smartphone has become an essential part of modern life and it made sense to harness its familiarity and convenience to benefit our customers.
"The App will not only benefit those purchasing our products, but will help increase footfall in builders merchants' branches. It will also include a nationwide store locator to make it as easy as possible for customers to begin to reap the many benefits that Hope Cement offers."
hopecement.com