Boiler manufacturer Baxi is giving installers the inside track on how to fit the latest intelligent heating controls.
Starting this month, the manufacturer will offer dedicated half-day Nest training courses across the UK. These will give electricians and heating engineers the opportunity to get under the skin of the Nest Learning Thermostat and learn how to install it in their customers' homes.
Baxi has been offering Nest training as part of its boiler courses for some time – and more than 2,000 professionals have completed training to date.
Installers who complete the new course will receive training to help them understand how to install and set up the thermostat, understanding how the device works alongside other Nest connected products in the home and how to hand it over to the customer. They can also sign up to the Nest Pro programme. Nest Pro installers get exclusive tools, VIP support and local customer referrals to help them grow their business.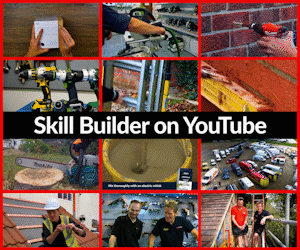 The Nest Learning Thermostat is one of the leading intelligent heating controls on the market. It learns a homeowner's routine and then adjusts the temperature accordingly. This means families never have to come home to a cold house, or leave the heating on when they go out.
Steve Owen, national training manager at Baxi, said: "At Baxi we've always been committed to providing industry leading training for customers, so we're delighted to be strengthening our offering with a dedicated Nest Pro training course.
"Nest has transformed the way we look at controls in the heating industry. It is simple to use and helps to ensure that homes are heated to the correct levels, at the right times of day. Not only will Nest Pro help boost their business, it will also help make households more efficient and save customers money.
Baxi works closely with Nest Labs to promote the use of the Nest Learning Thermostat alongside its energy-efficient boilers to help save customers money and increase energy efficiency.
The manufacturer operates 16 training centres in the UK and Ireland from Glasgow to Exeter and from Belfast to Godmanchester. Designed using feedback from its customers, Baxi training courses include hands-on sessions, insider knowledge, tips from the company's expert trainers and professional advice on products and troubleshooting.