Warehouse operations involve a lot of movement and retrieval of goods from different places. This requires a great deal of coordination and mobility of a number of workers. There are several ways you can organize your warehouse to optimize the way workers perform their duties. Designing a layout that is both smart, logical and safe naturally improves warehouse operations, boosts employee productivity and creates a secure and functional working environment for all.
Take the time to consider the specifics of your warehouse, and the organizational needs that best improve the workflow of your daily operations. A logically designed warehouse can significantly reduce the amount of time workers need to spend stocking, stacking or unloading goods and equipment.
By developing a layout that places goods and items in strategic locations, workers can process orders faster and more safely, positively affecting your company's growth. Here are some ways to redesign and improve your warehouse layout.
1. Streamline Inventory Storage and Retrieval
Warehouses are fast-paced environments where goods and items are moved and retrieved from multiple locations over the course of the day. These items can be located in different areas, high or low, and may require a variety of procedures for retrieval. This can produce a great deal of chaos which, in turn, can lead to negligence, damage or injury, especially when forklifts or other heavy equipment are involved. Instead of taking such a risk, adjust your warehouse layout to accommodate these processes as much as possible.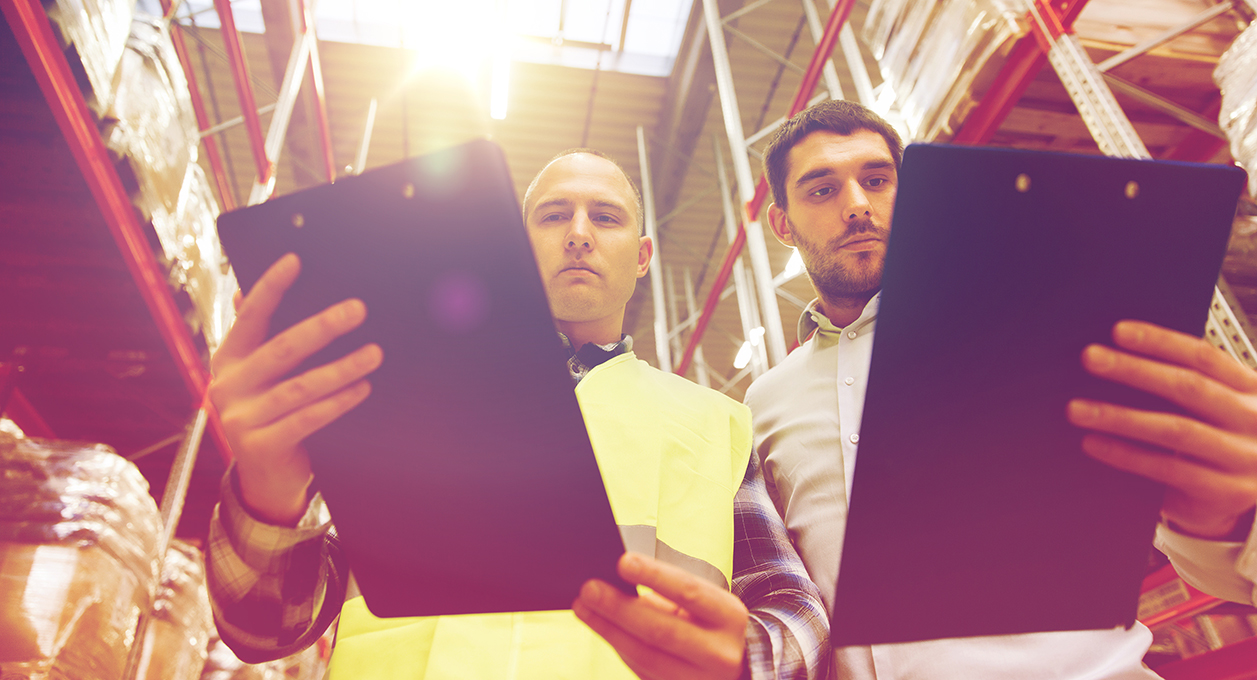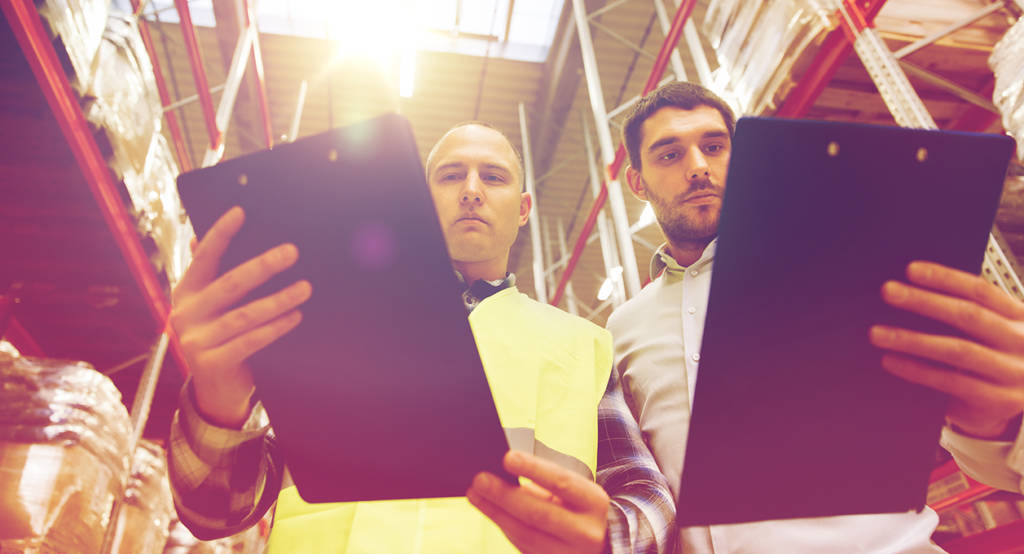 Segment your warehouse into a layout that is conducive to a more streamlined operational procedure for employees. Designate dedicated areas for different tasks that occur regularly, creating receiving, packing, shipping and lockout/tagout stations. Tasks and processes that are more labour-intensive or involve heavy machinery can also be designated for particular areas, especially if they are dangerous.
If items need a forklift or pallet jack to move, ensure there is ample room for the equipment to manoeuvre. Consider storage solutions that allow items that usually ship together to be grouped together, or new inventory items to have dedicated storage space. Use a numerical system to locate and retrieve items easily and quickly.
2. Optimize Aisle Space
While endless stacked racks of inventory may look impressive in your warehouse, it can significantly reduce efficiency for your warehouse operations. This makes getting from one end of the warehouse to the other more time-consuming and can limit access for equipment needed to retrieve and transport large items. In a long aisle, if an item is in the middle, every time it must be retrieved, an employee needs to navigate the warehouse from end-to-end to get there.
Instead of using long aisles, layout your warehouse with shorter aisles that allow easier access to each aisle. Avoid placing aisles that have a dead end, as the employee has no other way to access that area, which is not optimal. Having two-way access can help employees work more efficiently. Cross-aisles can let employees navigate from one area to another without having to cross the entire warehouse.
If you need more space, consider installing automated glide rack systems that slide against each other when not in use and slide away from each other to create aisles when a worker needs to access the inventory.
3. Maximize Vertical Space
Taking advantage of vertical space can be a great improvement, allowing you to optimize your warehouse space as much as possible. By stacking items strategically, you can place more commonly retrieved items lower, while less common items can go up high, as workers need to access them less frequently. Additionally, if certain items are large or oddly shaped, they can be stacked and stored higher up on a cantilever rack to allow more efficient packing for lower items.
Adopt a modular racking system so you can change and modify arrangements as needed. You can also consider adding a mezzanine level to make use of vertical space. In such cases, storage racks can be affixed to the bottom of the floor as well, maximizing the use of space in your warehouse.
4. Measure Travel Lines
Once storage systems have been managed for optimum item retrieval, consider measuring out the travel lines your employees and workers take for items located in different areas. Items that are ordered and retrieved often should be most accessible, placed near packaging and shipping stations. This allows workers to quickly move such items to their next location and be prepared to ship out, saving your operation time and money.
Consider travel lines for items that require heavy equipment and create separate routes for forklifts or pallet jacks to take, minimizing the chance for damage or injury. Place safety stickers in areas where this is not possible. Adapt your storage procedures accordingly, making changes and adjustments as needed. Work backwards from your packaging and shipping station to decide what items should be stored where, considering popularity, size and method of retrieval.
5. Warehouse Management Systems
While it is possible to develop good storage and retrieval operations in your warehouse manually, take advantage of warehouse management systems (WMS) to further optimize your workspace. These systems analyze your orders, shipments and inventory to make recommendations on organization and warehouse layouts.
An automated system helps plan storage locations for items that are commonly ordered closer to your sorting and shipping station, allowing you to place items ordered less in farther or higher storage locations. These systems help add insights, such as how to establish an effective replenishment strategy. Replenishment strategies must align with your picking strategy to optimize inventory and reduce delays. Leverage high-powered data solutions to go the extra step in designing a highly functional warehouse.
Final Thoughts
There are many ways to improve your warehouse layout to maximize productivity. Much of a warehouse's operation depends on a streamlined layout that employees can navigate and work in to process orders, shipments, returns and other daily operations.
Items of all sorts, shapes and sizes are loaded and unloaded from racks of various heights and finding ways to streamline the retrieval process dramatically impacts your ability to maximize output. Incorporating the above tips can help you design or redesign a warehouse that provides an optimal working environment for company productivity and employee efficiency and safety.
See our XL Joinery Factory Tour for a neat warehouse layout.