A Birmingham electrician has been ordered to carry out unpaid work in the community after his trainee fell three and a half metres through a plasterboard ceiling.
Birmingham Magistrates' Court heard that the apprentice electrician, Soheil Afrapour, spent 23 days in hospital after suffering head injuries. He was installing wiring above the false ceiling for Mr Soheil Alipour.
A Health and Safety Executive (HSE) investigation found there was no proper planning for work at height and Alipour did not fulfil his duty of care.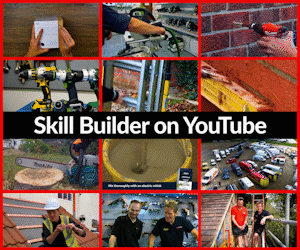 Soheil Alipour of Selly Oak, Birmingham, pleaded guilty to breaching Work at Height Regulations 9(2) 2005, was given 120 hours unpaid Community work and ordered to pay full costs of £1152.24.
HSE Inspector Gareth Langston said: "It's important that employers put the safety of their workers, especially young inexperienced apprentices, at the forefront of their plans and consider precautions when working at height. This incident could have been prevented if there was proper planning in place using boards above or scaffolding below."