Kitchen and bathroom surface specialist, Maxtop Quartz, is on the hunt for the UK's top (tea break) tosser with the launch of a new paper-toss style game, which it launched to its 7,000 plus social community on the 3rd April.
Created with installers in mind and designed to be played on a smartphone, tablet or computer during a tea or lunch break, players have just 60 seconds to get as many tea bags as possible into the three mugs presented. Bonus points are available for anyone who manages to get the tea bag into the Maxtop branded mug.
Stephen Moss, managing director of Maxtop Quartz Ltd, said: "Fitting out a kitchen or bathroom can be a long and tiring job and one that requires regular breaks, so we really wanted to develop a fun and engaging game that can be enjoyed by all in these precious moments."
To celebrate the launch of the game, the company is offering an £80 Amazon voucher and Maxtop merchandise to April's top scorer, with monthly prizes up for grabs for the remainder of the year.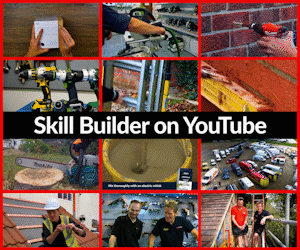 Stephen added: "With just 60 seconds on the clock, the game is quite a challenge and will be sure to bring out the competitive nature in even the most laid-back of characters!"
The game features Maxtop's Black Onyx Sparkle surface which boasts a patented interior honeycomb structure, offering the aesthetic benefits of a solid stone surface, with the advantage of a deeper 40mm profile.
The worktops, which are available in a further nine finishes, also benefit from engineered enhancements, delivering a lightweight product which is both stronger than traditional stone and easier to install.
Stephen concluded: "We are certain the game will be enjoyed by our social community and encourage anyone with a spare minute or two to have a go!"
Play tea break tossers now to see if you'll be crowned the UK's top tosser and stay up to date with the leader board by following Maxtop on Twitter and liking it on Facebook.