By Mackenzie Peters, Global Product Group Manager, HEFH at MSA Safety
About MSA Safety
MSA Safety is a global designer, manufacturer and supplier of industry-leading safety products, including its iconic V-Gard® head protection range used by millions of workers in the toughest environments the world over.
Our head and the brilliantly complex brain it protects are integral to everything we do – at home and at work. 100,000 miles of blood vessels and 100 billion neurons enable our brains to breathe, think, dream, retain memories, and make 35,000 decisions each and every day. That's 2,000 decisions per hour. One every two seconds. It's therefore only right that our heads are given the very best possible protection, especially when working in potentially hazardous environments.
Safety above all else
It's hard to think of workers without hard hats, but they haven't always been as ubiquitous as they are today. Before Joseph Strauss insisted on them being worn during the construction of the Golden Gate Bridge, they were largely optional, and workers died at a rate of one per every million dollars spent on construction in the US (according to goldengatebridge.org). Thankfully, due to improved technologies and the introduction of extensive standards, like Directive 89/686/EEC introduced in 1989, and later Regulation (EU) 2016/425, hard hats are much more sophisticated and largely mandatory across the UK.
The fact remains, however, that even on a well-run, modern-day site, head injuries can still happen. In the UK, according to RIDDOR statistics (published on 30 October by the Health and Safety Executive), being struck on the head by moving, flying or falling objects accounted for 13 per cent of worker deaths from 2014-19, and 10 per cent of all non-fatal injuries in 2019.
In 2017 Eurostat (Directorate-General of the European Commission, providing statistical information to institutions of the European Union) reported that head injuries accounted for over 22% of all fatal accidents and 6.5% of non-fatal injuries at work across the EU's 28 member states.
The statistics are sobering, which is why helping to protect heads and save lives is, and always will be, the most important purpose of a hard hat. That goes without saying. But we at MSA believe that a hard hat is much more than its hard-outer shell. Its job shouldn't stop at safety. There are a whole host of other associated benefits great head protection can offer: comfort, confidence, happiness, productivity and efficiency. All contribute to safety in their own way, but collectively they also help to unlock your workforces' potential and improve business results.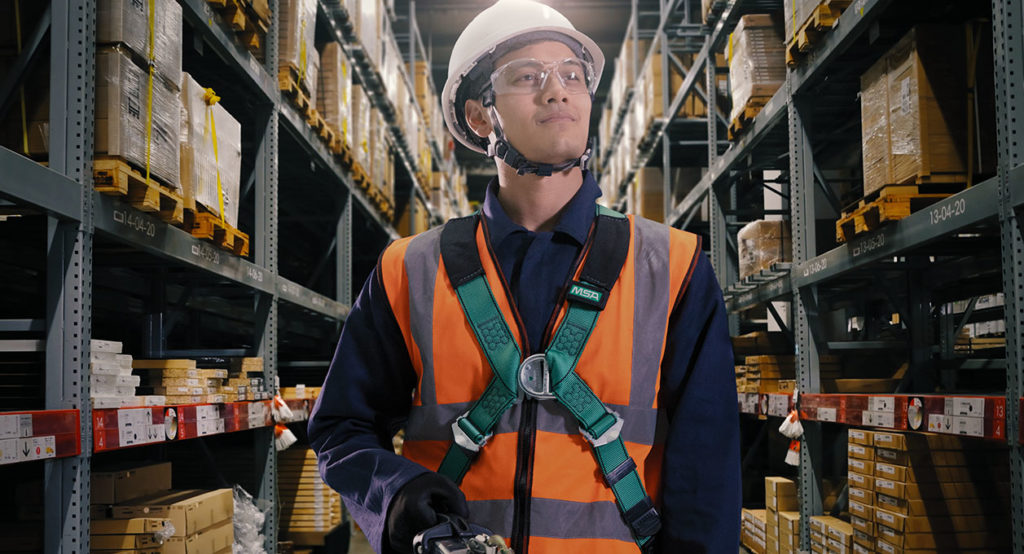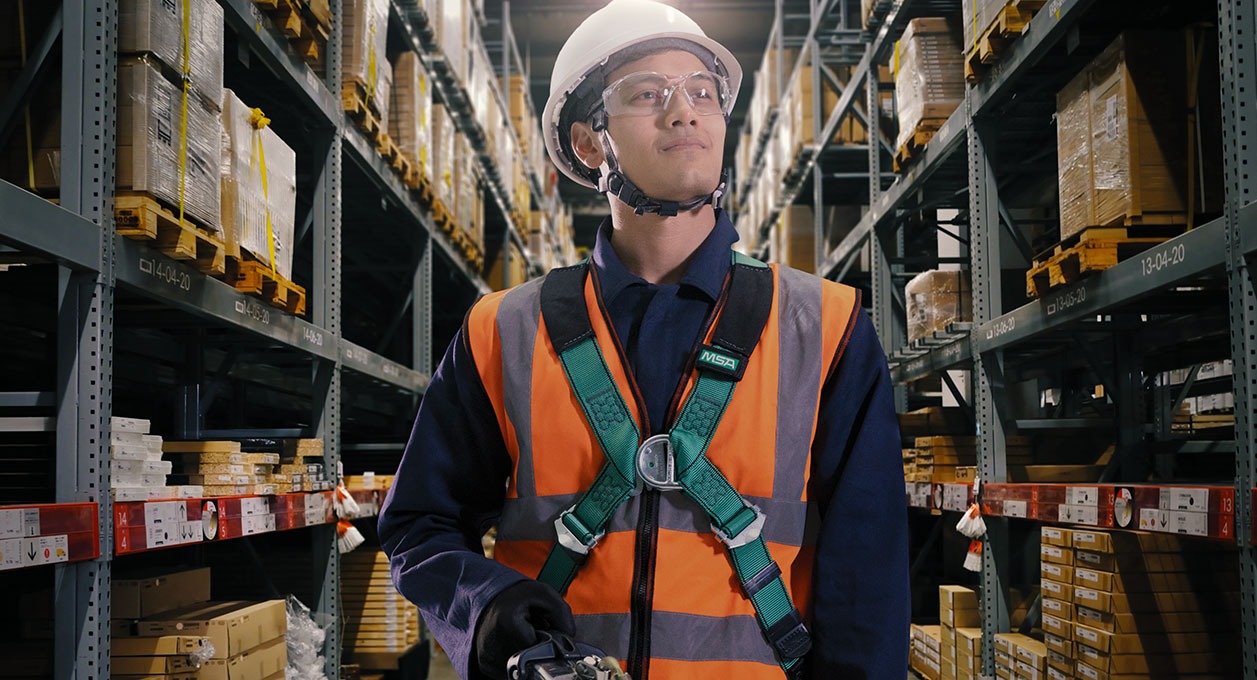 Greater comfort
You wouldn't buy a pair of shoes that didn't quite fit. Why? Because they would pinch your feet and hurt, perhaps hamper the way you walk, and likely make you a little miserable. The hard hat a worker wears on-site for upwards of seven or eight hours a day is no different.
Work in potentially hazardous environments can be demanding enough for without having to worry about head protection. But if the hard hat workers are wearing is ill-fitting, bulky, heavy, or poorly balanced, then they'll probably do just that – worry. Or worse, they won't wear it. A worker wearing a comfortable hard hat – one that's balanced, fits properly, and works well with accessories – is free to concentrate on the job at hand and crucially, more likely to keep it on all day. This can be the difference between life and death.
From a business perspective, comfortable heads also contribute to a workforce's general happiness and wellbeing, thus unlocking all sorts of benefits for workers and importantly, the business. Not least improved safety and minimised risk – both of which can help to mitigate financial liability.
Increased confidence, improved happiness, boosted productivity
When it comes to the head, there's no tool more important or valuable. It's only right that it gets the best treatment: a compliant and comfortable hard hat that helps workers concentrate on the job at hand and work efficiently.
Work on-site – whether it be a building site or oil rig – comes with associated hazards and requires both physical exertion and mental aptitude, which is why hard hats need to be adapted to the workers' task, his or her working environment, fit comfortably, work seamlessly, and provide the highest level of safety. If it doesn't, it can impact workers' confidence. Having confidence in your safety instils confidence in your work and a more confident worker typically makes for a happier, more productive worker. Forbes even suggests that a happier worker can be up to 20 per cent more productive.
Lots of things can contribute to a worker's happiness on-site, of course. But just like those shoes that don't quite fit, an uncomfortable hard hat can bring the mood of your workforce down. Demonstrate investment in the wellbeing of your workforce with quality, comfortable hard hats that allow workers to focus on completing the job at hand as safely and efficiently as possible.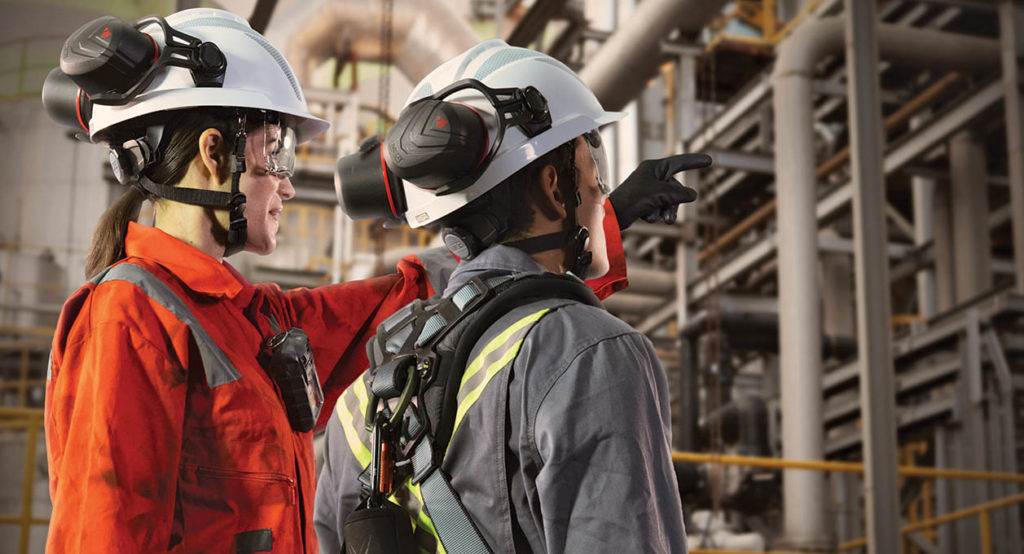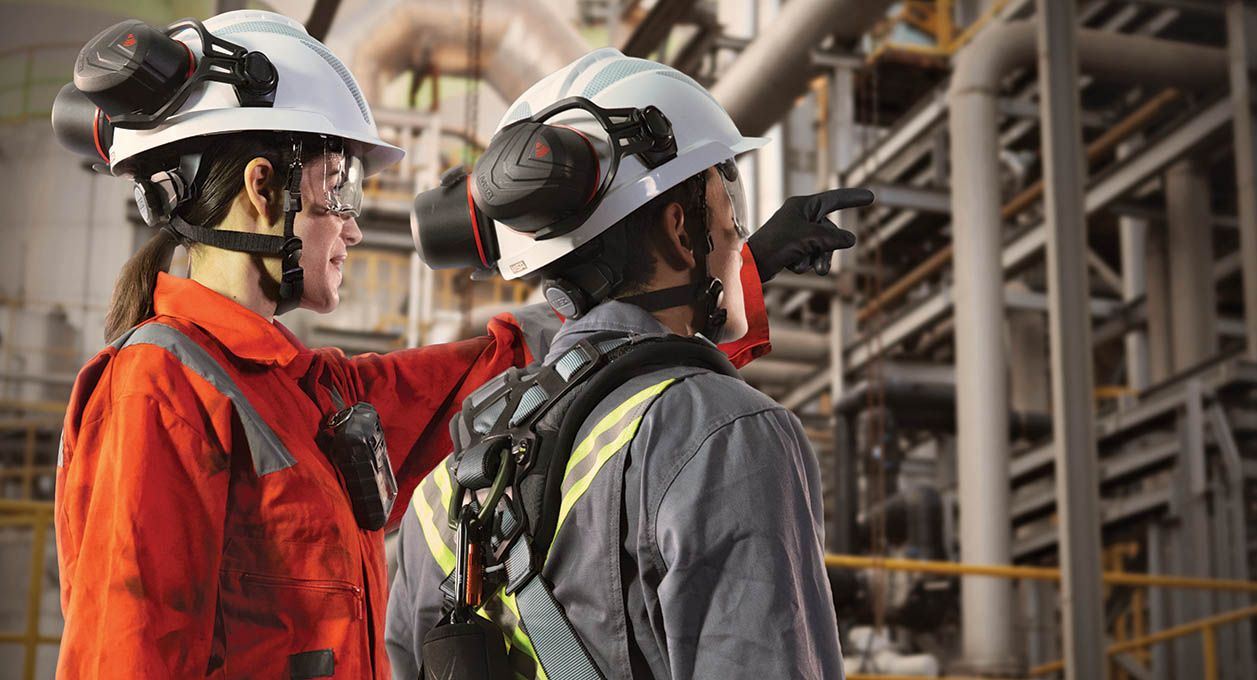 Maximise efficiency
Delivering projects on time and in budget is a constant challenge and dependent on many different factors. It's why, understandably, safety and project managers (and the like) are constantly on the lookout for anything that can make their business and/or project run more efficiently.
Well, what if the hard hats your workers wear could help? Wouldn't you grab it with both hands? If efficiency is a direct consequence of improved productivity and happier workers make for more productive workforces, why wouldn't you look after workers' most valuable asset – their heads?
What's more, add your logo to the hard hats and you'll foster a greater sense of teamwork and pride. Your team will be proud to wear their hard hats and more likely to take better care of them, which means you won't have to replace them as frequently. On top of that, putting your company logo on your hard hat will increase your company visibility and brand awareness.
Protect your greatest asset
"What can I say, I'm here. I'm eternally grateful that my V-Gard® hard hat has saved my life."
Those are the words from a worker to Gary Bendoris, MSA UK Industry Sales Manager, after a hammer fell from 25m on top of his head while performing maintenance works during an OGP site shutdown. Fortunately, he was protected by his hard hat.
This example illustrates the case in point. There's much more to a great hard hat than its hard-outer shell. It's much more than just a hard hat. It's a lifesaver. It's a crucial cog in your operation. It's an enabler of greater wellbeing, increased productivity and improved efficiency. It helps to instil greater confidence and improve your workers' contentedness. And all-importantly, it's what helps to protect their greatest asset and most valuable tool – the head. Make sure it's looked after.
Head for safety today at www.msasafety.com/head-protection