In this video Roger Bisby discusses the benefits of investing in decent kneepads.
Roger outlines some of the latest technology used in knee protection, including a knee pad from Snickers which incorporates D30, a shock-absorbing substance which has improved impact protection for motorcyclists and sportspeople.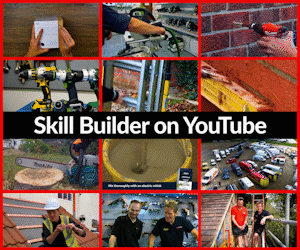 D3O materials in their raw state flow freely when moved slowly, but on shock, lock together to absorb and disperse energy, before instantly returning to their flexible state. This reaction is counter intuitive. The greater the force of the impact, the more the molecules lock together and the greater the protection.
For more information on Snickers' range of kneepads: