Tried, tested and certified Kneeguard™ solutions for safety and well-being.
The long-term effects of working on your knees can cause a lifetime of discomfort and restricted movement.
Even the most innocuous bumps to the knees can result in reduced working efficiency and time off work.
Snickers Workwear's Kneegguard™ PRO system is the market-leading solution to those problems.
It's a fully certified, trademarked PPE system for knee protection against kneeling injuries and everyday knocks at work.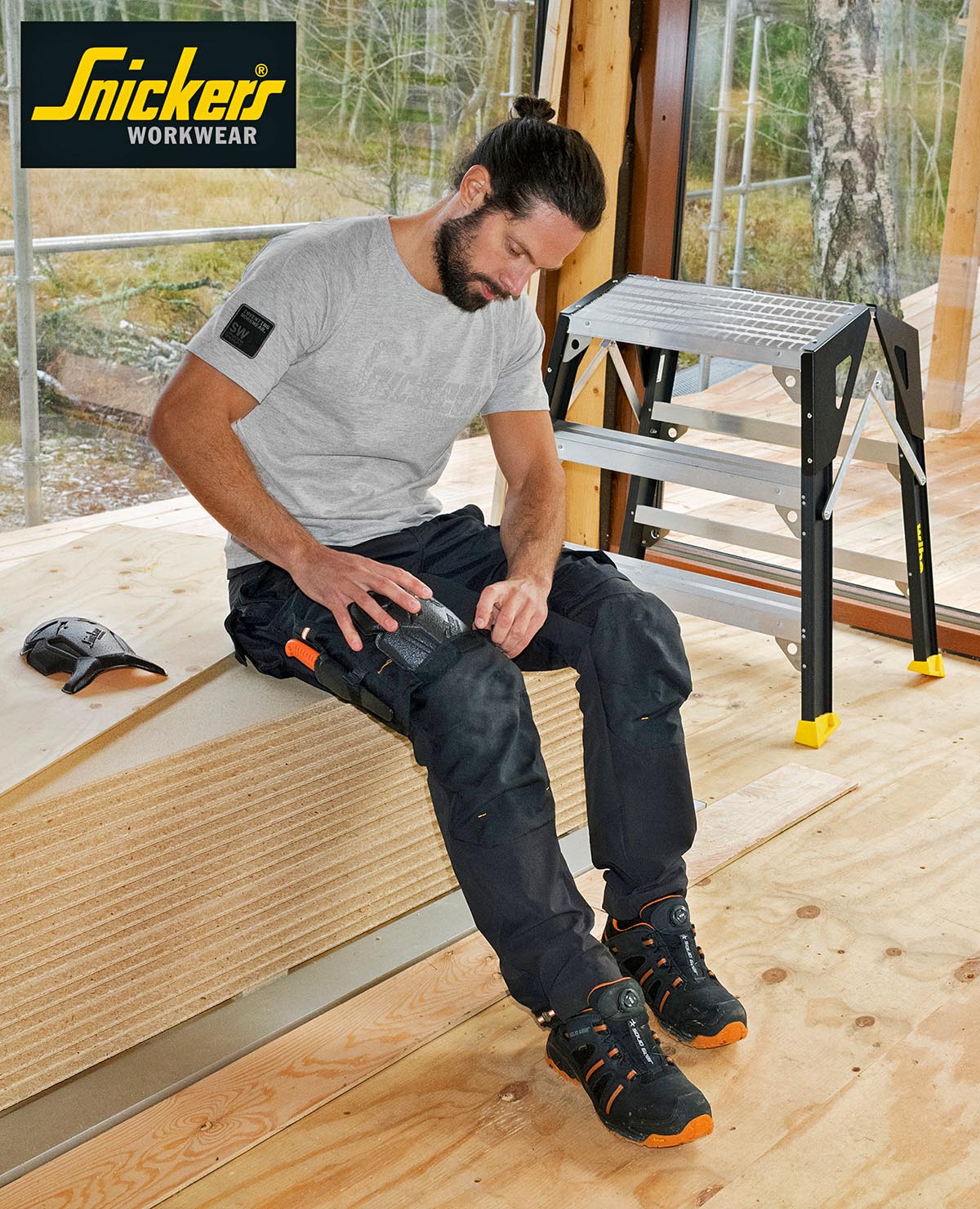 The combination of highly effective Kneepads and the Kneeguard™ PRO positioning system in Snickers Workwear trousers is a crucial combination for reliable knee protection.
Snickers Workwear also supplies different types of Kneepads to fit different types of trousers which suit different jobs on site.
Such as the unique D30® Ergo kneepads which are made of a unique material that moulds around your knee to provide enhanced impact protection.
They're great for tradesmen and women who spend a lot of time working on their knees and want to ensure maximum long-term protection and wellbeing.