There are many advantages to using solar power. Harvested from the sun's rays, solar energy helps both consumers and businesses. This form of renewable energy can reduce your energy costs, lower your dependency on fossil fuels, and much more.
It's easy to see that going solar presents many benefits. With all of that said, how is the solar market doing in 2021? Here's a closer look at how trends impact the future of the solar energy industry.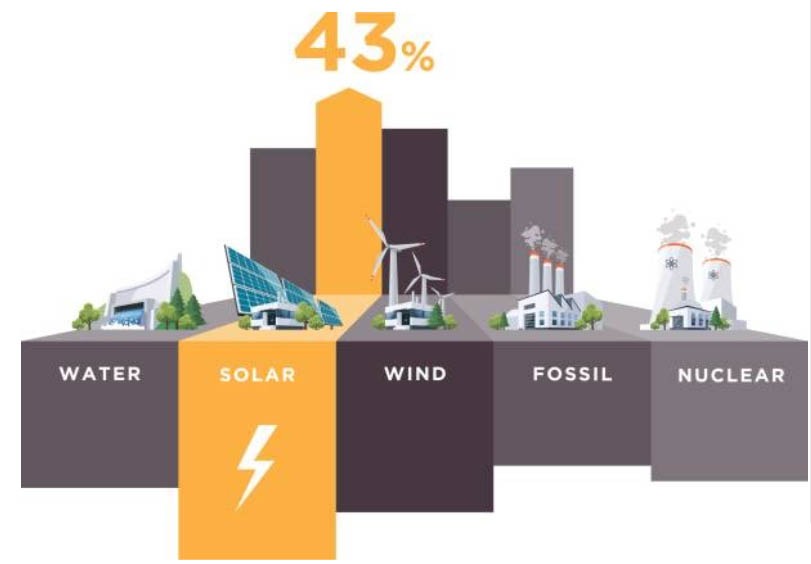 Growth of Solar Firms
You can see how fast the solar industry is growing by looking at the many companies in this field. This growth came through the Department of Energy awarding special funding to solar companies. The first company to receive this funding was First Solar, a fast-growing solar manufacturer that acquired a loan for $1.9 billion.
First Solar is far from the only company succeeding in this fast-growing field. Many other large solar manufacturers continue to bring solar power to the world.
The Top US Solar Firms
It's now time to learn about some of the largest companies leading the solar energy industry. The leader in this industry remains First Solar. With a market cap of $7.4 billion and revenue of $3.1 billion, First Solar has a bright future in the solar industry.
The second-largest solar firm in the United States is SunPower Corp. Based out of San Jose, California, SunPower Corp designs and manufactures solar systems. This company posted revenue of $1.9 billion in 2020.
NextEra Energy is another renewable energy company that's making lots of waves. While not strictly a solar company (they also provide wind energy), NextEra Energy recently toppled ExxonMobile as America's most valuable energy provider. It's unknown if NextEra Energy will hold on to this top spot, but it's encouraging news to renewable energy supporters.
Another company that deserves mentioning is a business that's arguably more well-known: Tesla. While many people connect Tesla with Elon Musk and electric cars, this company also installs residential solar panels.
Solar Industry Growth Expectations – 2021
It's understandable to wonder if or by how much the solar industry will grow in 2021. Fortunately, things look good for this industry in the near future. In 2020, both China and the United States broke records for solar installations. During the first half of 2020, Europe generated 40% of its power from renewable energy.
As the adoption of solar energy continues growing, 2021 looks to be a great year for renewable energy. The Solar Energy Industries Association reports that solar capacity will double and surpass 100GW in 2021.
Top Solar Industry Stats
You can also learn a lot about the solar industry by looking at a few solar energy statistics. Here are a few of the most interesting statistics showcasing the popularity of solar energy.
Solar energy accounts for 1.6% of all electricity generated in the United States.
America's solar energy industry provides jobs to over 242,000 people.
When polled, 89% of people in the United States supported more solar farms.
Community solar looks to grow 20-30 times by the year 2030.
Currently, 12 states in America are working to make solar energy easily available for low-income families.
Solar Energy Trends – 2021
So far, you've learned many interesting statistics about the solar industry. With that in mind, you'll now learn more about the biggest solar energy trends to watch out for in 2021.
One of the most popular trends in 2021 is solar roof tiles. These items function the same way as solar panels. But they're much smaller, essentially the size of a shingle. Solar shingles are attractive options for homeowners or property managers that want solar energy without traditionally bulky solar panels.
You likely remember the automobile industry changing with the invention and popularity of electric vehicles. These vehicles operate partially or fully on electricity, reducing the need for fuel from gasoline. With that in mind, it appears that solar energy will soon be powering lots of automobiles. Research shows that the solar vehicle industry will be worth $329 million by 2023
In recent years, the world has experienced dangerous weather. Two notable examples of this took place in the United States. There were the 2019 wildfires that took over large parts of California. Recently, the southern state of Texas experienced week-long power outages from harsh winter weather.
To solve weather-related power outages, companies are utilizing stored solar energy to provide power during times when electrical grids go out. Solar storage works by having large modules collect energy. This energy is then collected and distributed in the event of a power outage.
As you can see, there's a lot to get excited about regarding the future of solar energy. If you'd like to experience everything this type of renewable energy has to offer, consider going solar.