MSA Safety, industry-leading designer, manufacturer and distributor of safety products the world over, has launched its V-Gard® H1 Safety Helmet.
Best Seller
Having sold well over 100 million helmets since its introduction, the V-Gard® range is a brand recognised and revered the world over. Available now in three stylish and low-profile models – called the Novent, the Trivent and the Bivent which include MSA's market-leading Fas-Trac® III Pivot Ratchet Suspension.
The all-new V-Gard H1 helmets are designed for multiple industries and applications, including construction, utilities, working at heights, rescue, and confined spaces.
Additional features include venting options, and a non-contact foam and premium sweatband to provide optimal airflow to keep workers cool and comfortable.
Inspired, tested, and refined in the most challenging, and rigorous conditions, the V-Gard H1 Safety Helmet provides the quality and style workers have come to expect and trust from the V-Gard brand.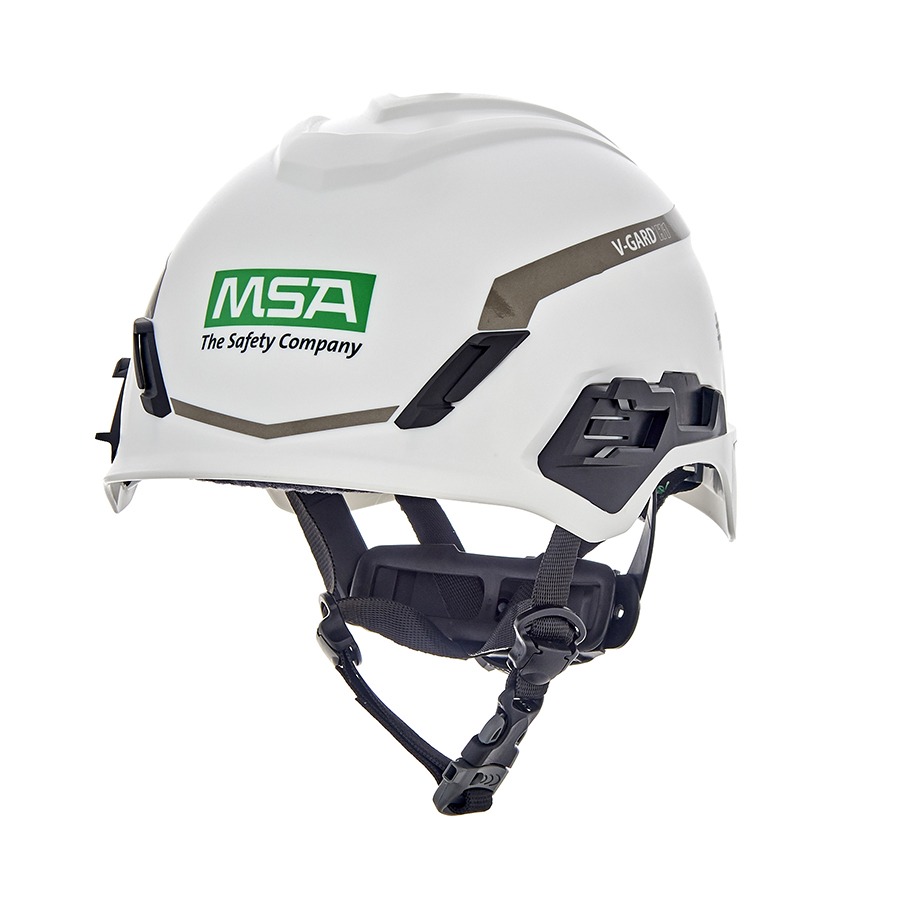 Comfort and ease of use
Mackenzie Peters, Global Product Group Manager, Industrial Head Protection, MSA Safety, comments: "We believe that the V-Gard H1 really does represent the next generation of head protection. It was designed with those using the helmet day in day out firmly in mind.
"We realise that workers wearing their safety helmets for upwards of seven or eight hours a day require exceptional comfort and ease of use. Both of which not only help to generally improve the mood and wellbeing of those wearing them but ultimately contribute to greater compliance.
Safety helmets count for little if workers frequently take them off because they're so uncomfortable, or don't work properly with essential additional accessories.
"Working at height can carry many potential risks, and the safety helmets those operatives wear are integral to their safety. We've designed a safety helmet that frees workers up to concentrate fully on the job at hand, unhindered, with a clear mind."
H1 Safety Helmet pivot
The V-Gard H1 helmet's Fas-Trac III Pivot Suspension provides users with a full range of motion and allows the helmet to move with workers while remaining secure and in place, while its four-point chinstrap with multipoint adjustment allows users to achieve a custom, secure fit.
Venting options, non-contact foam and sweatband provides airflow and helps to keep users cool and comfortable.
Its patent-pending integrated rail system enables the integration of multiple proprietary accessories (PC clear visor, mesh visor & PC spectacles) which can be simply installed and removed with the push of a button. No need for an external carrier anymore!
The frameless design of the V-Gard H1 eliminates the need for extra parts. The dual-pivot design enables the visor to keep a low profile when lifted into the park position, providing for stability, balance and wind resistance.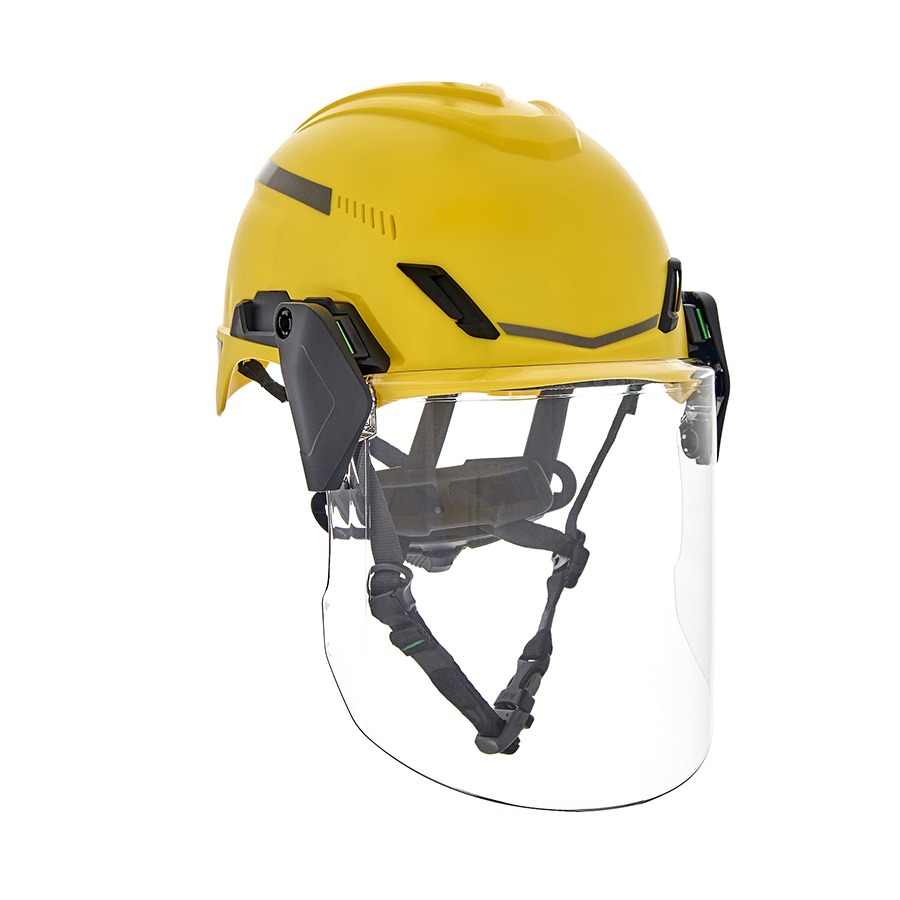 Safety and style
"Let's face it, we're all human. We all like to look good – inside and outside of work," says Ms. Peters. "Of course, style should never come at the expense of safety – that's a given – but it's important for workers to look as stylish and professional as possible.
It represents an investment, by safety managers, in their workforce and can boost morale. The V-Gard H1's low profile, matte finish, stylish reflective stickers, the wide range of colours available, and its ability to be customised via MSA LOGO EXPRESS® high-quality customisation service helps to achieve just that."
Two of the V-Gard H1 Safety Helmet – the Novent, unvented version and the Bivent, vented version, comply with EN 397, which specifies physical and performance requirements, and methods of test and marking requirements for industrial safety helmets.
It also covers low-temperature use down to -30°C. In addition, the Novent is approved to the EN 50365 1000V A.C. and can be used for work at height with electric insulation. And the Trivent, vented helmet, meets the standard EN 12492 for mountaineering equipment.
"Safety is, above all else, paramount," concludes Ms.  Peters. "But we at MSA believe that a safety helmet is much more than its hard-outer shell.
It's the associated benefits that come with it – greater comfort, intuitive design, and ease of use – that collectively add up to increased compliance."
More on hard hats and safety with Skill Builder.